5292 Yonge St. North York, ON M2N 5P9
based on 136 Google Reviews
Nigel Martin
August 20th 2022
My physiotherapy sessions with Ginalyn are always great. She's super funny and charming and my back pain has decreased dramatically in the few months I've done treatment. The receptionist Carla is always providing excellent service. I also got great exercise and health advice from Pierre the Orthotist. Health One has been a 10/10 clinic with everything I've gone for so far, and I'm looking forward to more.
HealthOne Rehab centre offers Physiotherapy services. It is a health care specialty which helps people to restore, maintain and maximize their strength, function, movement, and overall well-being.
The physiotherapists at our centre have a detailed understanding of how the body works during each and every movement. They are specially educated and trained to assess and improve your body movement and function, and also to relieve existing pain. They help in promoting good health by encouraging you to improve and increase your strength, endurance and physical independence.
Conditions Treated by Our Physiotherapist
| | |
| --- | --- |
| 1. | Headaches, TMJ pain, Carpal tunnel syndrome, Sprains, Strains |
| 2. | Back and neck Pain, Sciatica, Arthritis, Tendonitis |
| 3. | Sports injuries, Auto injuries, Whiplash, Post-surgical rehab, Pre/post-natal care |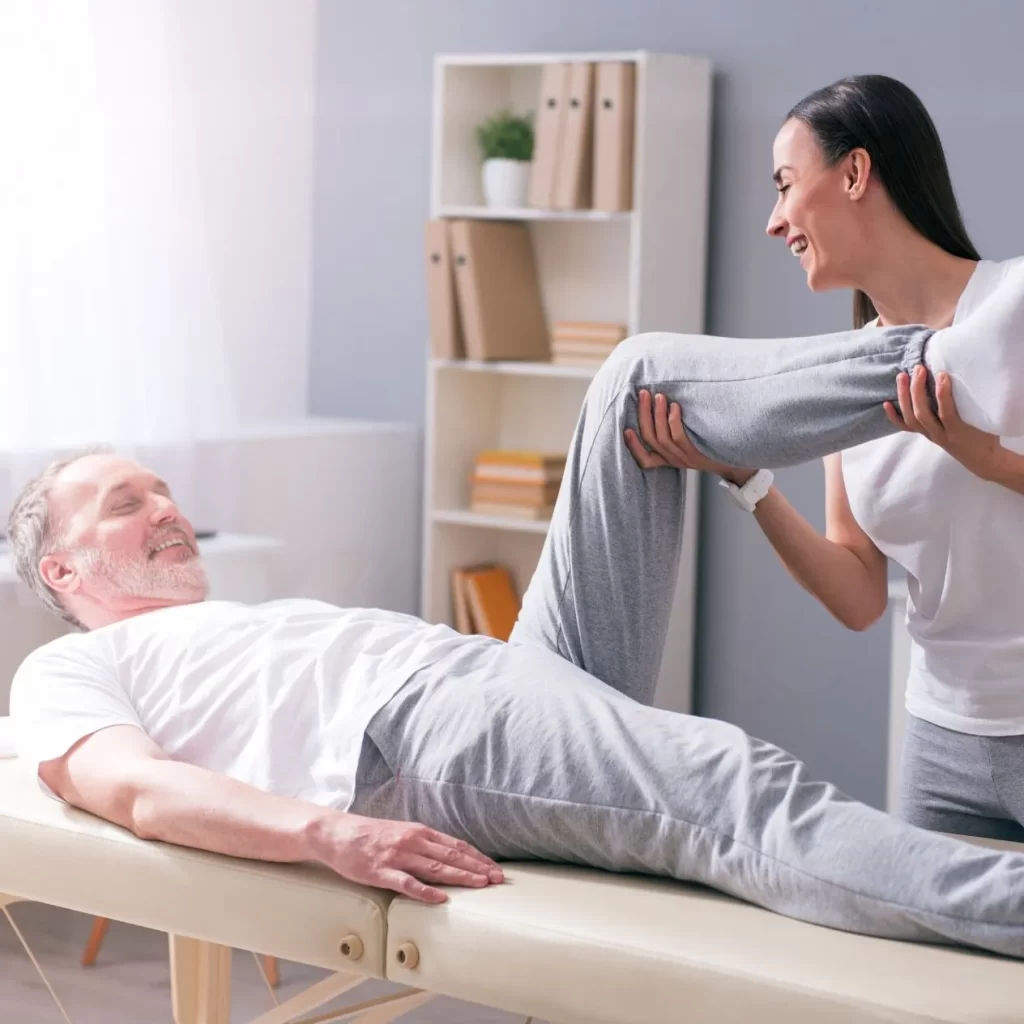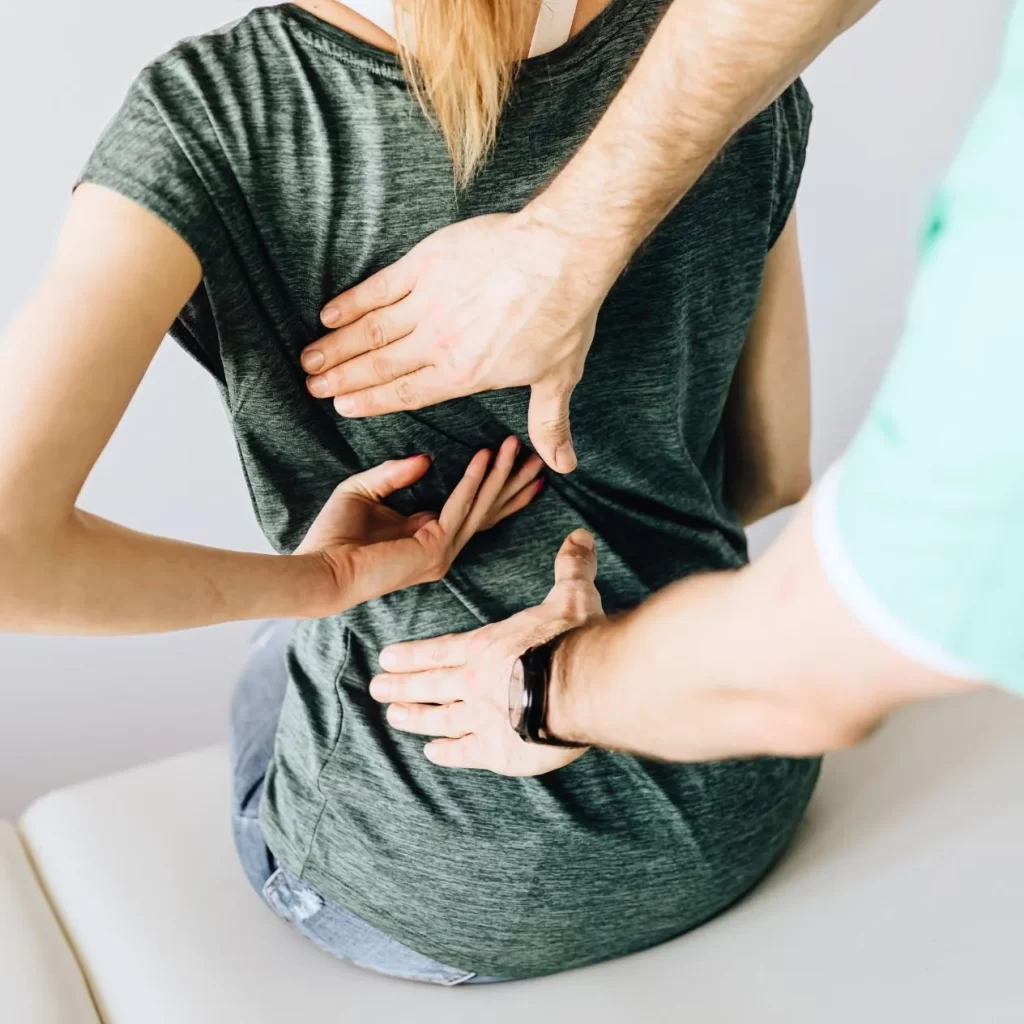 HealthOne Rehab Centre offers Chiropractic care to overcome different pains and body aches. This is a primary health care service which primarily treats the disorders of the musculoskeletal system and the nervous system.
It helps you overcome the effects of these disorders on general health. Chiropractors at our centre practice a drug-free, hands-on approach to health care that includes patient examination, diagnosis and treatment of disorders related to all joints of the body. They are trained to recommend therapeutic and rehabilitative exercises, as well as provide nutritional, dietary and lifestyle counseling.

Common Conditions Treated by our Chiropractor: Back Pain, Neck pain, Headaches, Whiplash, Strains and sprains, Repetitive strain injury, Work injuries, Sports injuries, Chronic pain, Arthritis
HealthOne Rehab Centre offers Massage Therapy to you with the utmost care and respect by our Registered Massage Therapist (RMT). They combine the medical benefits of therapeutic massage with a relaxing atmosphere to spur recovery and help you manage symptoms of pain and stress.
A good massage is very beneficial for those in physical rehabilitation. By promoting proper circulation, joint relaxation and waste excretion though deep, penetrating massage, you can enjoy a comfortable and pain-free standard of living without medication or invasive procedures.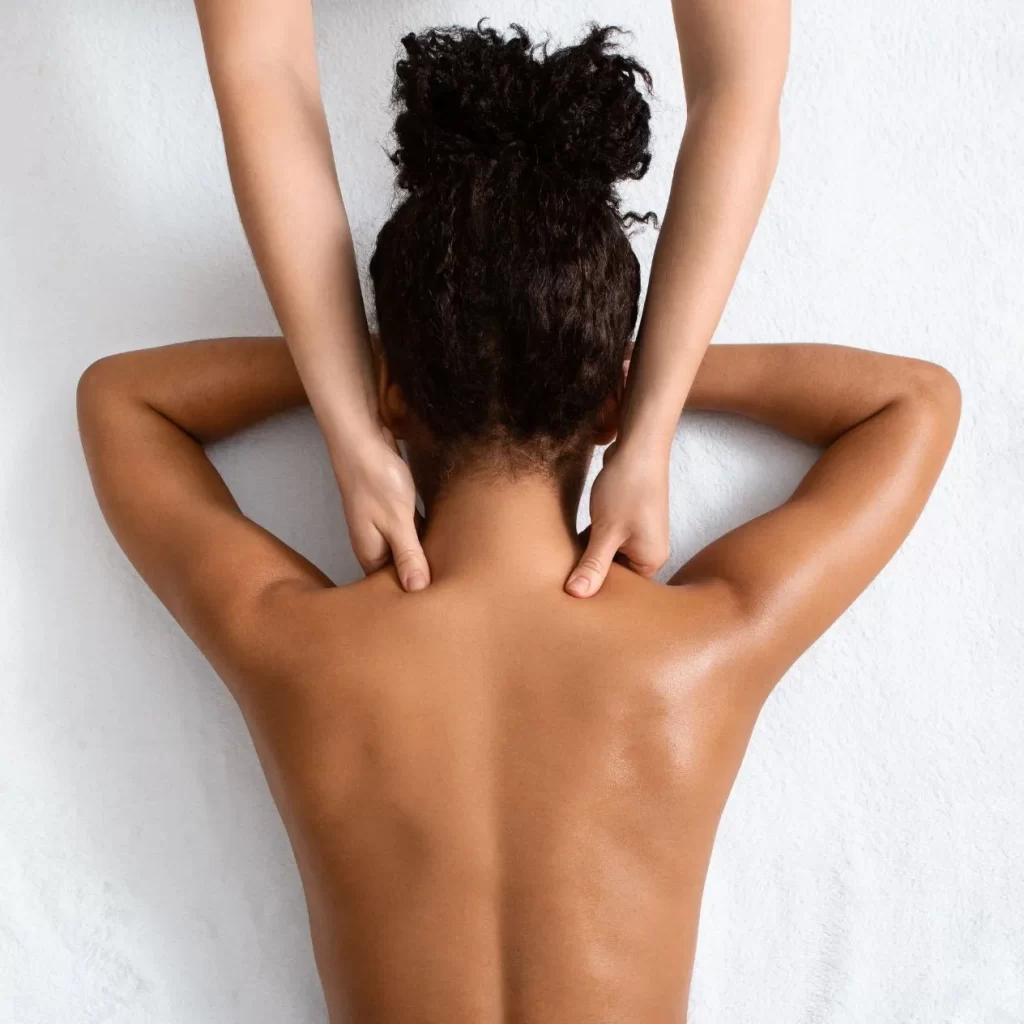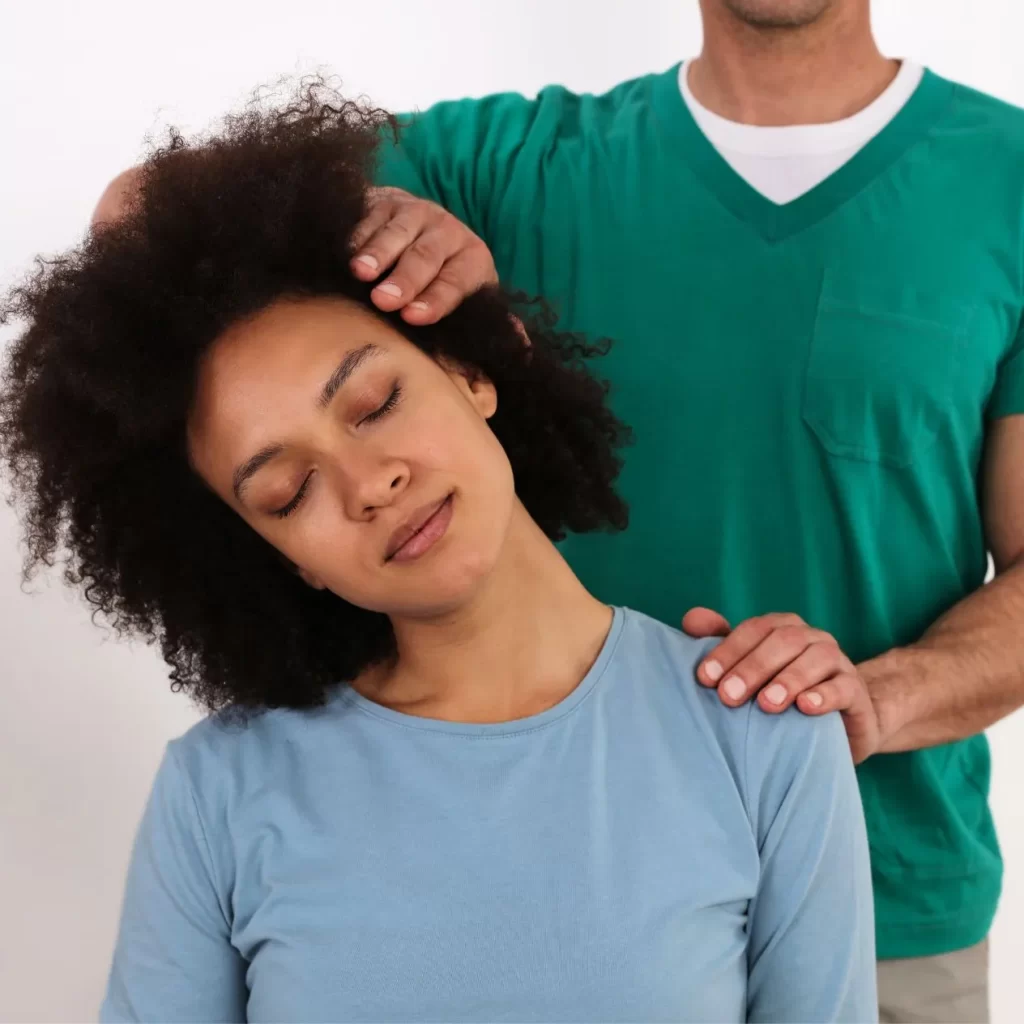 Osteopathy is a form of manual therapy that aims to improve a person's health across all systems in the body. Osteopaths focus on the root cause of the symptoms a patient is experiencing and treat them using a hands-on, non-invasive approach.
They can treat both short-term and long-term conditions and illnesses and help you prevent injuries. Common conditions treated include back, neck, shoulder and joint pain; sciatica and carpal tunnel syndrome; GIT disturbances; menstrual pain and irregularity; stress-induced health problems; neurological and auto-immune conditions; TMJ jaw pain; and pregnancy and infant care.

Our clinic welcomes patients of all ages, from babies to seniors and all stages in-between. Our osteopaths are skilled at treating restrictions and imbalances within the body and take a unique approach with every patient they work with.
Kinesiologist (Coming Soon)

Kinesiology is the scientific study of human movement and exercise. Kinesiologists examine and identify how the human body moves and develop treatment plans to help it function better.
Kinesiologists are highly trained in functional movement, performance and gait analysis. They can assess and recommend orthopedic products and rehab treatments to optimize your physical well-being.

Our Kinesiologists are experienced and knowledgeable in promoting healthy lifestyles, reducing your risk of injury, and enhancing your overall quality of life. They work alongside our team of psychotherapists, chiropractors and massage therapists to provide active care programs that can increase and maintain physical improvements.
HealthOne Rehab Centre has a fully-fledged, well–equipped shockwave therapy section. Shock wave therapy is also known as Extracorporeal Shockwave Therapy (ESWT). It is a clinically proven and highly effective treatment for chronic soft tissue injuries and certain bone conditions, used in physical therapy, orthopedics, urology and cardiology.
The word extracorporeal means that the shockwaves are generated outside the body. The non-evasive, non-electrical high energy shock waves are abrupt, high amplitude pulses of mechanical energy, similar to soundwaves, generated by an electromagnetic coil or a spark in water. Once these waves are externally generated, they are then transmitted from a pad or hand-held probe through the skin. As does not have side effects, and promotes long-term healing; Extracorporeal Shockwave Therapy is used to treat a growing number of tendons, joint and muscle conditions.

Common Conditions Treated by our Shockwave Therapy: Plantar fasciitis, Shoulder pain, e.g., calcific lesions of the rotator cuff and bony spurs, Lateral epicondylitis (tennis elbow), Medial epicondylitis (golfer's elbow), Patellar tendonitis (jumper's knee), Tibial stress syndrome (shin pain), Achilles' tendonitis, Hip pain, Heel pain, heel spurs, Chronic neck dysfunction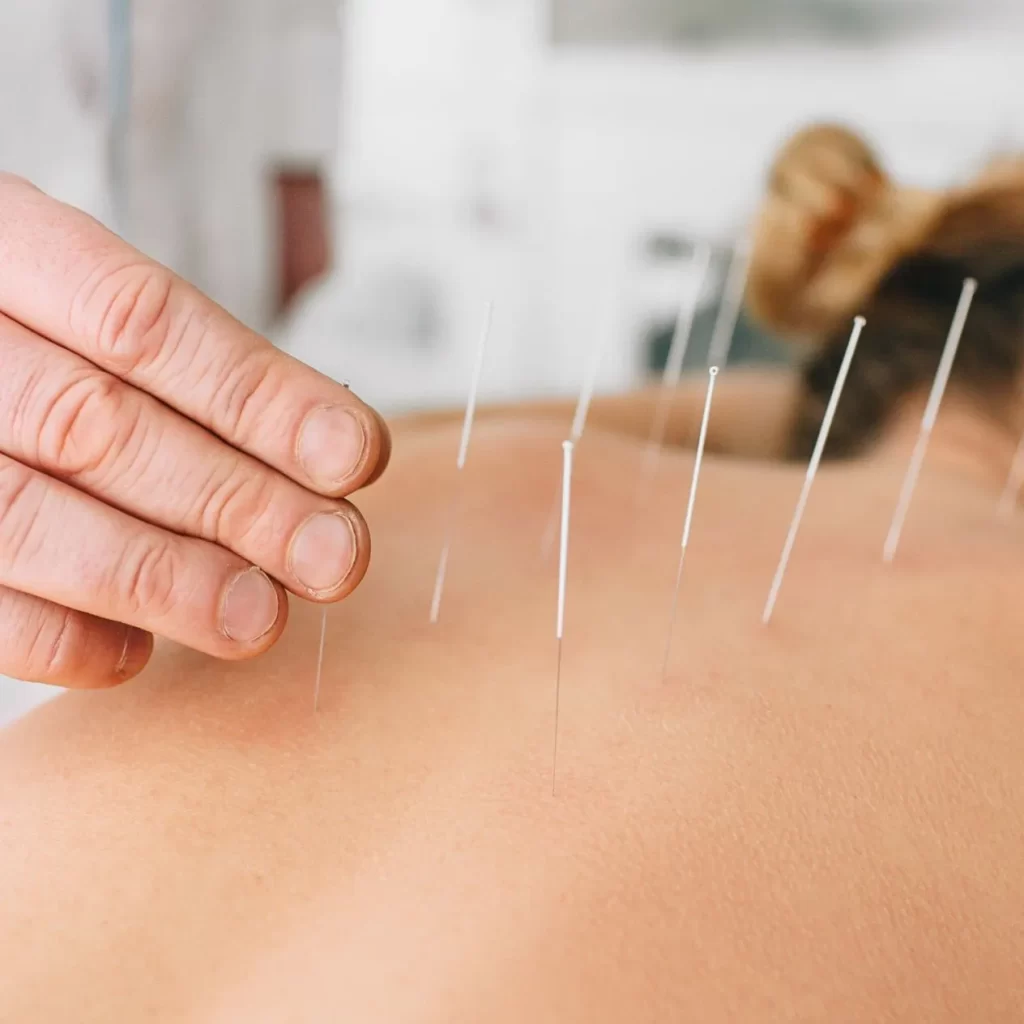 HealthOne Rehab Centre offers Acupuncture services too. It plays a crucial role in the development of Traditional Chinese Medicine, facilitating one's flow of "Chi" or "Life Energy".
As a treatment, we provide acupuncture as an alternative pain relief to medication or surgery. By inserting very fine, sterile needles into the body, it's believed one can realign an unbalanced energy and promote natural healing. Today, the analgesic and therapeutic properties of acupuncture are well known among physiotherapists. Delicate use of this traditional therapy can also help you manage a variety of conditions.
Ultrasound can be used as an effective therapeutic treatment for tissue healing. It has been proven that the application of ultrasound to injured tissues can speed up healing and enhance the quality of the repair taking place.
In cases where a tissue is healing in a compromised or inhibited way, an appropriate application of therapeutic ultrasound can be incredibly beneficial. Alternatively, in cases where the tissue is healing 'normally', the application will speed up the process and allow the tissue to reach its final stage of healing much more quickly. Your practitioner will determine what the most effective application of ultrasound will be depending on your unique case.
Interferential Current Therapy is an effective therapy option used to relieve pain, accelerate the self-healing process, and get your body back to a healthy and pain-free state.
The way IFC works is through high frequency signals that penetrate through the skin into the deeper lying muscle tissues. During treatment, electrodes are placed on your skin around the body part that is injured. The Inferential Current device then transmits electric impulses in small quantities through your skin. This stimulates the underlying tissue and nerves, which facilitates the healing process. Frequencies produced by the IFC have been shown to stimulate endorphins, which as the body's natural pain killers. This increase in endorphins can help create a self-healing process without the need for medication. Physiotherapists also use this form of therapy to help reduce pain, inflammation, swelling, and spasms.
Active Release Therapy focuses on removing fibrosis/adhesions from the soft tissues in the body. These can develop as a result of overload due to repetitive use, and such disorders can lead to muscle weakness, numbness, aching, tingling and burning sensations.
The goal of ART is to relieve tension found in these tissues which may be found as a result of repetitive strain injuries, cumulative trauma injuries and constant pressure tension lesions. During treatment, your clinician will use manual therapy to apply compressive, tensile and shear forces while you are instructed to actively move the injury site from a shortened to lengthened position.
Functional Movement Assessments
A big part of living a healthy life is being able to understand how your body moves. Functional Movement Assessments (FMAs) are a predictive screening system that assess the quality of your movement. Specifically, they quantify your mobility, stability, and functional abilities.
At HealthOne, our Kinesiologists are experts in knowing how bodies work and the best ways to optimize movement. After completing an FMA, you will be given a digital scorecard with details about your performance including your best performing areas and where you can improve. Based on your results, your Kinesiologist will also recommend additional treatments or products to further support your journey to optimal physical wellness. It's recommended that you get re-assessed every year so you can check on your progress, adjust your routine accordingly and continually improve your mobility throughout your life.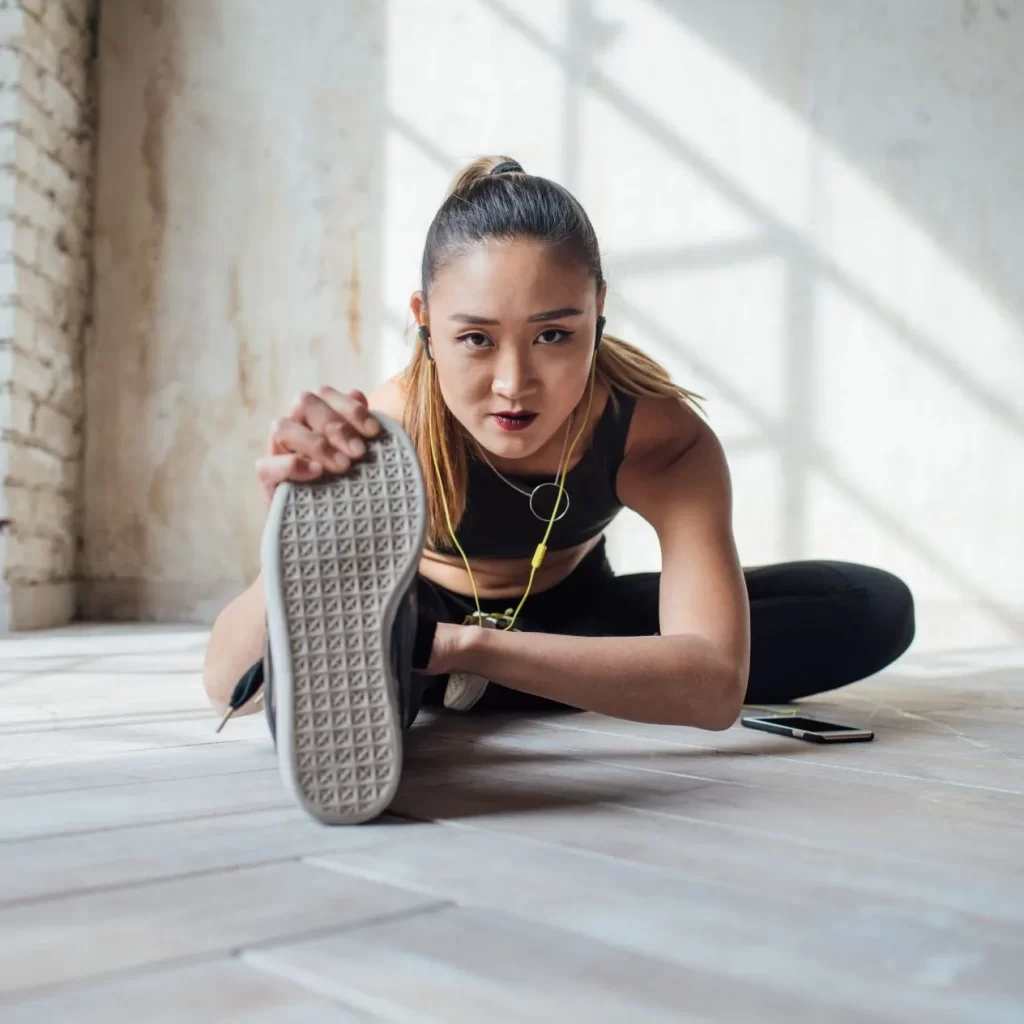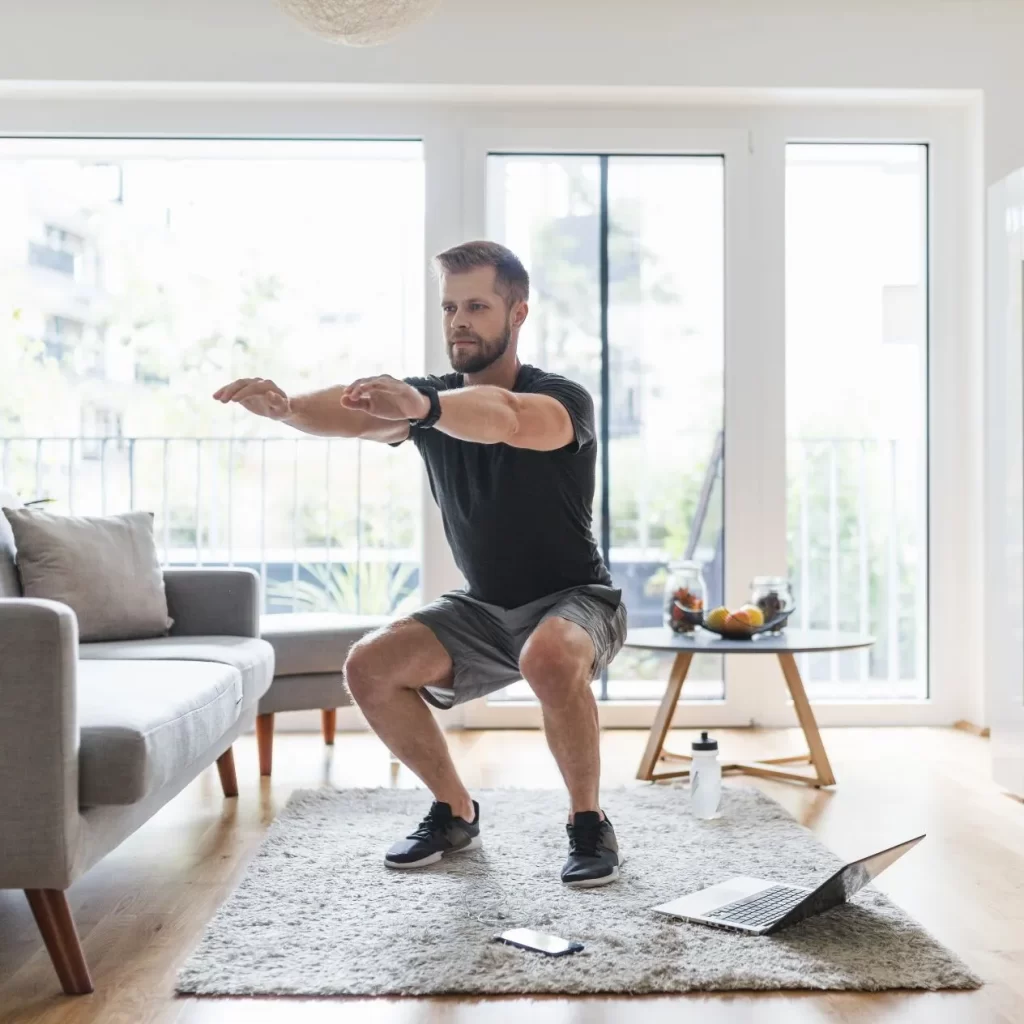 An important part of physical recovery is getting enough movement and structured exercise into your routine. Exercise is important because it can increase your strength and improve your posture while decreasing muscle tension in the body.
At HealthOne, our Rehab team uses advanced exercise software to create custom exercise programs for you. We take into consideration your specific goals and recovery needs as well as your age and current lifestyle. Our custom exercise programs combine digital images with videos and have detailed instructions which make them easy to understand and follow along with at home.

Custom exercise programs are used for Vestibular Rehabilitation to treat balance related disorders.

Vestibular rehabilitation is an exercised-based program designed to help reduce vertigo, dizziness, gaze instability, and/or imbalance and falls. The primary goal is to train the brain to use alternative visual and proprioceptive cues so you can maintain your balance and gait. After a clinical assessment, results from laboratory testing, imaging studies and a discussion about your rehabilitation goals, your practitioner will develop a customized exercise program for you. This will allow the brain to recalibrate and fine tune incoming signals from the inner ear, ultimately improving the severity of your balance related disorder.
Orthotics and Orthopaedic Products
At HealthOne Medical Centre, we sell a variety of rehabilitation products to include Orthopaedic Bracing, Custom Orthotic Insole brands, Compression Socks & Stockings and TENS Units that are designed to decrease your pain and increase your comfort.
Our professionals understand the importance of movement and mobility and their effect on your physical well-being and are here to make sure you can live a life without pain. Through expert assessments, the latest in scanning and casting technology and thorough measurement, we are committed to ensuring you get the right product for your needs.

Orthotics and Orthopaedic Products can help with many mechanical conditions and injuries, improves mobility and function, increases blood flow and improves structural and neuromuscular system and are often prescribed in combination with Rehab treatments such as physiotherapy, massage therapy, and chiropractic care.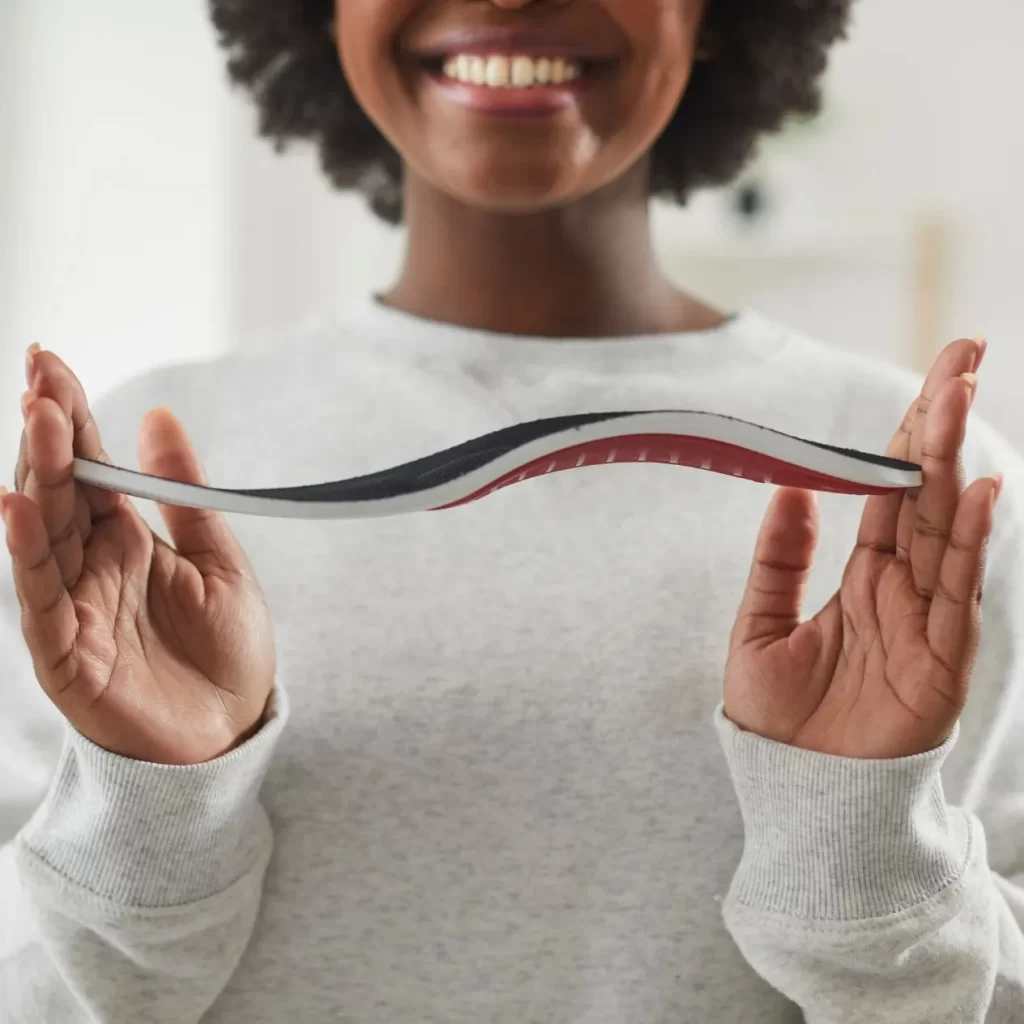 Conditions, Injuries & Rehabilitation
Custom Orthopaedic Insoles
Pre/Post-Natal Care
Post-Surgical Rehabilitation
Balance Related Disorders
Pre and Post-Operative Care
Vestibular Rehabilitation
General Physical Health & Wellbeing
Acute or Chronic Conditions
Strains and Sprains – Muscles and Ligaments
Lymphatic drainage – Lymphodemia
Pain, Swelling, Inflammation
Tendon or Ligament Issues Tendonitis and Tendinosis
Blood Flow and Circulation – Varicose Veins, Spider veins, Venous Insufficiency
Degeneration – Joints and Discs
Frozen or Restricted Joints – Decreased Range of Motion
Calcific Tendons, Tears & Ruptures; Pre and Post-Operative Repair
Arthritis – Osteophytes, Osteoarthritis and Rheumatoid Arthritis, degeneration
Muscle and Joint Weakness and Instability
Concussion
Shoulder, Elbow, Wrist and Thumb Tendonitis
Headaches
Rotator Cuff Injuries/Impingement
Motor Vehicle Accidents
Whiplash-Related Injuries
Lower Back, Hips, Pelvis/Sacroiliac Joint Dysfunction, Degeneration, Instability, Ligament Injuries
Disc, Joint and Vertebrae – Injuries, Degeneration, Herniation, Bulges, Nerve Impingement
Sciatica – Nerve Impingement
Frequently Asked Questions
How can I determine what my insurance coverage is?
Our Rehab team offers complimentary insurance coverage checks for most major health and dental insurance plans. To learn more, we invite you to contact us directly at  416-223-6666 or email [email protected].
Do you provide direct billing?
Yes, our clinic provides direct billing options for most insurance plans. You can speak with our Patient Care Coordinator to find out if this option is available to you. We invite you to contact us at at 416-613-5633 or [email protected].
How often do I need to come for treatment?
The number of sessions required depends on your unique needs and circumstances. Typically, the onset of acute symptoms can take anywhere from 4-6 weeks to recover and more chronic symptoms such as pain, swelling, and inflammation take a minimum of 8-12 weeks. At a minimum, patients can expect to return once a week for the first 4-6 weeks, after which the practitioner will re-assess progress and make adjustments to the treatment plan as required.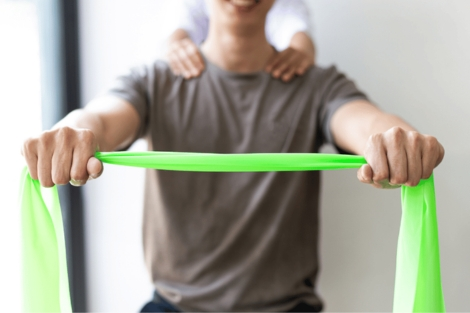 Need Physiotherapy in Toronto? 4 Tips to Find the Right clinic
It can be challenging to find the right physiotherapist for your needs. We outline 4 tips to help you find the best physiotherapy in Toronto.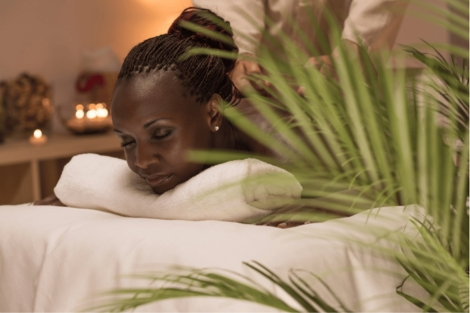 6 Benefits Massage Therapy Can Have on Your Mind & Body
Have you ever considered massage therapy? It can have lots of notable benefits on your mind and body. Learn more from our RMT in this blog!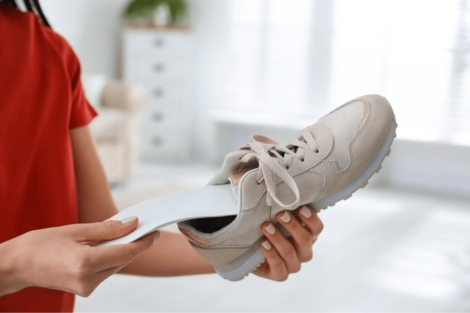 Reasons You Might Need Custom Orthotics
Wondering if you should get custom orthotics? Our Physiotherapist outlines the reasons why you might be a good candidate for them.
HealthOne is a Unique Full-Service Medical Clinic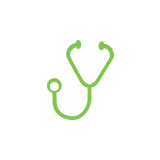 Medical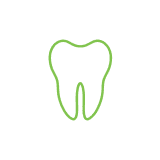 Dental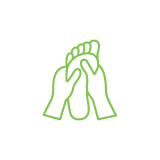 Rehab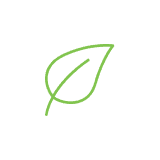 Wellness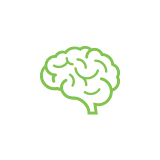 Mental Health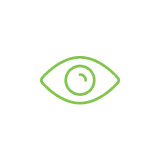 Optometry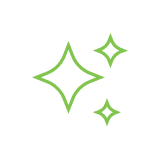 Skin Clinic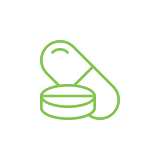 Pharmacy