110 Harbour St. Toronto, M5J 0B7
based on 226 Google Reviews
Lorselle Bathan
August 20th 2022
This place was amazing has always been super pleasant. I love how caring and passionate the Healthone Team. Shane, Madison and team from Skin clinic creates a relaxing and calming experience. My glass skin facial treatment I leave feeling refreshed and so relaxed.
Smran Nanda
August 20th 2022
This was my first visit to Health One. I met with Madison for a consultation and facial treatment. She was incredibly knowledgeable and listened to my concerns in detail before providing me recommendations. She patiently walked me through my first micro-needling experience and though I was nervous, I had an amazing and comfortable experience during the process. She was understanding and I'm super happy with my results. Would definitely recommend her and plan on going back for sure!
GIrl IntheCity
July 28th 2022
I've been to this clinic several times to get various facial treatments like Micro-needling with PHP and a Chemical Peel. Service was absolutely great, I love the results, and Madison Noakes is absolutely terrific. Highly recommend!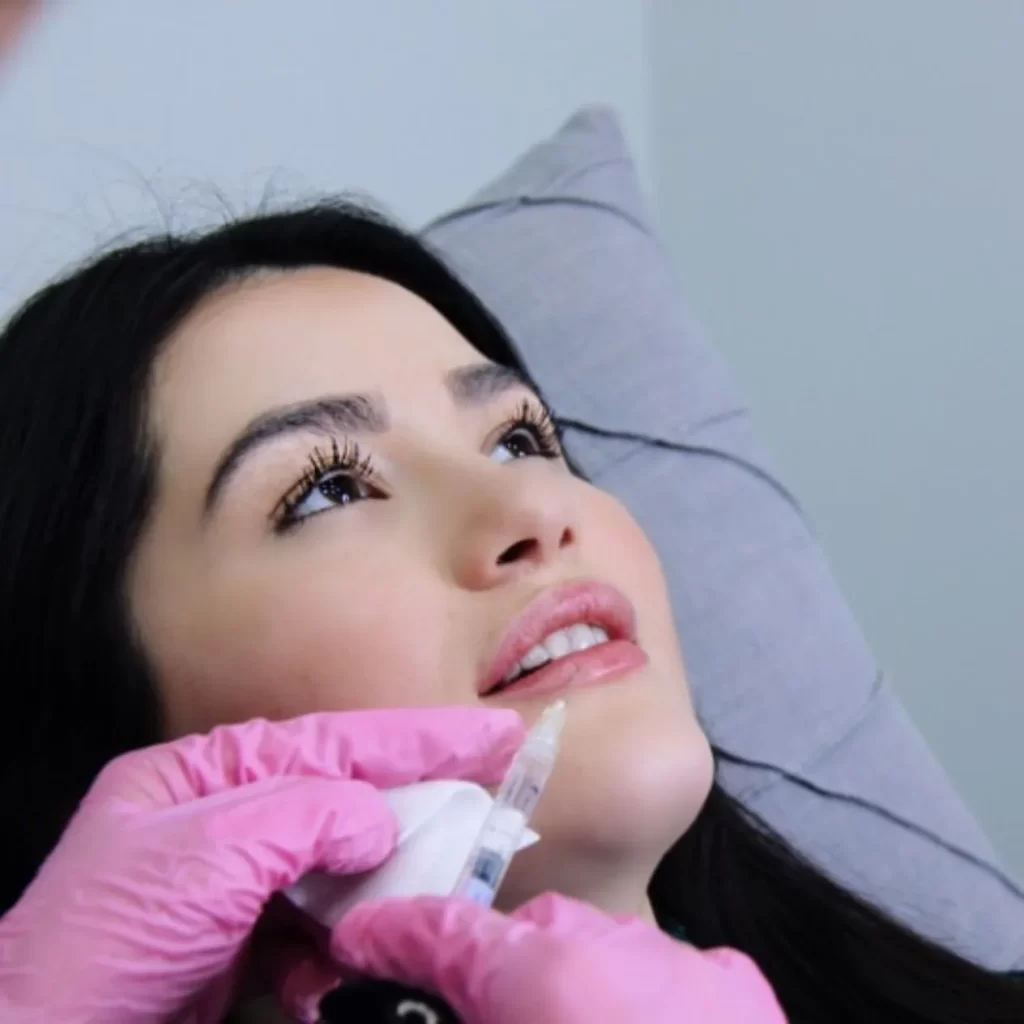 Our injectable treatments are offered by advanced injectors who provide customizable, natural results. We believe in a "less is more" approach to make sure your concerns are addressed while maintaining your natural beauty. At the HealthOne Skin Clinic, our injectors use the best pharmaceutically developed dermal filler and neuromodulator products on the market. Before your treatment, your injector will perform a thorough facial analysis to understand your aesthetic goals and determine the best way to achieve them.
Lip augmentation, also known as lip plumping, is one of the most commonly sought treatments in cosmetics. Dermal filler in the lips can change the shape of your smile and add volume to create the perfect pout.
Some of the common benefits of lip injections include increased volume, corrected asymmetry, reshaping the lips, and smoothing fine lines. Whether you were born with naturally thin lips, or you have lost volume with age, lip injections are the best non-surgical solution.

At HealthOne MediSpa & Skin Clinic our cosmetic nurses are highly experienced in performing lip augmentation. We also offer a mini-lip plump service if you are looking to try lip injections for the first time or want to keep a very natural look.
Dermal fillers are made of hyaluronic acid, which your body naturally produces. It can be used to soften lines, and restore youthful volume and fullness in the face.
The hyaluronic acid-based fillers work to add volume to hollowing areas as well as add definition, contour and symmetry. Common areas of treatment include smile lines, lips, cheeks, under eyes, chin and jaw line.

Treatment with dermal fillers helps to restore your youthful appearance, enhance your natural beauty, and give you a refreshed look.
Common Areas to use Dermal Fillers: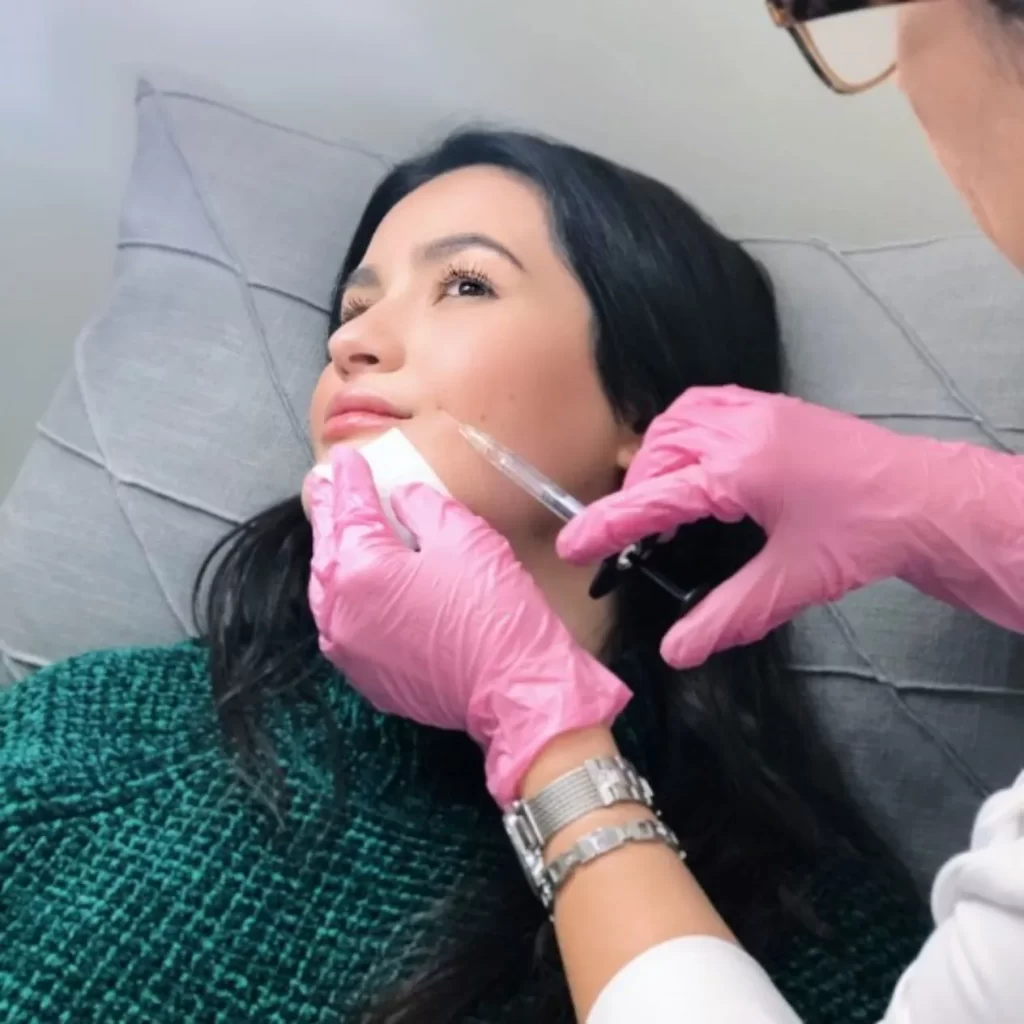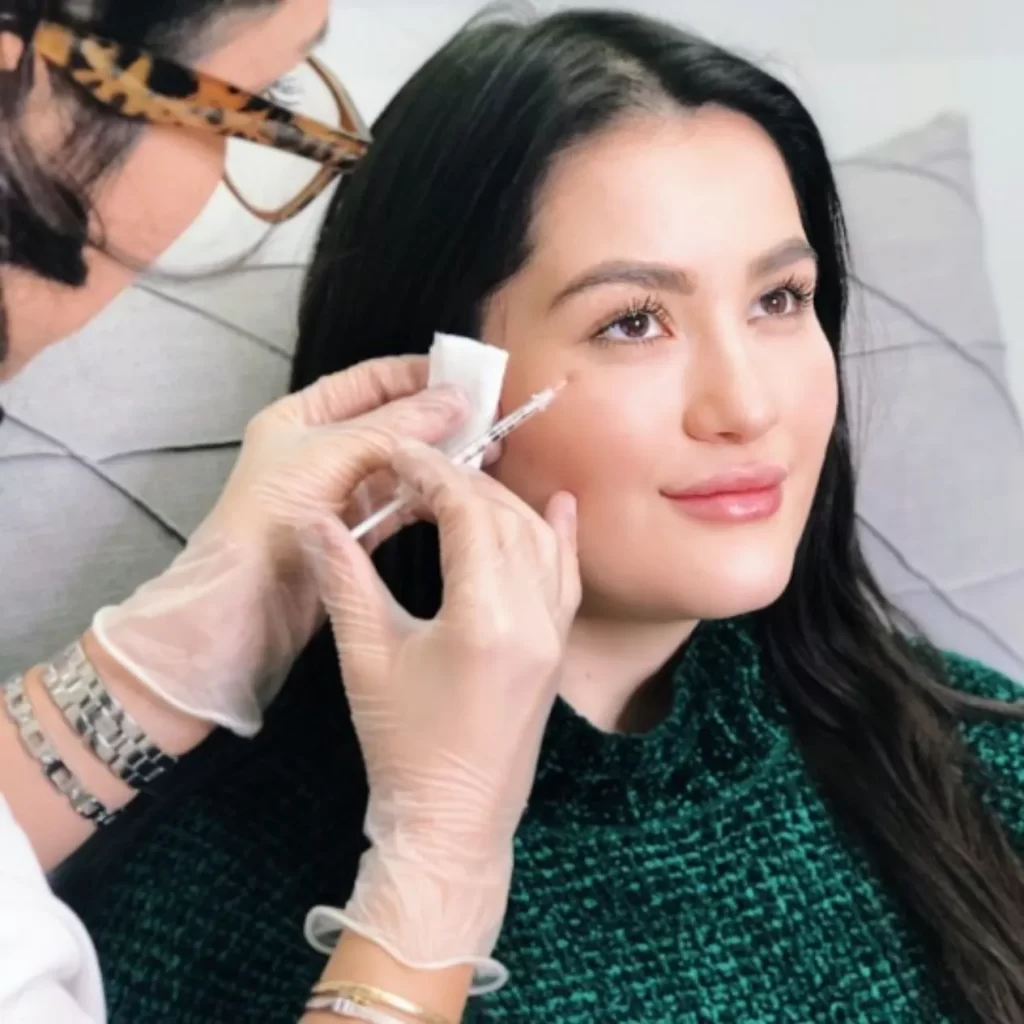 Wrinkle Reduction (Botox / Dysport)
Botox and Dysport are the ultimate solution for anyone looking to smooth wrinkles and fine lines. These treatments are comprised of a purified protein that prevents the facial muscles from movements that cause wrinkles.
Botox and Dysport are perfect for creating a youthful look without having to undergo invasive treatments or surgery. These proteins are artfully injected into strategic areas of the face and neck to achieve the desired look. Once injected, the muscles underneath relax, creating an overall smooth and refreshed appearance. Typical areas of treatment are to the upper face, including the forehead, frown, and around the eyes.

Neuromodulators can also be used to treat hyperhidrosis, also known as excessive sweating in the palms or armpits, migraines, as well as TMJ or tension in the jaw. These treatments are all administered by our highly experienced team and have proven safety with approval by Health Canada and the FDA.
Common Areas to use Botox & Dysport Injections:
| 01 | Forehead lines |
| --- | --- |
| | Crow's feet (wrinkles on the outside eyes) |
| | |
| | Frown lines (vertical wrinkles between eyebrows) |
| | Bunny lines (wrinkles on the upper sides of the nose) |
| | Gummy smiles (to reduce exposure of the upper gum) |
| | Smokers lines (wrinkles that are formed on and around the lips) |
| | DAO (Depressor Anguil Oris – to strategically lift the corners of the mouth) |
| | Downturned lips/lip flip (to reverse the downturn that occurs with aging) |
| | Bruxism (for those who grind their teeth or wake up with jaw tension) |
| | Platysma bands (tighten neck skin and contour the jawline) |
| | Hyperhydrosis (reduce sweating in the back, underarms, and hands) |
Platelet-Rich Plasma (PRP)
Platelet-Rich Plasma (PRP) treatment, when combined with Microneedling, involves drawing a small amount of your own blood and isolating the red cells from the platelet-rich plasma.
The PRP is then activated and injected into specific treatment areas in the face and body. Platelets contain powerful growth factors that trigger cell proliferation, speed up healing and stimulate tissue regeneration in the treated area. Platelets also stimulate collagen and leave your skin glowing and rejuvenated.

Often referred to as Vampire facials, this is a very popular skin treatment that offers impressive results. Our cosmetic nurses are extensively trained to complete this treatment and provide you with revitalized skin.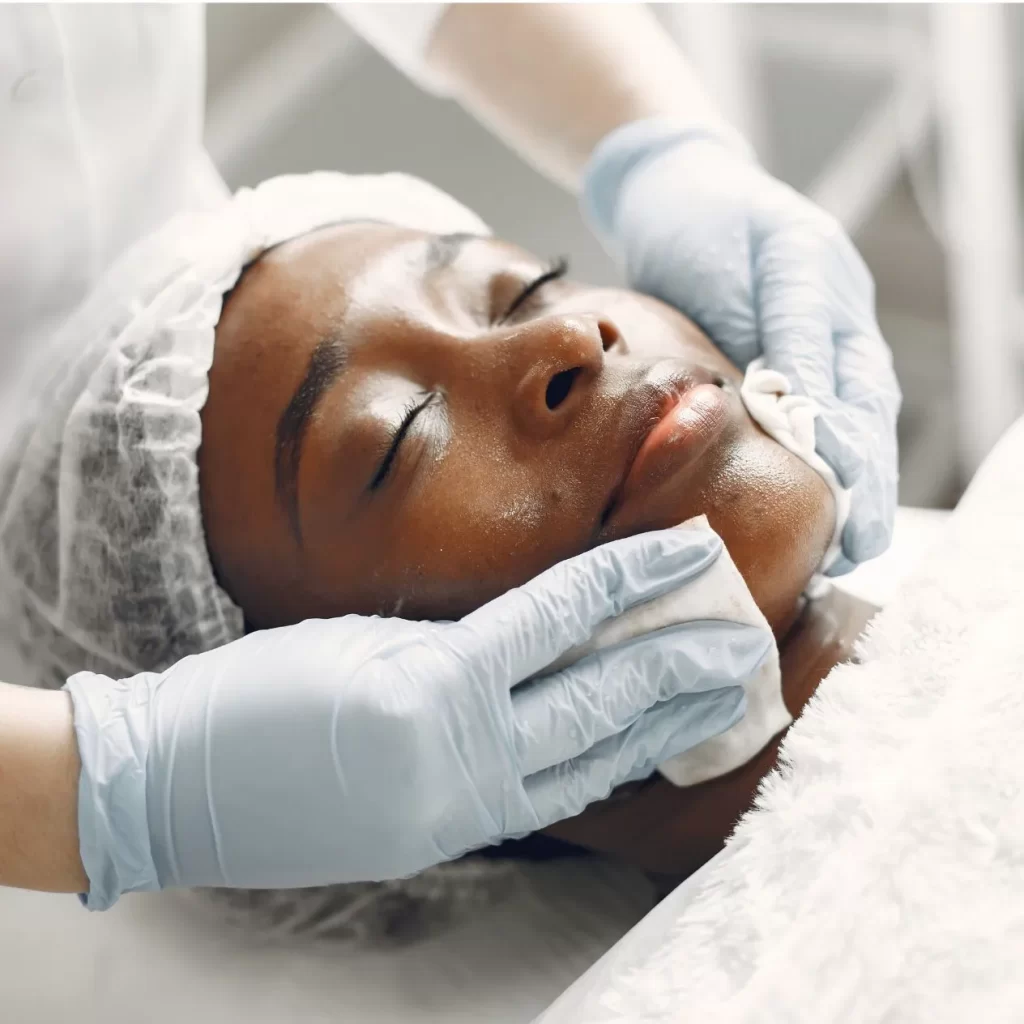 Do you have textured, congested, or acne-prone skin? The Acne Detox Facial is perfect for you. This treatment, performed by our Senior Medical Aesthetician, is specifically designed to reduce the appearance of blemishes and leave your skin feeling light, refreshed, and revitalized.
Do you want to reverse the signs of aging like fine lines, wrinkles, and texture? Look no further than the Glass Skin Facial! This treatment performed by our Senior Medical Aesthetician is specifically designed to provide anti-aging benefits and restore a more supple, youthful complexion.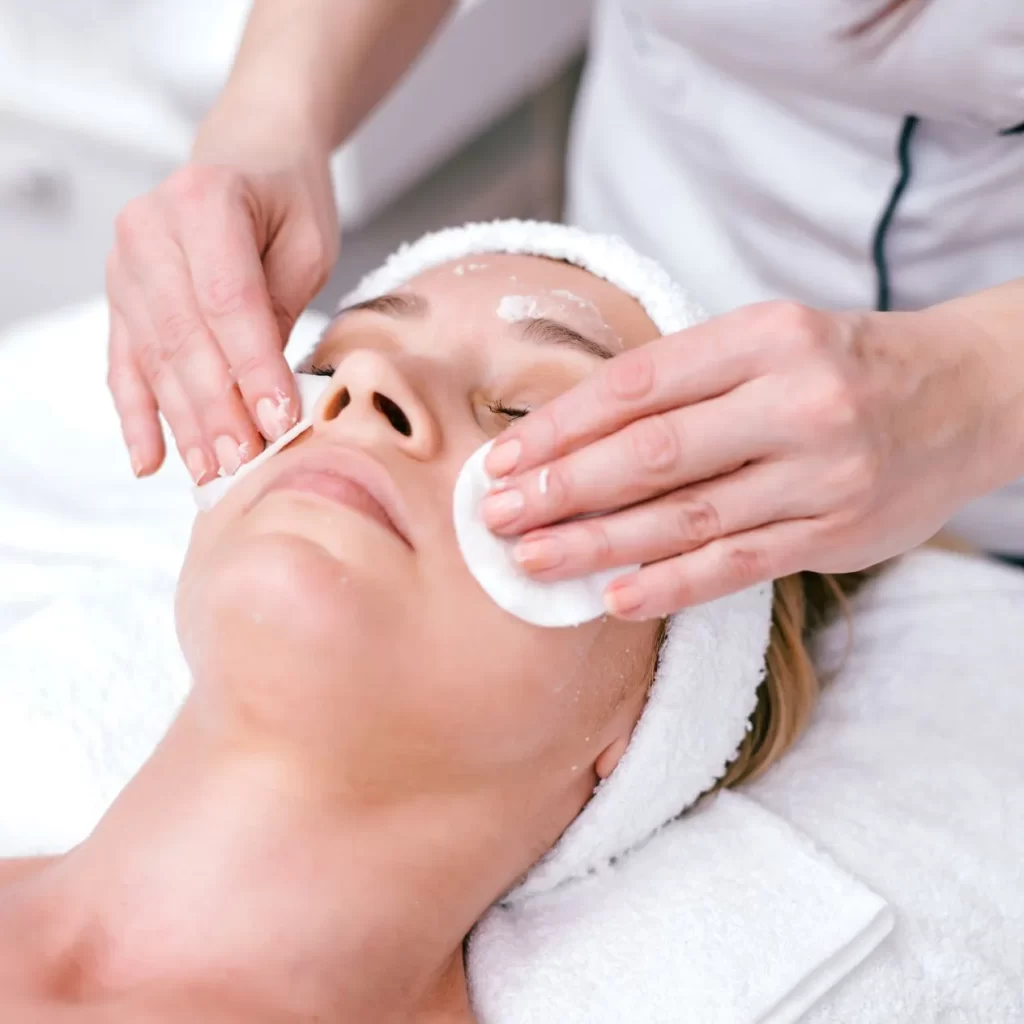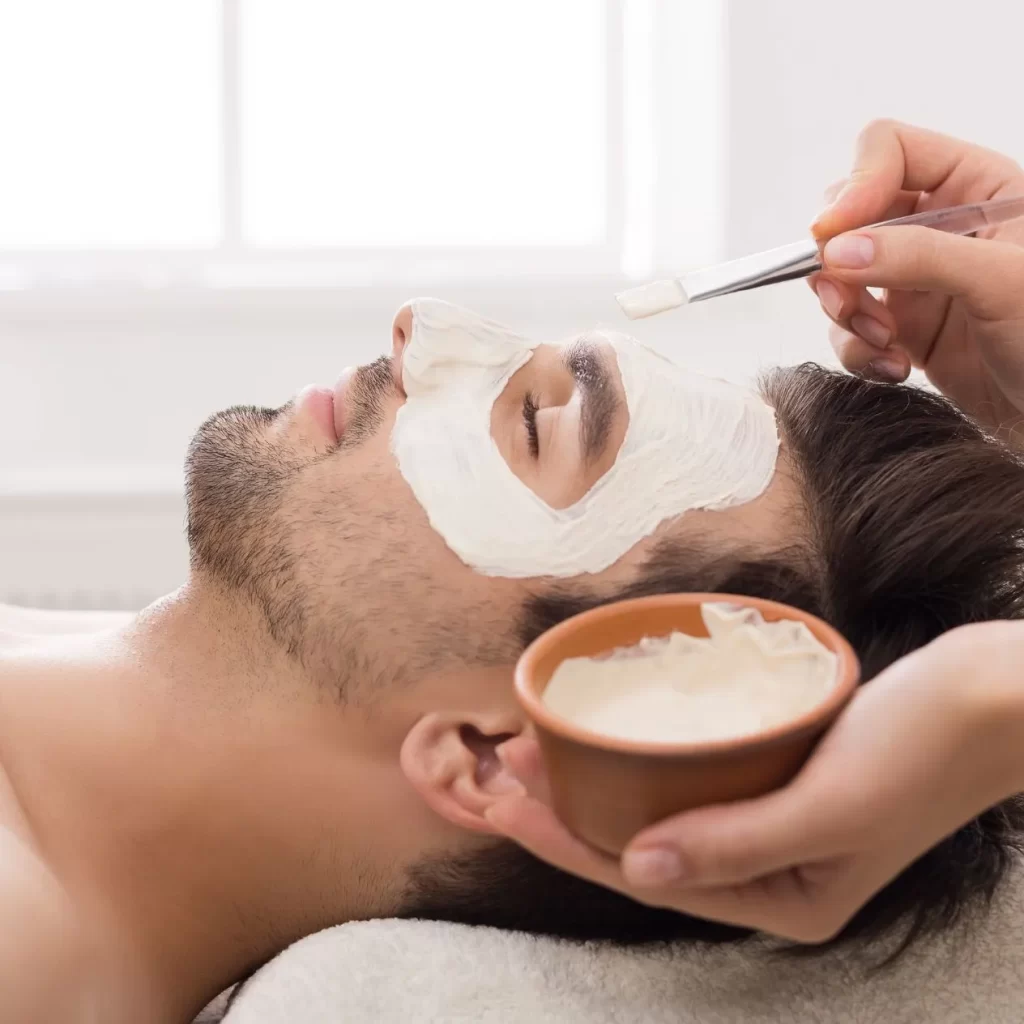 Do you want firmer, smoother, more radiant skin? Our "Skinhance" Facial will help you achieve it! This treatment performed by our Senior Medical Aesthetician is specifically designed to refresh your complexion and give it some extra TLC.
You may also add an additional treatment to your facial: Venus Radio Frequency (RF) skin tightening. This will naturally enhance your skin's production of collagen and elastin to help your skin look smoother, firmer, and more contoured.
Medical Grade Facial Peel
Medical Grade Facial Peels are a gentle solution to refresh, brighten, tighten, and illuminate the appearance of your skin. They're an ideal treatment for people with oily, congested, or acne-prone skin.
Along with this, they can reduce the signs of aging and improve the appearance of hyperpigmentation, dullness, and skin imperfections. Chemical peels come in a variety of different strengths and exfoliation levels. We offer two different types of Jessner's peels which use Alpha-Hydroxy Acids (AHA's), Beta-Hydroxy Acids (BHA's), and Resorcinol to help exfoliate multiple layers of the skin.

They are versatile treatments which can be performed alongside other cosmetic skin treatments such as photo facial rejuvenation or microneedling to help you achieve a healthy, youthful complexion.

Peels are a great solution for both short and long-term results. If you want to refresh your skin for a special day, we recommend coming in two weeks prior to when you want to have a beautiful glow. Alternatively, you can come in for peels to maintain healthy-looking skin all year long.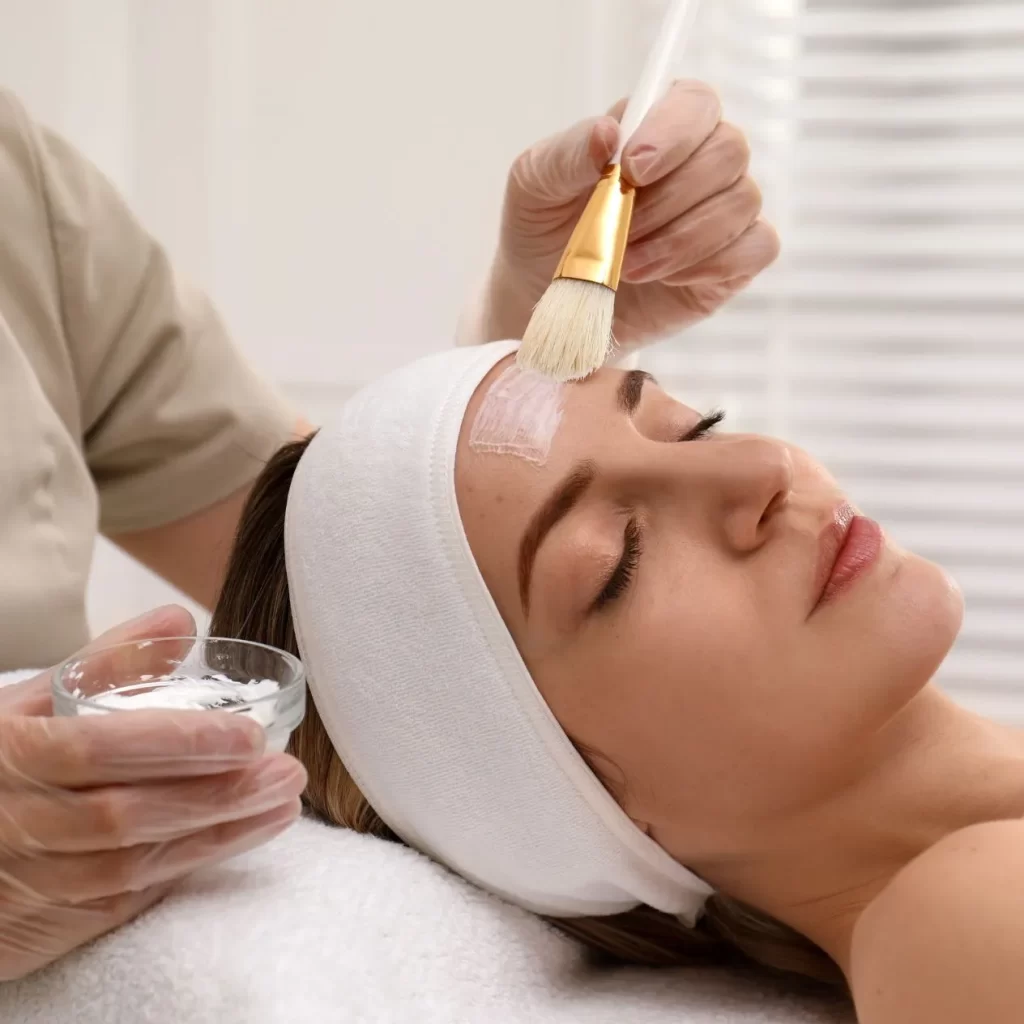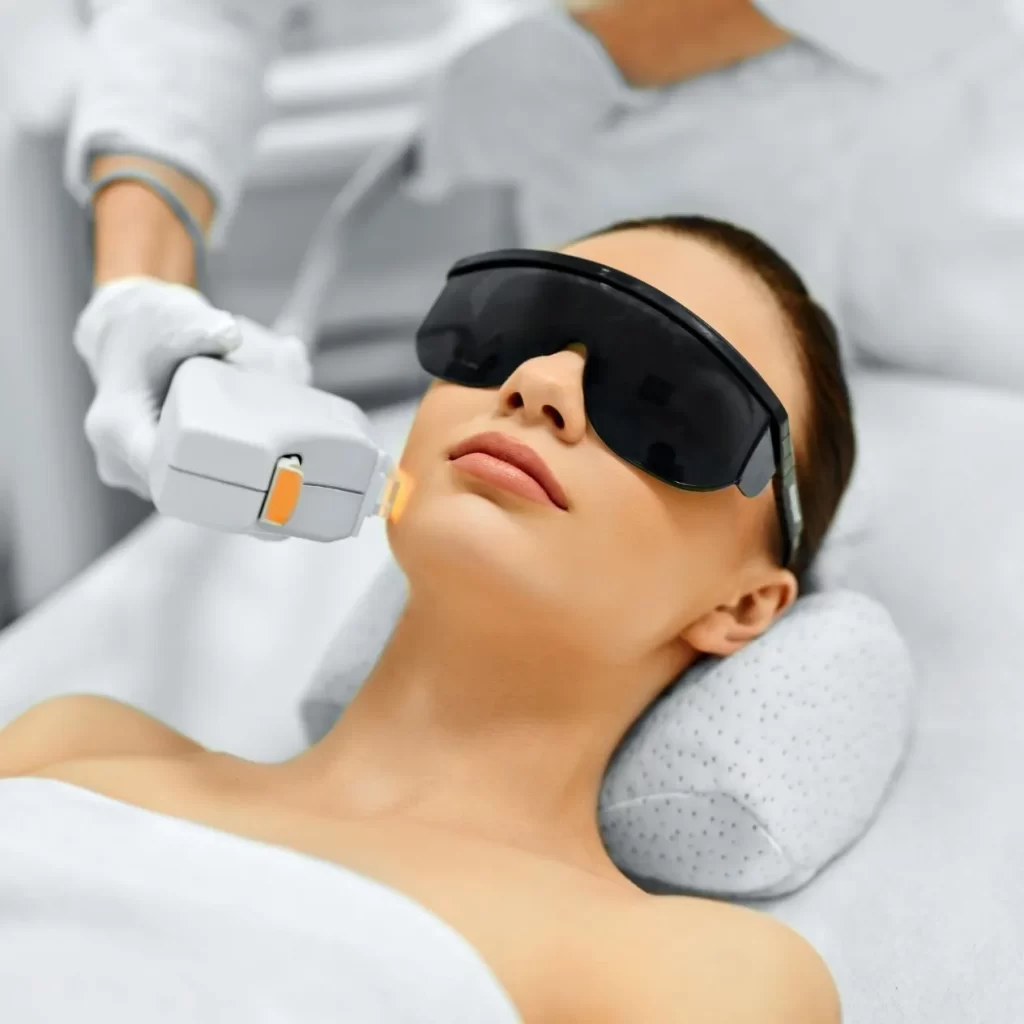 Intense Pulsed Light or IPL therapy is widely used in the field of dermatology. It involves the use of a broad but controlled spectrum of light to remove scars. It can be an effective solution for premature skin aging as well as for lightening hyperpigmentation.
IPL Photo Facial treatments effectively target pigment under the skin's surface to reduce the appearance of discoloration. The treatment also works on vascular marks (distended blood vessels often caused by UV exposure), such as spider veins and port wine stains. All it takes is a few quick treatments.

IPL can also be used as an effective acne treatment. The blue light targets porphyrins produced by acne-causing bacteria, leading to destruction of the bacteria, while red light controls inflammation and promotes faster healing.
NanoFractional Radio Frequency (RF) Treatment
Our non-invasive fractional procedures (also known as skin resurfacing treatments) use radio frequency to effectively improve the appearance of uneven skin texture, enlarged pores, acne or traumatic scars, rosacea, deep wrinkles and reduce other signs of skin damage without affecting the surrounding tissue.
These treatments are very safe and effective, offering an ideal option that is safe for most skin types with very little recovery time.

HealthOne has partnered with Venus Concept, a global leader in medical aesthetics. We're committed to using cutting-edge technology to service our clients, which includes using their NanoFractional RF™ (Viva) applicator.
Performed by our highly experienced team of cosmetic nurses, Microneedling (also known as Collagen Induction Therapy) is a minimally invasive procedure that uses a handheld device containing very fine needles to create micro-punctures in the skin.
The HealthOne Skin Clinic is proud to use Dp4™ from DermapenWorld. It's the latest advancement in microneedling technology – so much so that it's the fastest and most accurate microneedling device Toronto has to offer! This tool uses 16 medical-grade needles and reaches a 3-millimeter depth below the skin which makes it an ideal treatment for deep, noticeable scars.


Microneedling triggers the skin's natural repair processes by stimulating collagen and elastin production. You may benefit from this treatment if you wish to reduce the appearance of fine lines, pores, wrinkles, acne scars, stretch marks, or want to improve your skin's overall complexion. It can also help your skin absorb at-home skin care products more easily!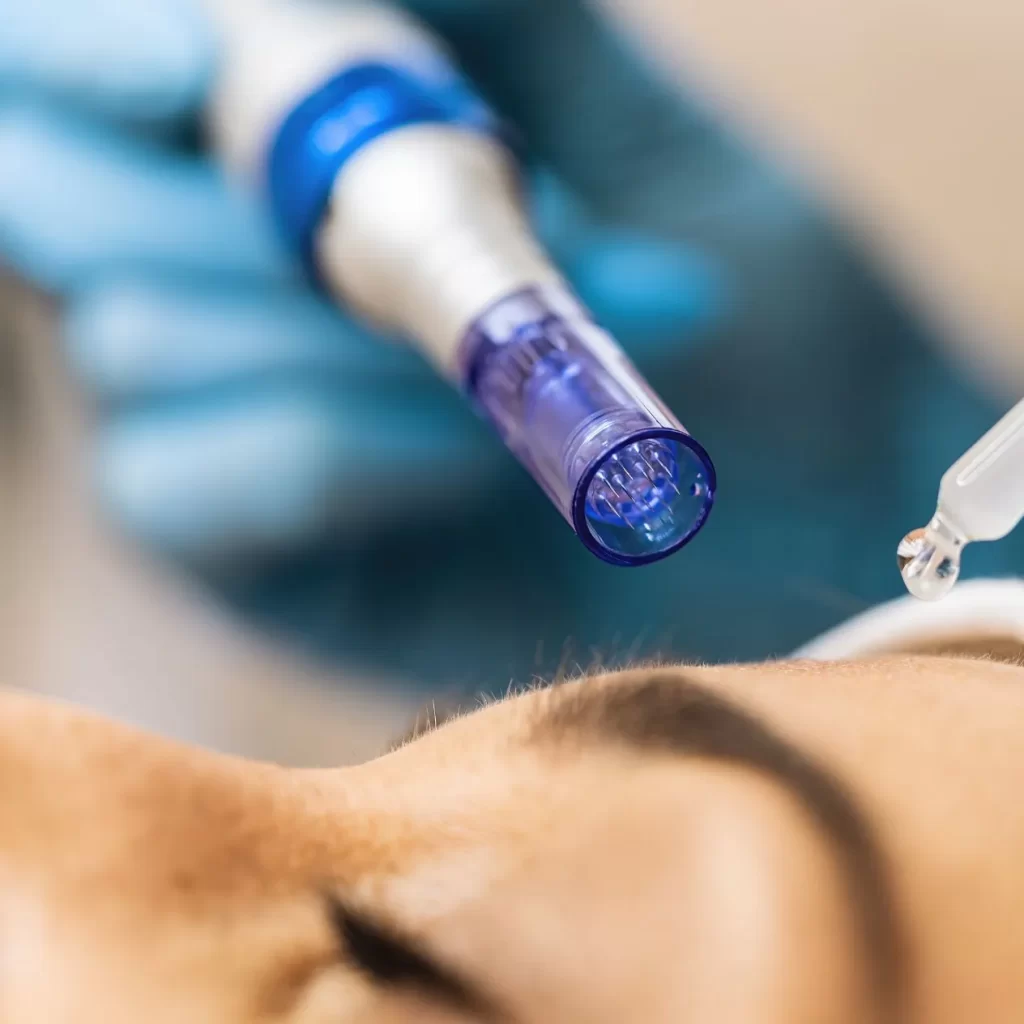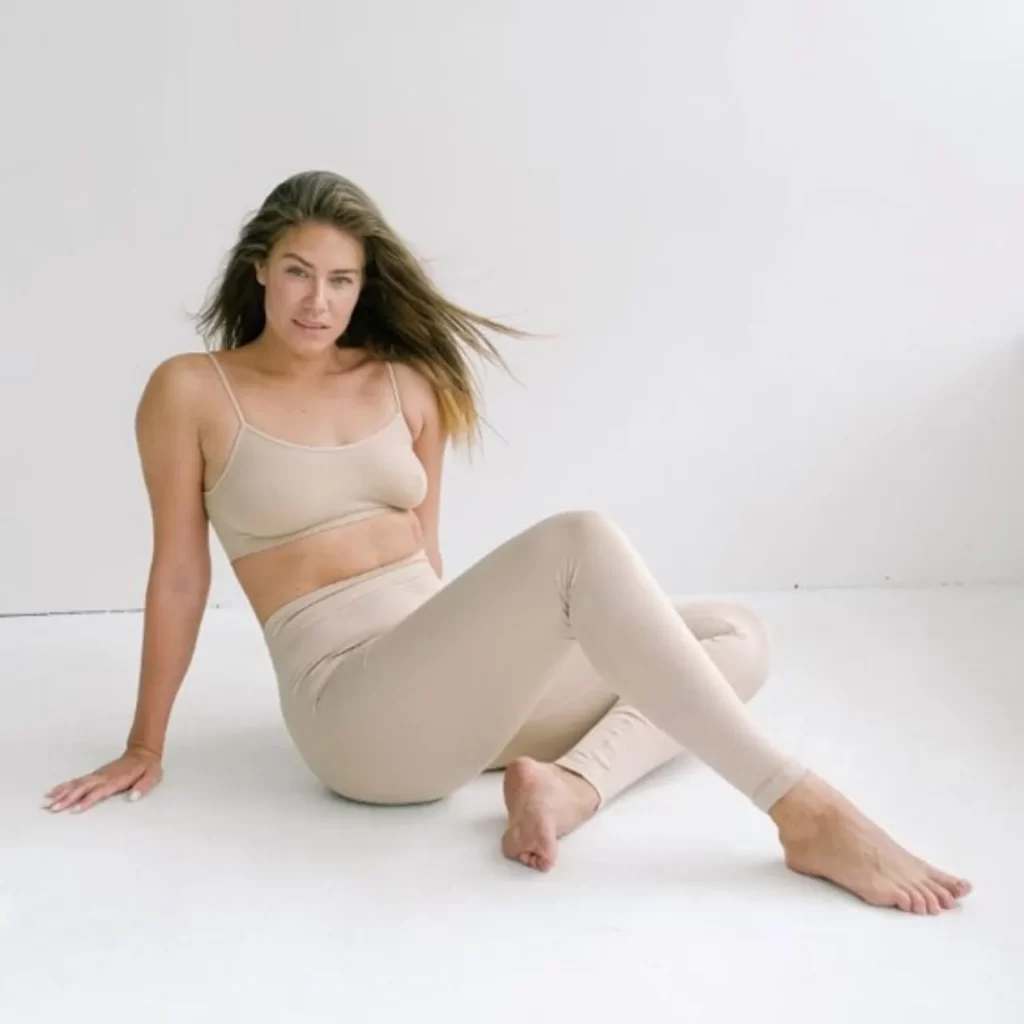 Our Body TLC Program is designed to help you tone, lift, and contour areas of stubborn, unwanted fat. We have three advanced treatments: Fat Dissolving, CoolSculpting, and RF Skin Tightening that can be used individually or in combination to help you achieve the results that diet and exercise can't quite achieve! Get started by booking a Body Contouring consultation with one of our talented and experienced specialists.
Fat Dissolving Injections
Are you dealing with visible fat in a stubborn area?
Fat-dissolving injections is an effective fat-removal procedure. It uses deoxycholic acid which is found naturally in the body. These injections are injected into the treatment area which over time permanently dissolves away fat cells, which are then discarded naturally through the lymphatic and gastrointestinal systems.
Performed by our fully trained and certified medical professionals, it is a safe and effective way to reduce excess fat in areas such as the chin, stomach/abdomen, love handles, thighs, and arms.
CoolSculpting™ is an innovative way to contour your body by freezing unwanted fat away with no surgery or downtime. CoolSculpting's fat-freezing technology gives long-term results that make trouble spots a lot less troubling.
Fat cells don't like the cold, and at a certain temperature, they will freeze. Once that happens, your body will naturally eliminate the dead cells in 1-3+ months' time, resulting in up to 20% to 25% reduction of fat in the treated area. This creates a smooth and natural look in the area that was targeted.

This one-of-a-kind procedure has gained popularity all over the world, with over 2 million treatments performed. Studies show that CoolSculpting is an effective fat reduction procedure. If you are concerned about problem areas or have unwanted fat stores, a CoolSculpting™ consultation is a great first step.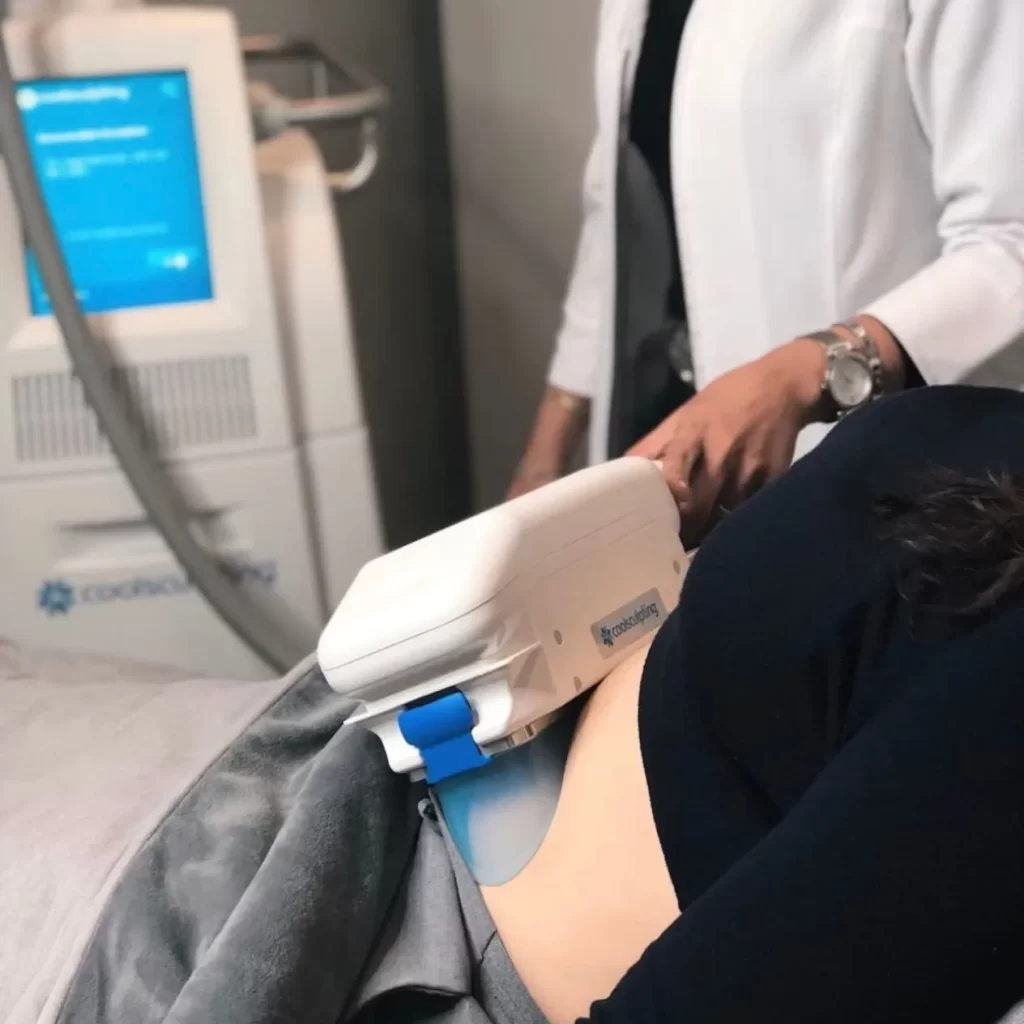 Sagging skin can be hard to deal with, especially since it cannot be easily resolved with diet and exercise alone. Wherever you find it—over the cheekbones, around your chin, under your arms, or along your waistline—loose skin can be a challenge.
Non-surgical radio frequency treatments rejuvenate the appearance of skin by safely and comfortably heating the tissue under the skin's surface. This triggers the natural production of collagen and elastin: the key building blocks of healthy, youthful skin.

Using radio frequency technology, Tight Sculpting and Skin Tightening are effective non-surgical solutions that can firm, tighten, and smooth the skin. These treatments are completely safe for all skin tones.