Monday
Walk-In Hours. Monday - Friday
110 Harbour St. Toronto, M5J 0B7
based on  318 Google Reviews
Joy Persaud
August 11th 2022
If you're looking for a medical clinic, you need to check out HealthOne! The staff are always warm and friendly and the doctors are great too, they really listen to your concerns and I always get the best treatment. 10/10 will recommend.
Jasmeet Dhanoa
June 28th 2022
HealthOne is a wonderful clinic with wonderful staff. Everyone is extremely helpful and kind. The doctors really do care deeply about their patients, and the front desk staff is always willing to go the length to help patients in any way that they can.
Taur Veerapen
June 7th 2022
The doctors at this clinic are friendly & caring. I feel confident going to them. The admins are efficient, kind. They do their best to stay on time with appointments but it helps when the other patients are on time.
HealthOne's Urgent Care Centre offers treatment for non-life-threatening illnesses and injuries. Our team of emergency trained staff on-site are properly equipped to provide treatment with shorter wait times than you can expect at the Emergency Room.
The types of injuries and illnesses we treat at the Urgent Care Centre include infections, earaches, eye injuries, sprains, broken bones, cuts, fevers, minor burns, phlebotomy (vein puncture), stitches (sutures and staples) and blood lab services.
Your conditions will be managed professionally, safely, and with the utmost care. The HealthOne Urgent Care Centre is available if you need treatment for illness or injury that is not life-threatening. Our team also offers follow-up appointment scheduling to monitor your progress and reassess treatment options if necessary.
You will be required to show your Health Card at every visit. If you do not have a Health Card, our team will guide you through the registration process and be happy to assist you.
We also accept UHIP, MORE Care and CIGNA TT Care Cards and direct bill to your provider.
If you need emergency care for any of the symptoms below, dial 911
Symptoms: Loss of consciousness, pain remaining after taking pain medication, confusion, persistent and severe chest pain, difficulty breathing.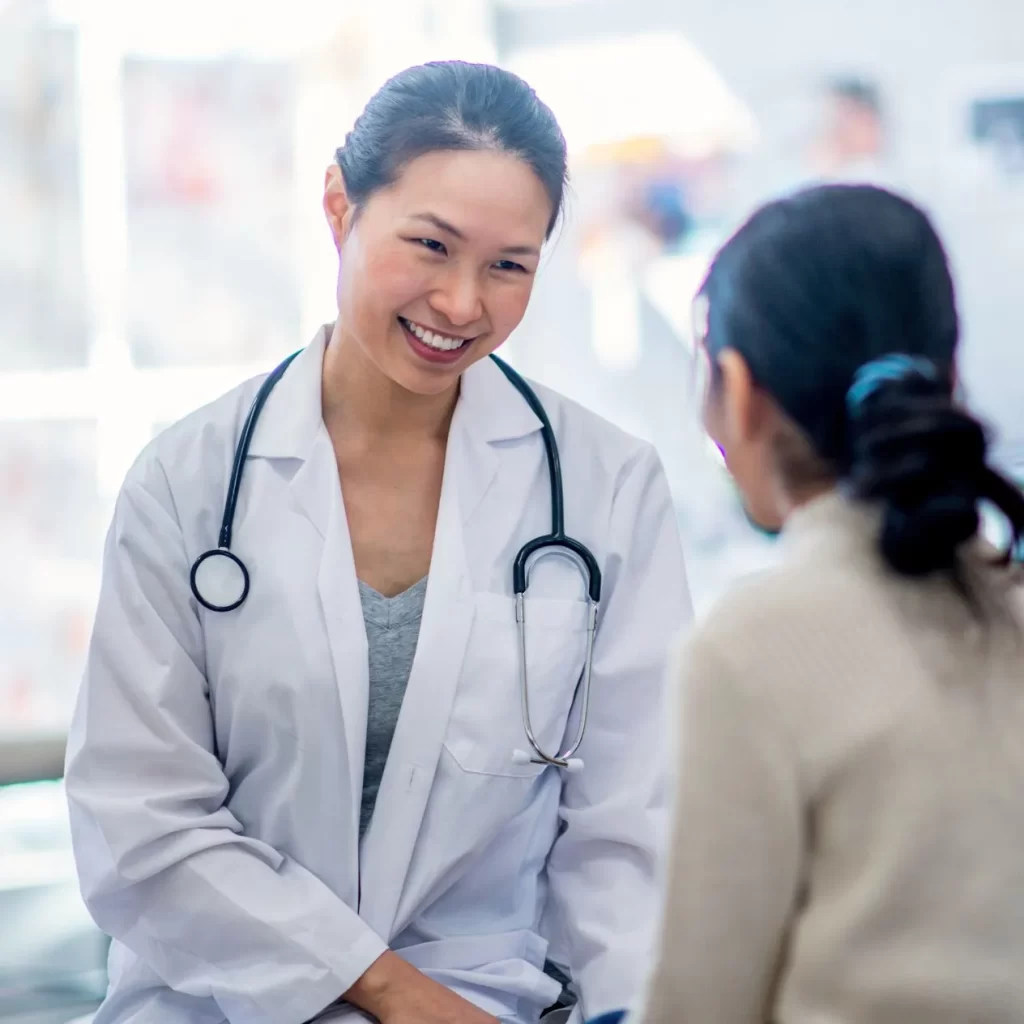 The HealthOne Walk-In Clinic is a safe, reliable option for receiving medical care if you do not have access to a family doctor.
At our walk-in clinic, you will be able to receive advice, assessment, and/or treatment for minor cases such as illnesses, injuries, infections, sprains, skin complaints, urgent care diagnosis and treatment, eye care, laboratory, minor stitching & sutures and referrals to specialists or diagnostic testing to include ultrasound, mammogram, x-ray, bone density scans, etc.

You will be required to show your Health Card at every walk-in visit. If you do not have a Health Card, our team will guide you through the registration process and be happy to assist you.

We also accept UHIP, MORE Care, and CIGNA TT Care Cards and direct bill to your provider.
Our team offers immunization services intended to protect your health and minimize the spread of disease. Vaccinations are important because they help the body resist infection, which in turn protects both yourself and the people around you.
Ensuring we stay vaccinated helps to protect vulnerable groups in our community with higher risk of developing infection. This includes elderly people, people who are sick, or infants who are not yet old enough to be vaccinated. Getting vaccinations is also an essential part of keeping the community healthier and with a higher immunity.

Our clinic provides a wide range of immunizations including flu shots, regular pediatric vaccinations, vaccinations related to immigration or for elderly patients with weakened immune systems.
| | |
| --- | --- |
| Bacteria | Typhoid, Pneumonia, Pertussis, Diphtheria, Tetanus |
| Virus | Rota Virus, HPV Virus, Shingles Virus, Herpes, Hepatitis A, Hepatitis B, Polio, Haemophilus Influenzae, Meningitis, Measles, (German Measles), Varicella (Chicken pox) |
| Shots | Allergy Shots, Birth Control Shots, Vitamin B12 Shots, Vitamin D Shots, Flu Shots |
| Tests | TB Skin Tests, Quick Strep Tests, Urine Pregnancy Tests, Urinary Tract Infection (UTI) Tests |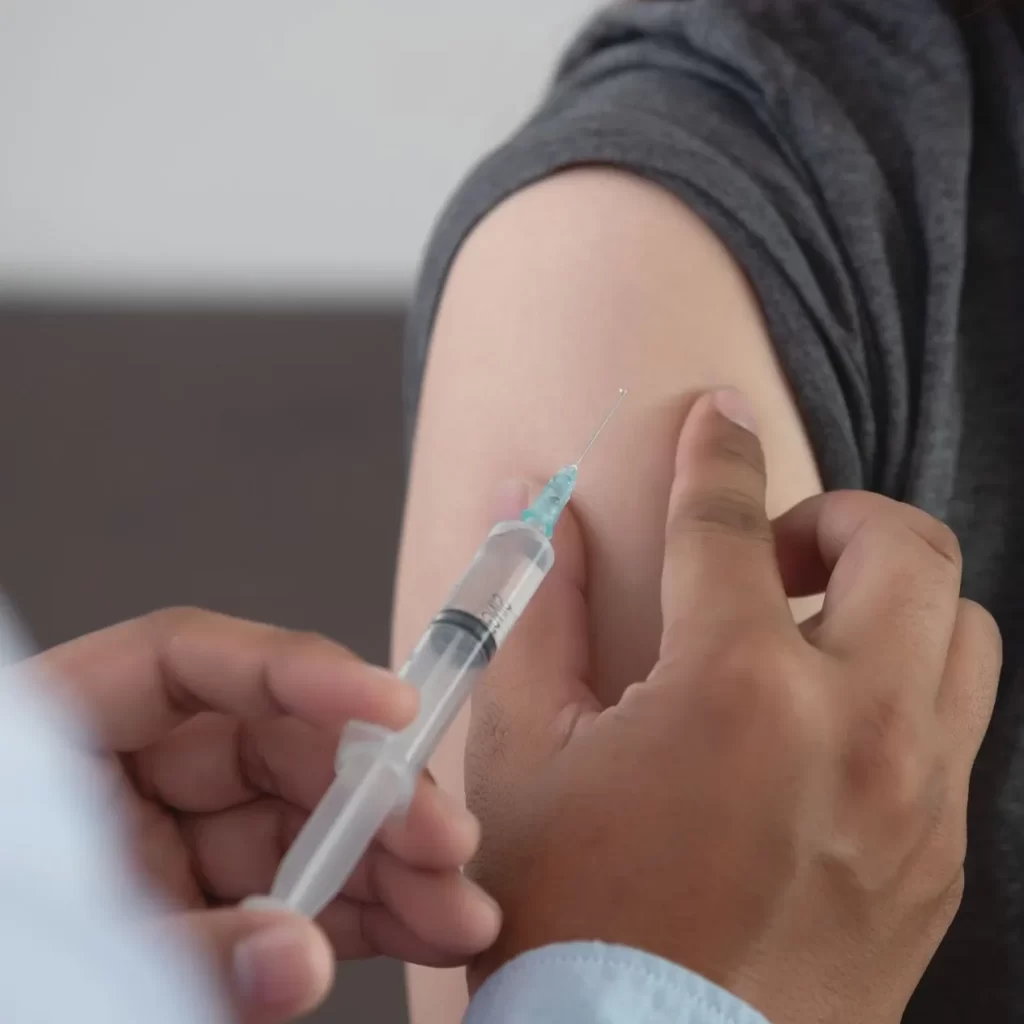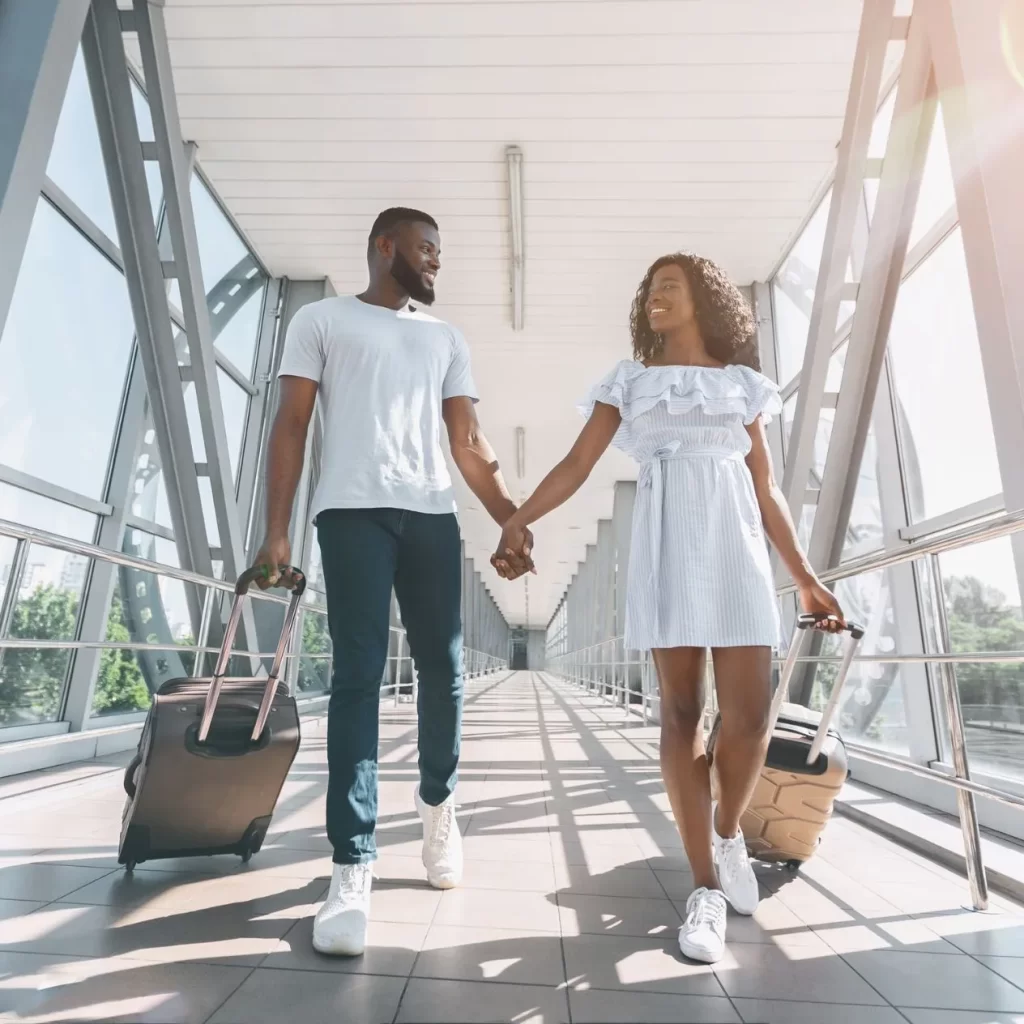 If you are planning a trip overseas, you can count on HealthOne to help you prepare safely and properly.
We have a team of trained medical professionals with expert knowledge in travel health and medicine. Along with providing recommended vaccines, we will offer suggestions on how to minimize risk of injury or illness while on your trip.

A member of our team will go over your medical history including previous immunization and the dates of your departure. They will advise if there are any immunizations needed prior to travel as well as additional prescriptions they recommend.
| | |
| --- | --- |
| Step 1 | Have a travel consultation with a walk-in doctor at HealthOne |
| Step 2 | Purchase vaccines at HealthOne Pharmacy (Based on in-house availability. We do not carry Yellow Fever Vaccinations) |
| Step 3 | Come back to the Medical Clinic at HealthOne for your shot |
Preventive Medicine – Express Physical Checkup
At HealthOne we provide healthcare for all ages, from pediatric care to seniors. Our team is specialized in preventative medicine, which focuses on promoting your health and avoiding sickness and disease before they start.
We begin your proactive journey to healthcare by overviewing your health history and conducting a limited physical exam. The indicators from your exam, along with your age, gender, and level of activity will allow our team to make recommendations to you.

These proactive suggestions may include healthy lifestyle changes, wellness services, and additional guidance to help you live a healthy and inspired life.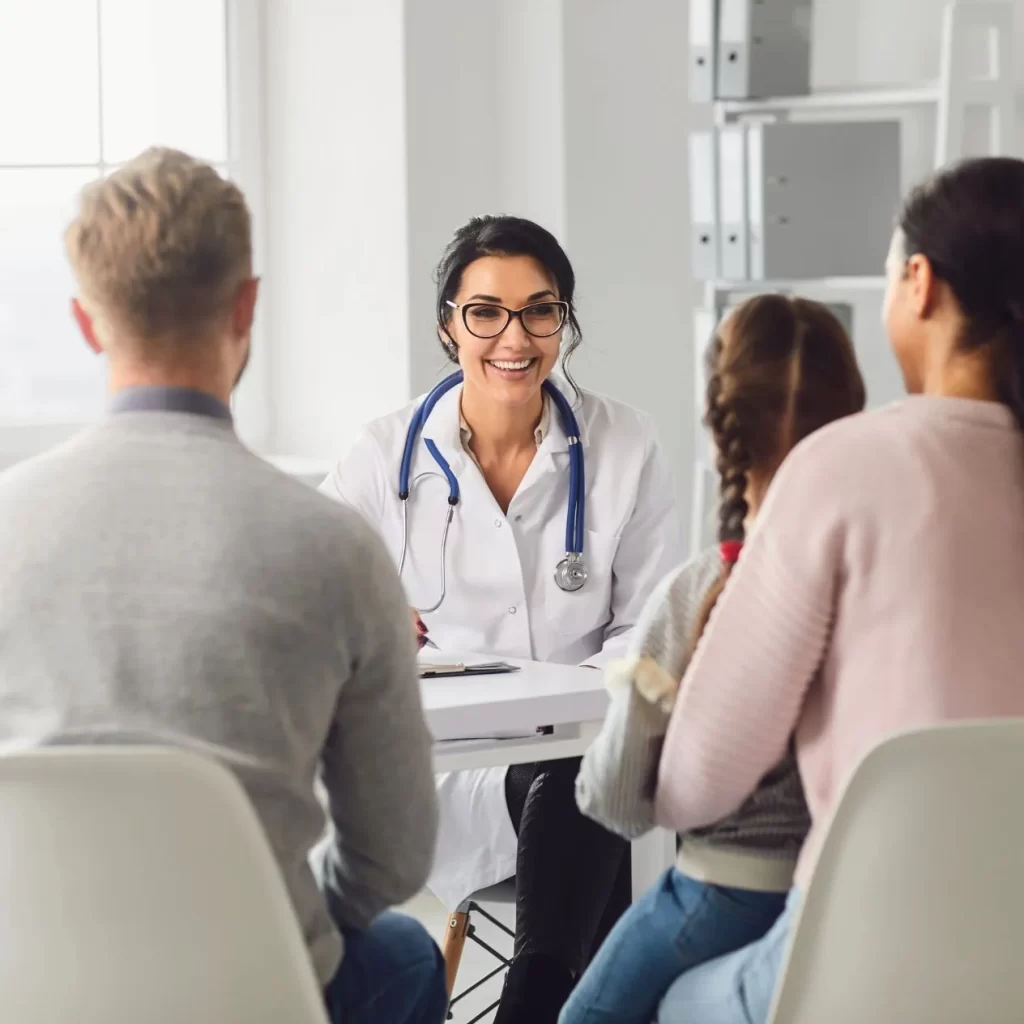 If you're seeking a family doctor accepting new patients in Toronto, HealthOne can help.
We're proud to offer both female family doctors and male family doctors at our clinic. They work diligently to provide care for patients and are thoroughly trained with a focus on family practice.

Selecting a family doctor in Toronto means you will schedule appointments with this practitioner when you have health concerns that are not an emergency. They will be your primary doctor and health care provider who you establish an ongoing relationship with throughout your life.

If you have a common health concern, they can offer diagnosis and treatment while discussing the next steps of your treatment plan. Your family doctor will also be able to provide routine and preventative health checkups for general and physical health screening, support you in managing any chronic conditions and write prescriptions.

Working with a family doctor will also give you access to a collaborative and complete healthcare experience because they can refer you to specialists. By having access to our full team of experienced healthcare practitioners, your family doctor can coordinate and oversee all aspects of your treatment plan for the best possible health outcomes.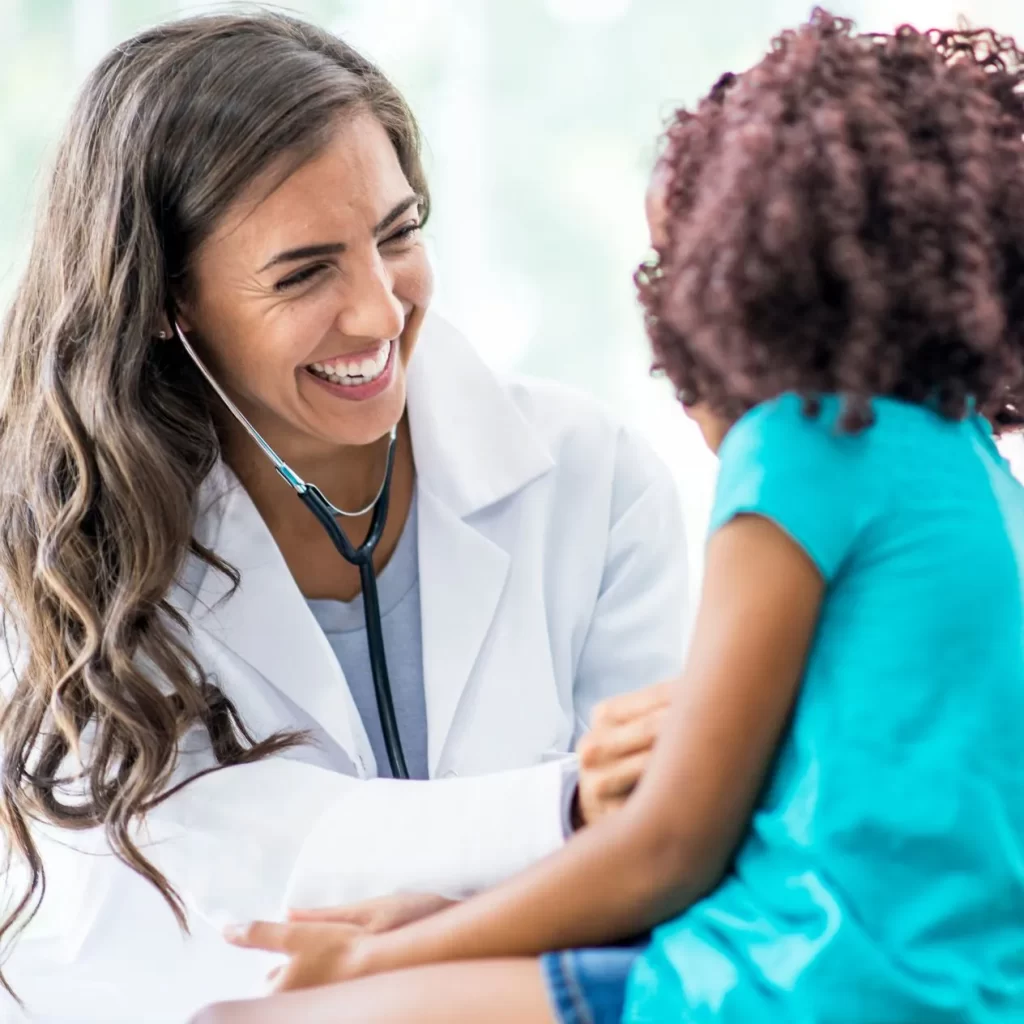 HealthOne provides healthcare to patients of all ages. Our medical staff is trained and experienced to treat all of your child's acute, urgent, ongoing, or chronic medical needs, from newborns to young adults.
We provide well checkups, which are an important way to monitor your baby's growth and development and ensure any existing problems are addressed and treated. Wellness checkups are needed for children at the following ages: 2 weeks, 2 months, 4 months, 6 months, 9 months, 12 months, 15 months, 18 months, 2 years, 2 ½ years, 3 years, 4 years, and 5 years.

In addition, our staff can prescribe and administer vaccinations to your child, offer nutritional advice, and address trauma-related concerns through our Urgent Care services. Our practitioners can also conduct age-appropriate screening for dental caries, audio, and vision (with onsite Optometry Testing available), and assess a variety of sports and limb injuries.
Our team is passionate about supporting women's health in the community.
Through the many stages of a woman's life, it is essential for her to receive comprehensive care and healthcare support. Our practitioners can assist with the many stages of child-rearing including contraception and pregnancy guidance, rapid pregnancy tests, and Pre Natal and Post Natal Care. We offer prevention methods, treatment, and testing of Urinary tract infections (UTI's), Fungal (yeast), viral, and bacterial infections.

We also conduct annual physical exams and routine annual PAP tests for our female patients, which allows us to screen for Breast cancer, Ovarian cancer, and Cervical cancer. To support your sexual health, our clinic provides treatment of Sexually Transmitted Infections (STIs) and HPV testing, and also supports women with hormone management including the assessment and treatment of menopause.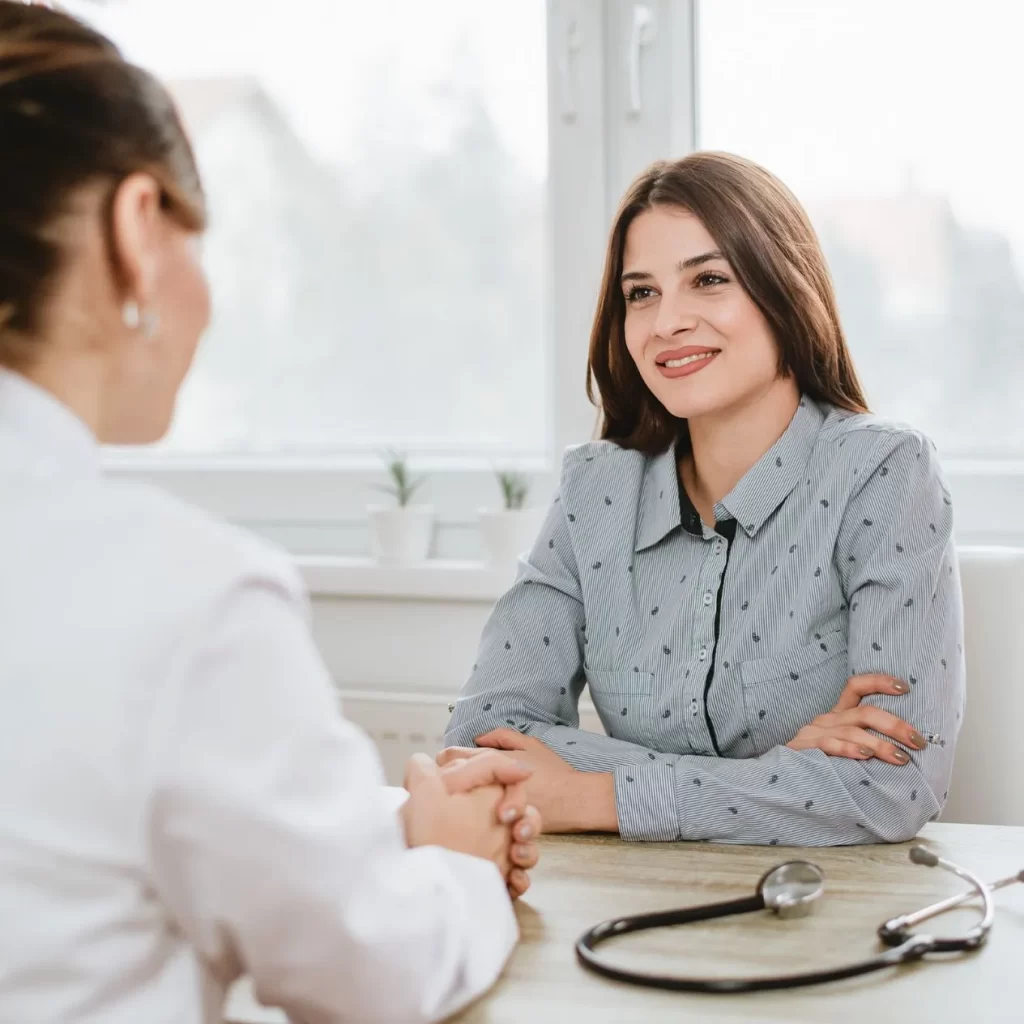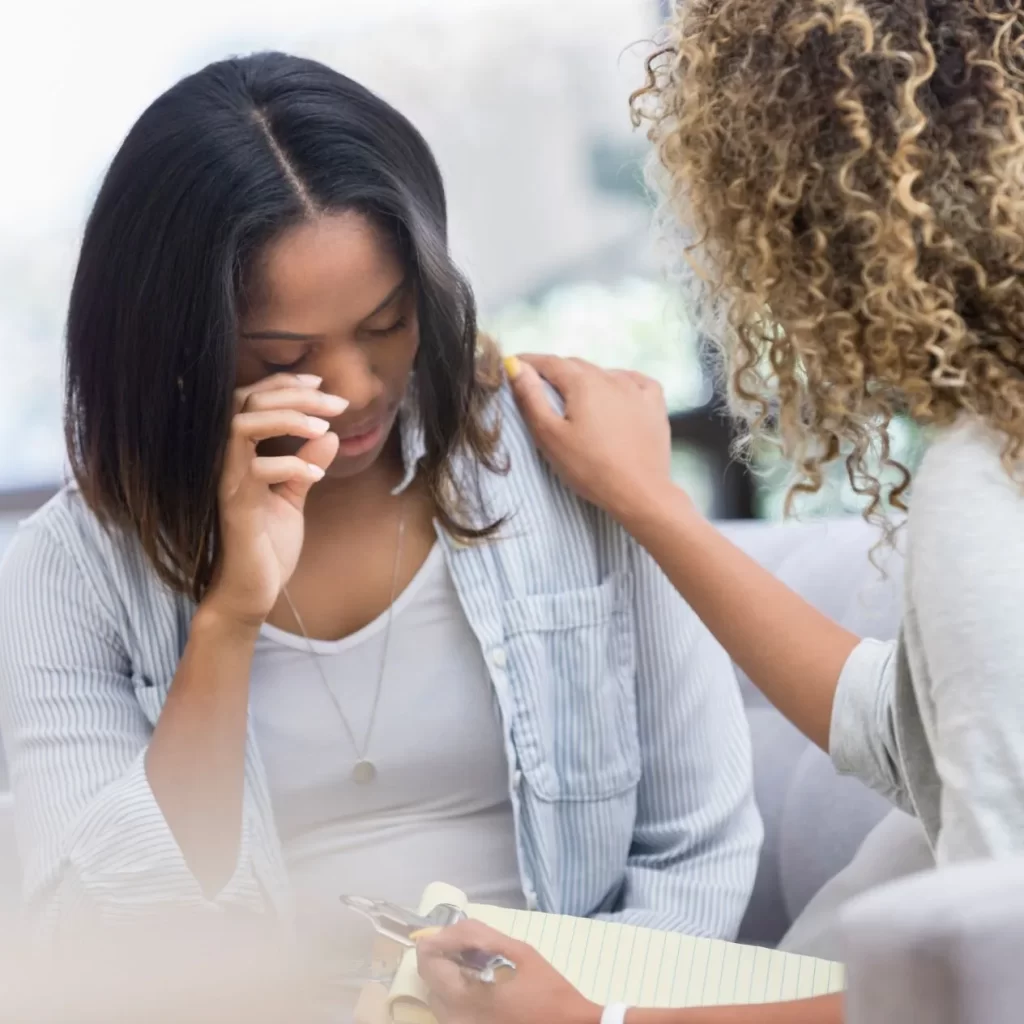 Our team understands the crucial role that mental health plays in each person's life. Every lived experience is different, and as such, the diagnosis, support, and treatment of mental health concerns from person to person varies.
We have practitioners who are highly experienced in supporting the mental health of people of all ages through a variety of clinical treatment and therapy methods. We offer talking therapies and medication, and can also refer you to a mental health specialist within our team.

Our psychotherapists are available on-site and are an excellent resource for further discussing your mental health concerns. They can work with you to determine the most effective treatment approach for your unique mental health challenges, help you get back on track, and feel healthier and more inspired.
As part of our approach to preventative care, HealthOne offers and recommends annual check-ups to our patients.
Disease and disability can often develop as a result of external life factors, and they often develop before the patient knows it. This is why proactive healthcare plays such a crucial role in our approach to preventative medicine.

Periodic health visits are tailored to your specific needs, with a focus on your age and gender-specific risk factors, and medical history. Through a physical examination, health screening, and relevant counseling, our practitioners will ensure your health is supported regardless of whether you have any apparent physical or mental illnesses present.

For patients who have a chronic disease or who are diagnosed with a chronic disease during a health visit, periodic health visits will continue to be an important part of your approach to treatment and care.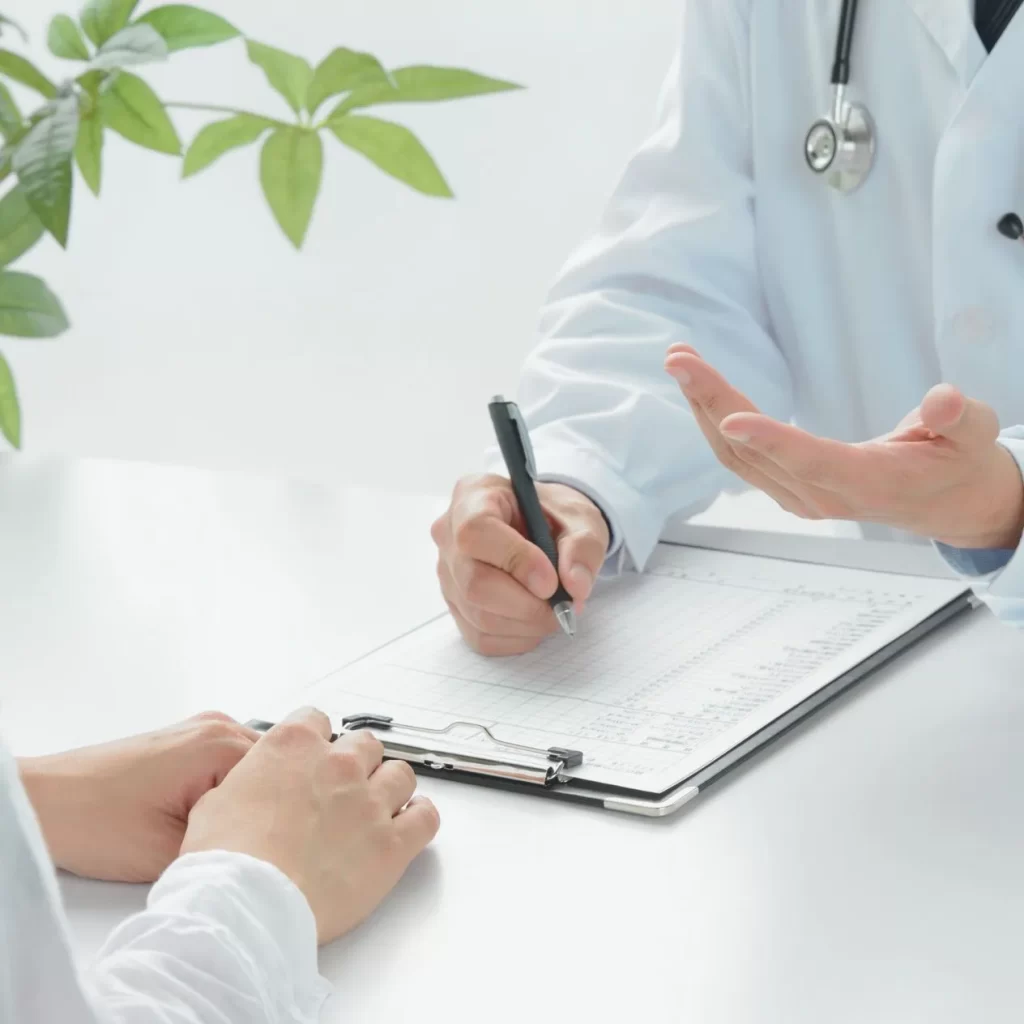 HealthOne's onsite pharmacy provides all your prescription and health supplement needs in one convenient place.
In addition to filling prescriptions, our pharmacy is a resource center where you can get additional healthcare products to support your wellbeing. Along with other products to support your health and wellbeing, we sell compounded intravenous therapies and specialized drug therapies including biologics and biosimilars.

By visiting our pharmacy, located in the same building as our medical service, you can conveniently attend appointments and fill prescriptions all in the same place.
HealthOne's pharmacy can ship your medications and supplies directly to your home or office. We offer free delivery across the GTA. Please speak with a member of our team for more information on what delivery options are available to you.
We understand the importance of having access to reliable, safe, and efficient bloodwork services as a part of your health experience.
LifeLabs will provide clinical bloodwork tests at our clinic as an integral part of our medical services. Bloodwork may be done for a variety of reasons that each provide invaluable information on your health. We offer General Diagnostic Tests that can be used for testing a wide range of conditions, as well as Naturopathic Tests that can help with identifying hormone imbalances, food sensitivities, and environmental factors that may be negatively affecting your health. Our clinic also offers Genetics Tests.
We are only able to provide services for HealthOne patients as requested by a HealthOne physician. Hours of operation are from Monday – Saturday from 10:00 am – 4:00 pm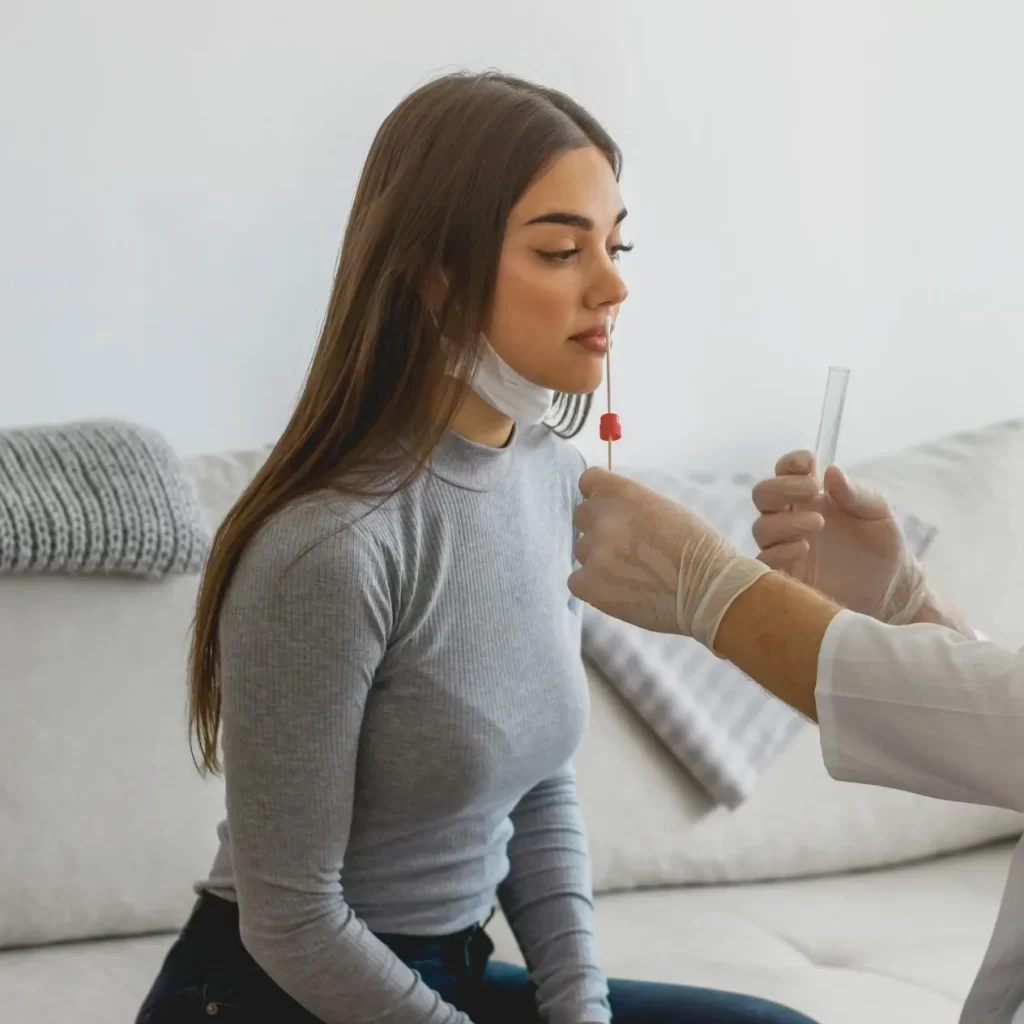 COVID-19 Rapid Antigen Screening Test (TRAg) and Other Services
We are proud to be your healthcare partner in such uncertain times. HealthOne is committed to providing you with outstanding care. Our Pharmacy in downtown Toronto offers Asymptomatic Rapid Antigen Screening Tests for COVID-19.
Rapid antigen screening is a screening tool that can identify antigens in your body. Antigens are proteins that can be found on a virus, which may suggest that you have an active COVID-19 infection. In order to confirm your COVID-19 diagnosis, you must complete a COVID-19 polymerase chain reaction (PCR) test. Rapid antigen screening is not a replacement for public health measures including symptom screening, maintaining proper physical distance, wearing a mask, and practicing proper hand hygiene. Please speak to a doctor for more information.
* Employment documents can only be provided by a Medical Physician

**Travel: Please check with your airline to determine which kind of testing is accepted. HealthOne is not liable for a test conducted which is not accepted by the airlines you wish to travel with. Travel requirements are frequently changing, and it is the passenger's responsibility to check the entry requirements for their trip.

***Asymptomatic Testing: Must be asymptomatic (no symptoms of COVID-19). Must not have been in contact with someone known to have COVID-19 in the last 14 days. Must not have been advised to quarantine in the last 14 days as per federal quarantine requirements. Must not have been advised to get tested for COVID-19 through an exposure notification through the COVID-19 app. Must not have previously tested positive for COVID-19 in the last 90 days.
Medical Notes, Reports & Referrals
At HealthOne, our medical team is happy to work with you and provide the medical documentation, reports, or referrals you might require.
To obtain a medical note or report, speak with your healthcare practitioner during your walk-in visit.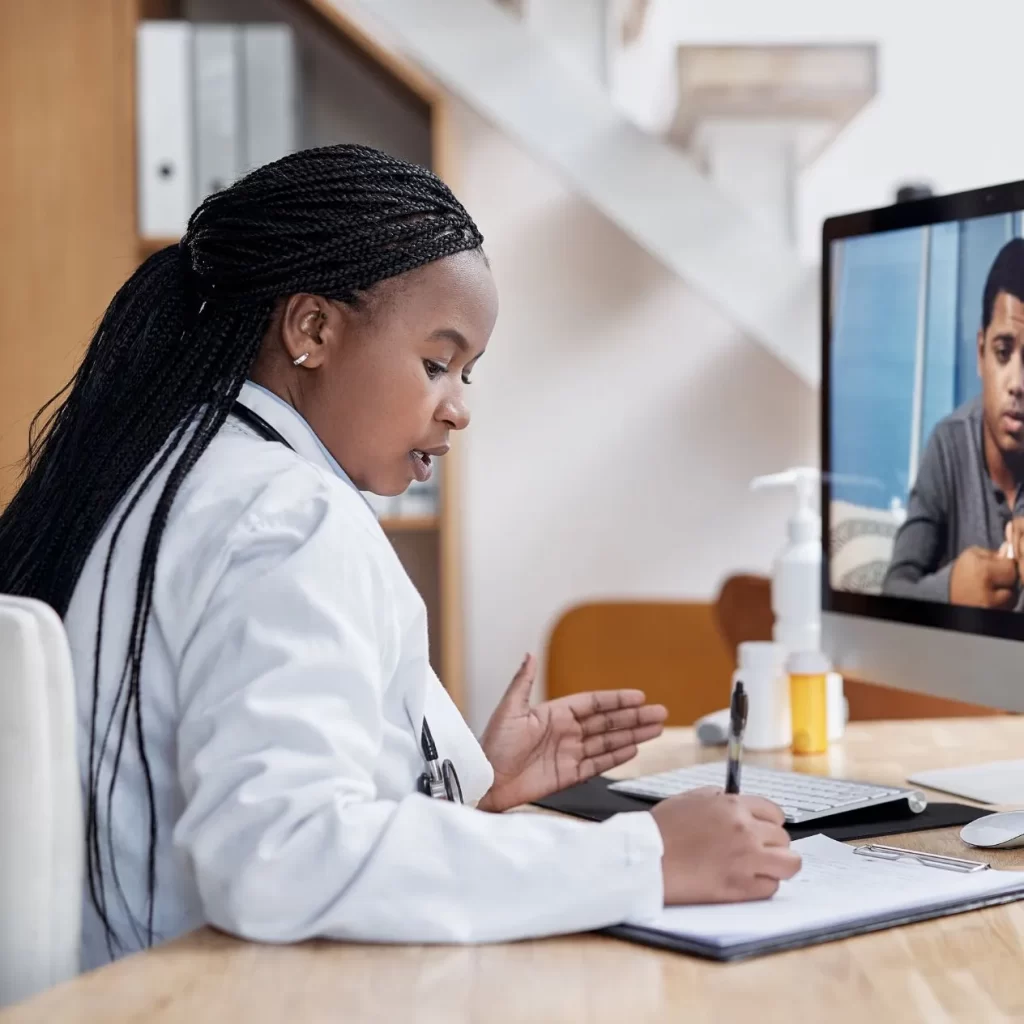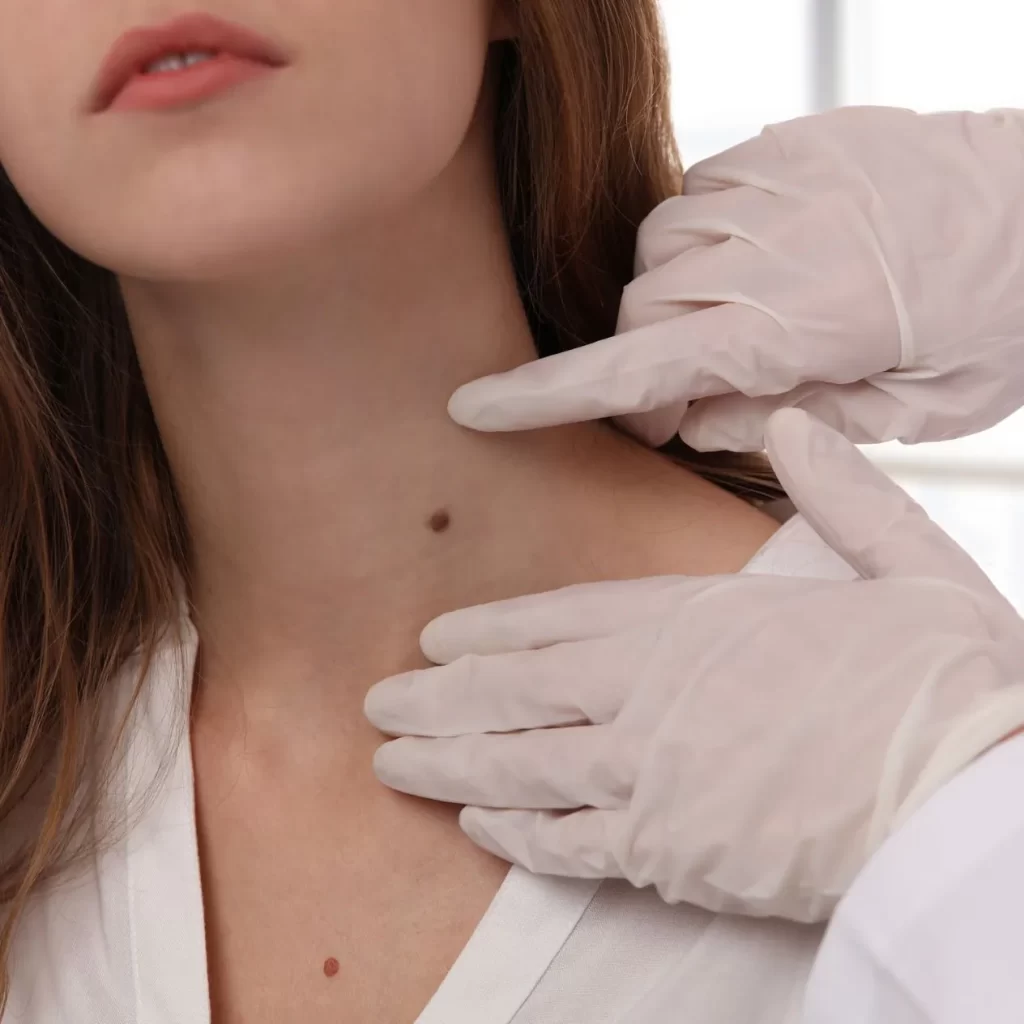 Dermatology (Coming Soon)
At HealthOne we are delighted to offer our clients the unique opportunity to meet with one of our leading physicians who specializes in dermatology.
Our team has trained professionals in the field of dermatology who are knowledgeable and passionate about recognizing, preventing, and treating these diseases. We help patients seeking medical advice for the following conditions:
| | |
| --- | --- |
| Skin | Skin tags, warts, acne, eczema, hyperhidrosis, photoaging, psoriasis, rosacea, skin cancers, or moles |
| Nails | Brittle nails, nail discoloration, nail care, fungus and infection, and subungual melanoma |
| Hair | Alopecia, hirsutism, ingrown hairs, dandruff, folliculitis, or grey hair |
Skin Clinic & Cosmetic Physician
HealthOne has a Skin Clinic onsite that offers a variety of aesthetic treatments performed by experienced Nurses and Medical Aestheticians.
We offer cosmetic injectables, hair restoration, fat dissolving injections & other body contouring services, microneedling & advanced skincare treatments, facials, laser hair removal, and more. You can expect after visiting our Skin Clinic that you will love your results and feel like the best version of yourself! 
We are also pleased to have a Cosmetic Physician, Dr. Ashley Yu, on our team who can treat aesthetic concerns such as hair loss and acne. She also offers skin rejuvenation treatments and injectables. To visit our Cosmetic Physician, you will be charged a $150 consultation fee (NOT OHIP COVERED) when booking your appointment. This will be credited to your account and put towards any treatments at our clinic with her.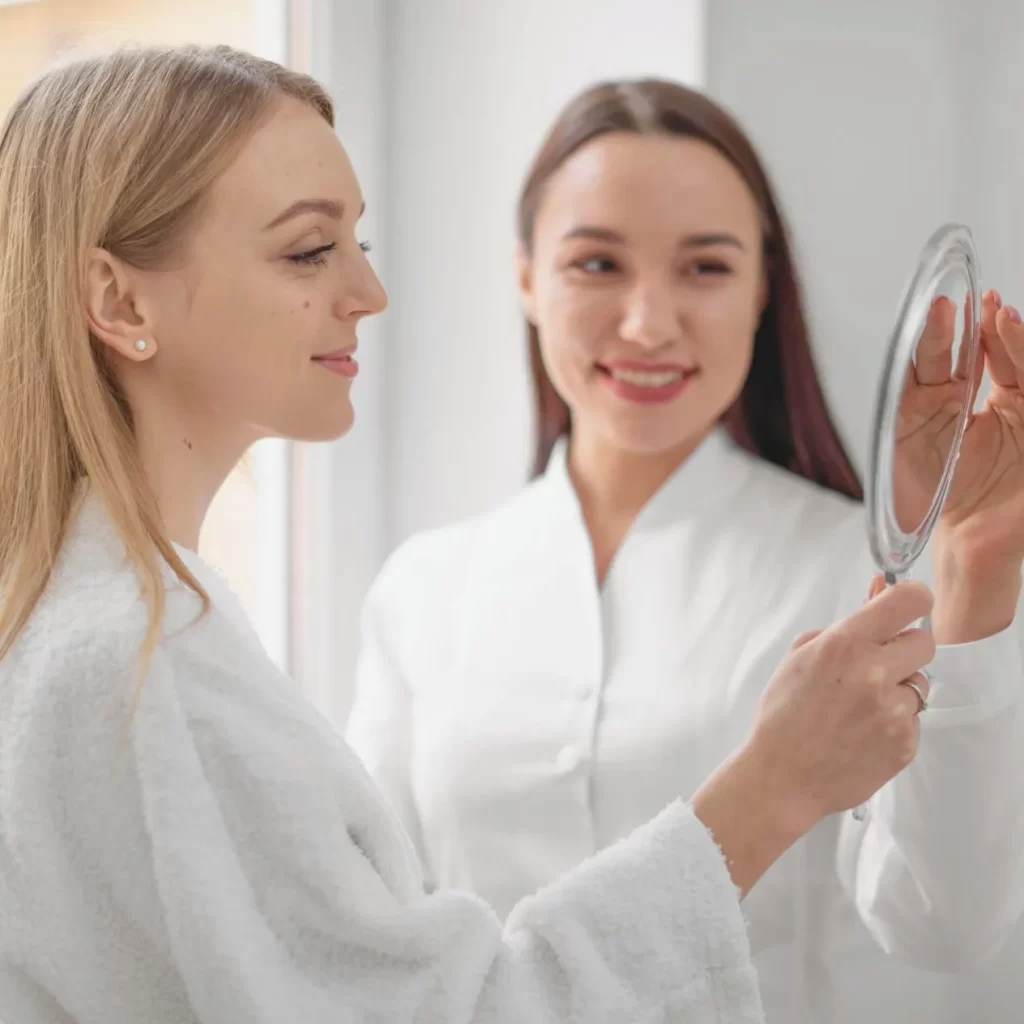 Sports Medicine specializes in evaluating and diagnosing injuries related to sports and is done by a doctor highly experienced working in musculoskeletal medicine.
Doctors trained in Sports Medicine are knowledgeable in working with sports injuries across all ages and activity levels. You may benefit from seeing HealthOne's Sports Medicine Doctor if you have concerns or questions pertaining to your body's function and its impact on any physical activity you take part in.
Injections prepared from the patient's blood that stimulate and speed up the natural repair process of the body.
Local cortisone injections typically used to treat orthopedic conditions such as arthritis, tendinopathies, and bursitis. The injection can reduce inflammation around the injured tissues.
Injections of a hyaluronic acid solution typically used as a fast and effective treatment for osteoarthritis. The injection can increase the cushioning and lubrication of osteoarthritic synovial, or joint, fluid.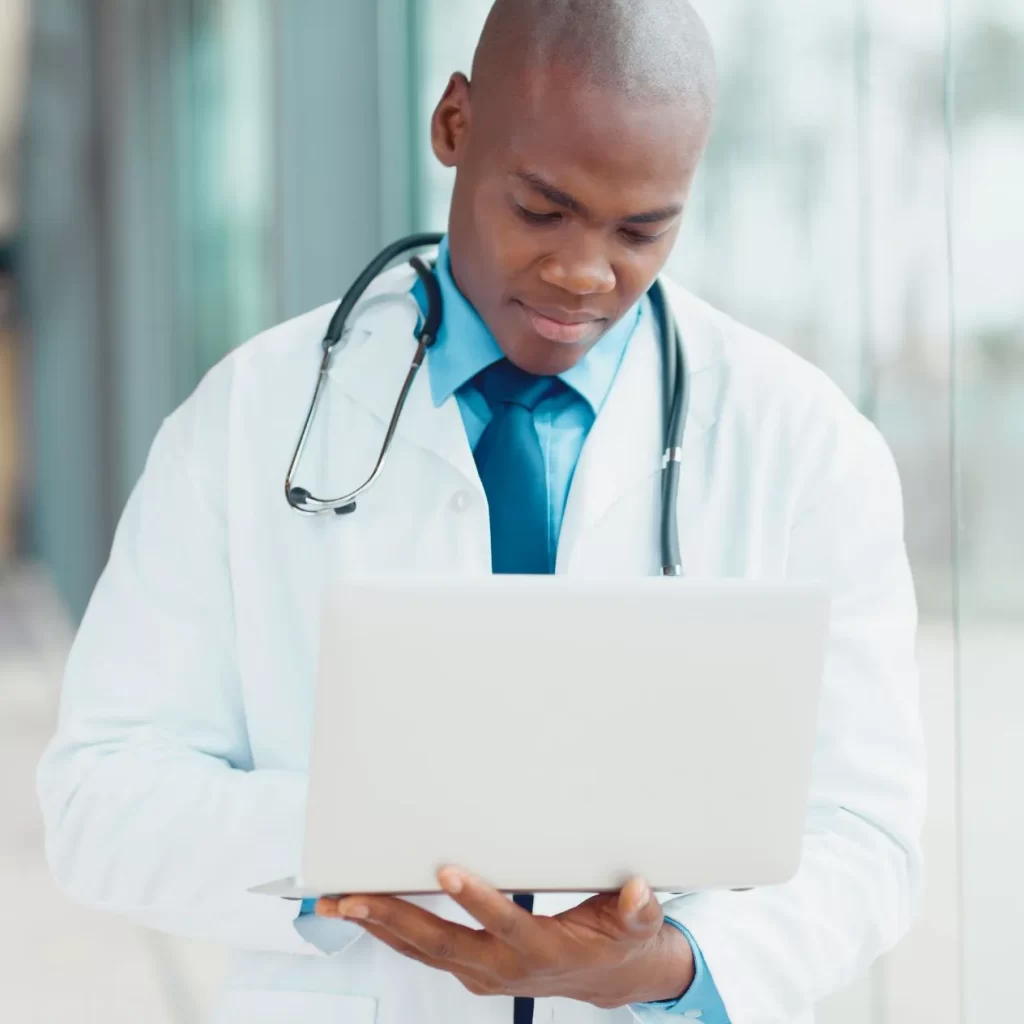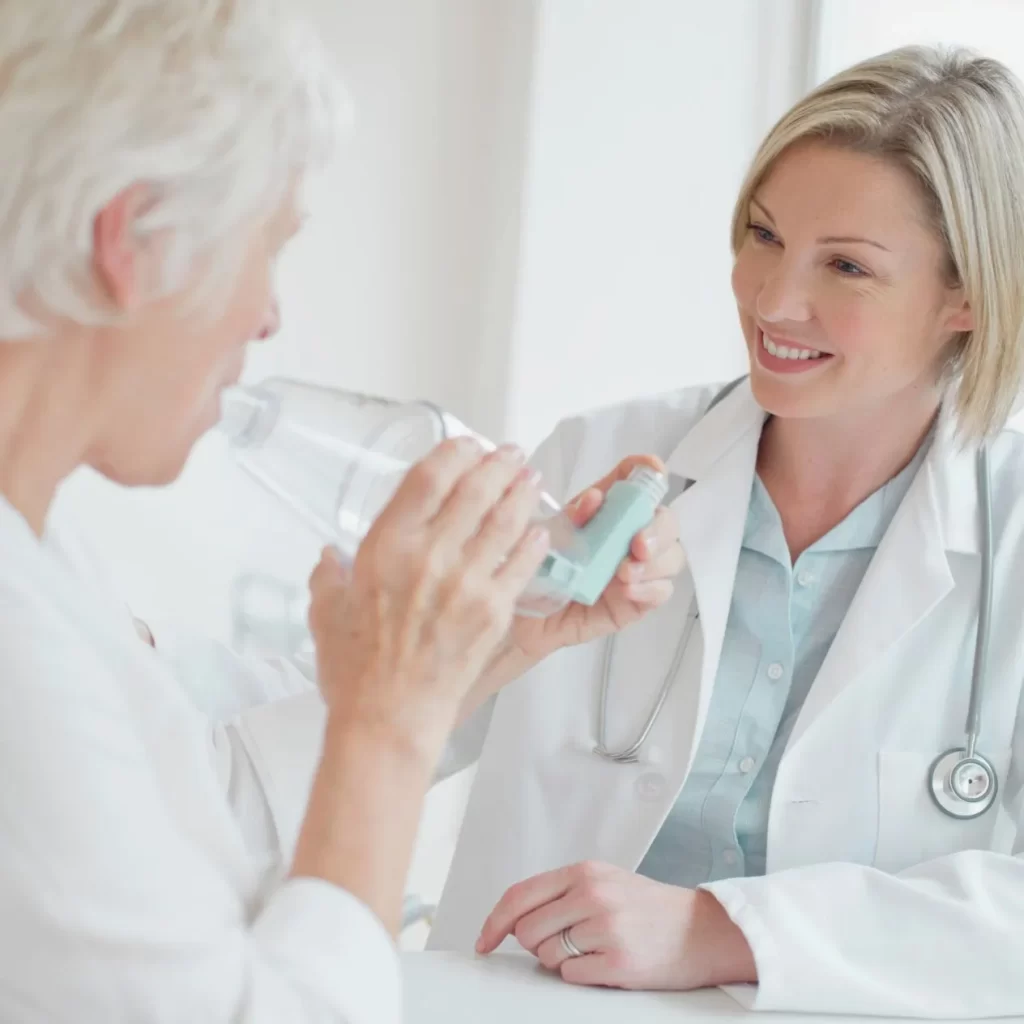 Respirologist or Pneumologist or Pulmonologist
A Respirologist specializes in diagnosing and treating conditions related to the lungs and organs that help you breathe.
You may be referred to our Respirologist if you're experiencing symptoms that cannot be resolved by your GP such as difficulty breathing, persistent cough or coughing up blood/mucus.

People who suffer from chronic respiratory diseases like asthma and COPD should also receive ongoing care from a breathing specialist. They can help you proactively manage your illness, prevent exacerbations that can land you in the hospital, and improve your quality of life.
Where required, our Respirologist may conduct the specialized Spirometry / Pulmonary Function Test and/or refer you to specialized testing as chest X-rays, CT scans, blood tests, bronchoscopy, and polysomnography.
A pediatrician is a doctor who specializes in child and youth health. They are specifically trained and qualified to provide care for children of all ages, including newborns.
A pediatrician will ensure your child meets their developmental milestones and advise you on the best ways to support their nutrition, sleep habits, overall health and safety. They will see your child for check-ups at important phases throughout their development to ensure they are staying healthy as they get older. You can also discuss any concerns or questions you have with a pediatrician at HealthOne to ensure your child receives the highest possible quality of care.