110 Harbour St. Toronto, M5J 0B7
based on 183 Google Reviews
García Péan
August 11th 2022
I have been going to this location for quite some time and the service has always been great. I would recommend my friends and family members to go there.
Jaskaran Singh
April 20th 2022
You cannot go wrong with HealthOne dental. Dr. Vakilian and her team are super friendly and explain everything in detail. I have been going to HealthOne for over 2 years now and its always a comfortable visit. You'll be in good hands!
Kira Bauer
April 11th 2022
This dental office is the ONE!✨ Dr. Vakilian and her team have such a compassionate approach to their practice. They are highly educated and well-rounded in their expertise, and really take the extra time to listen to their clients and make them feel safe and cared for. I felt like I was an active participant in my experience, not just a victim of what has the potential to be an unpleasant service. As someone with a lot of past trauma from dental work as a kid, they renewed my faith in dental care. Highly recommend!
Invisalign® Clear Aligners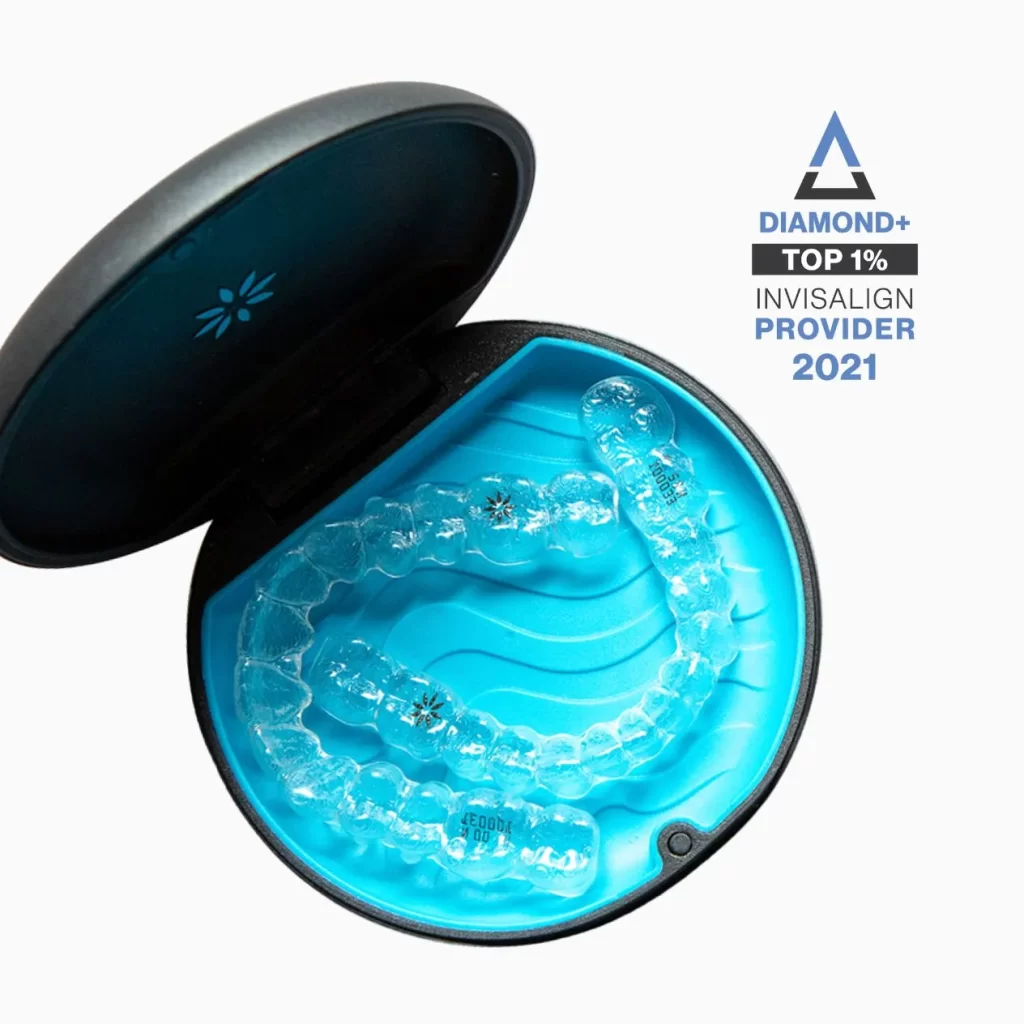 Invisalign® Clear Aligners
HealthOne is proud to be in the top 1% of Invisalign providers in North America. Our Dental clinic and Dental Director, Dr. Sunny Gill, have been recognized as a Diamond+ provider by The Invisalign Advantage Program.
This program recognizes our commitment to Invisalign treatments and gives a clear indication of our success within the system. Being a Diamond provider showcases Dr. Gill and HealthOne Dental's expertise and ability to correctly diagnose problems and take the right course of action. We use Invisalign to provide practical results in a sufficient amount of time while matching your unique needs and lifestyle.
As part of the top 1% of Invisalign providers, our team will provide you with a professional, efficient, and truly unmatched experience.
What are Invisalign Clear Aligners?
Invisalign clear aligners are custom clear plastic trays used to gradually adjust the position of your teeth. They are made of a proprietary blend of plastic and manufactured in their facilities based on digital scans of your mouth.
The clear aligners are strong enough to move your teeth gently into your perfect smile. Using Invisalign clear aligner's powerful technology and our dentist's expertise, HealthOne Dental will create a digital, customized plan for shaping your new smile!
Is Invisalign the Right Choice for You?
There are many popular uses for Invisalign clear aligners. It is an extremely effective and popular treatment, useful for many different dental issues. The best way to get assessed is to book a Complimentary Consultation with our dentist.
Common Treatable Cases Include:
| 01 | Crossbite |
| --- | --- |
| | |
| | |
| | |
| | |
| | |
| | |
| | Generally Straighter Teeth |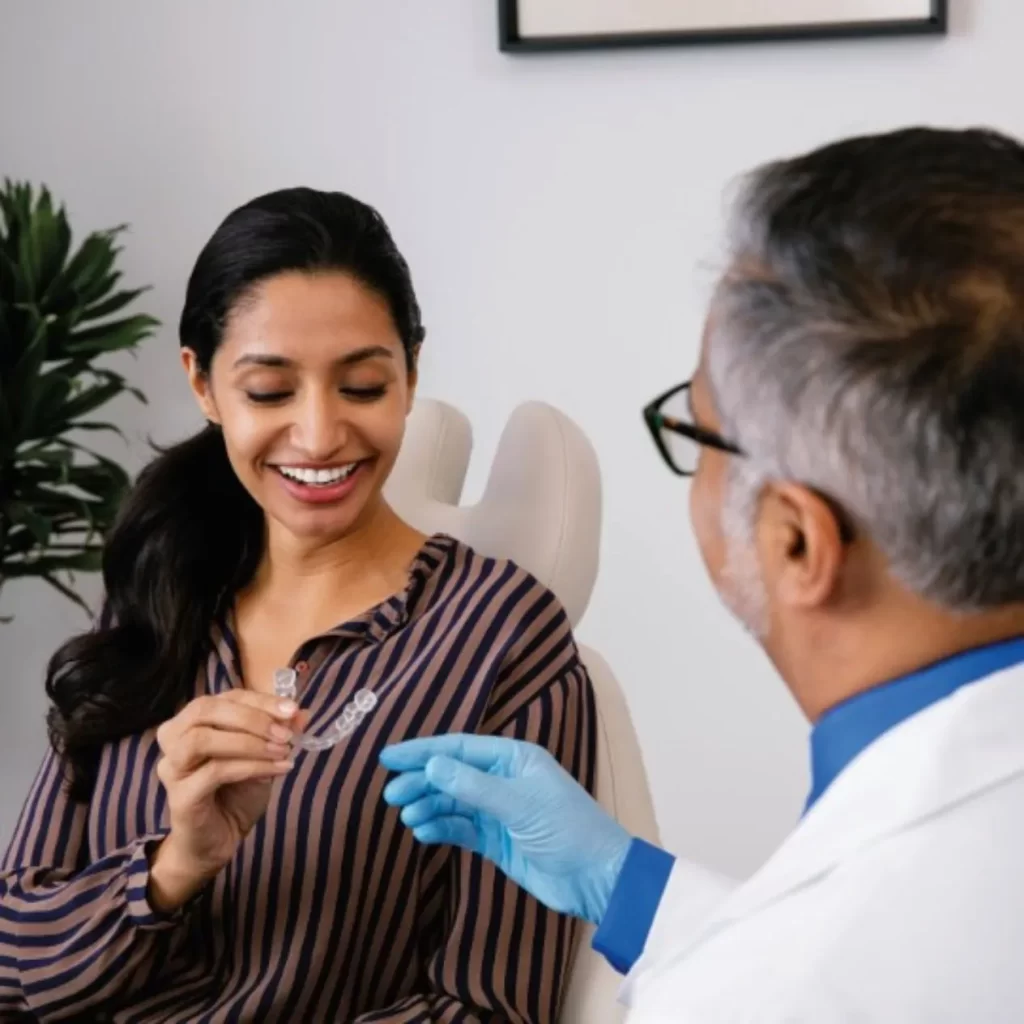 How is Your Treatment Plan Made?
Every treatment is customized to meet our patient's needs. Our Dentist uses the power of technology and their expertise to make a digital plan just right to shape your new smile. This includes using a machine called the iTero Element®.
The iTero Element is a leading digital scanner that creates a 3D image of your teeth and smile. It is an efficient, high-tech machine that takes over 6,000 images per second and only minutes to use. Having your teeth scanned is a simple, modern experience done with your comfort in mind. Once complete, it gives our Dentist a high-resolution, interactive view of your smile that helps them map out the next steps of your treatment.
We also use the iTero Element as an outcome simulator, which means you can see your new smile before you even begin treatment. This precise technology allows us to design custom-made aligners that fit properly and comfortably.
Your custom-made aligners are worn for 1-2 weeks at a time to gradually and safely straighten your teeth. Invisalign treatment time varies, with the majority of cases taking 6-8 months. During each follow-up appointment, our dentist will use the iTero Element scanner to monitor your progress and fine-tune or adjust if necessary. This modern experience allows us to provide you with the best possible results in each step of the way.
Benefits of Invisalign® Clear Aligners
There are many reasons why we believe the Invisalign treatment is the best option for aligning your smile. Here are a few reasons why it is a superior option to traditional braces and other brands of clear aligners:
| 01 | Invisible |
| --- | --- |
| | Most people do not want to go through the experience of having metal braces on their teeth. But with Invisalign, people will not know you are wearing them, as Invisalign aligners are virtually invisible! |
| 02 | Removable |
| --- | --- |
| | Invisalign is easy to remove and clean anytime. You may remove them when eating, or while cleaning your teeth. |
| 03 | Faster Treatment |
| --- | --- |
| | SmartTrack® material and SmartForce® features can make treatment times 50% faster than traditional braces. |
| 04 | Comfort |
| --- | --- |
| | Aligners are made from a digital scan of your mouth, so they are comfortable, fit snugly around your teeth, smooth to touch, and easy to put on and take off. |
| 05 | Versatile |
| --- | --- |
| | Invisalign clear aligners are designed to treat a wide range of cases to leave you with the perfect smile. |
| 06 | Time-Efficient |
| --- | --- |
| | Invisalign was created with a busy lifestyle in mind. Treatment times can last as little as 6-8 months with quick and easy dentist check-ins every 4-6 weeks. |
"Invisalign clear aligners are simply the best product on the market for orthodontics. It can be used to treat many different conditions effectively and fast. Patients love it. It's easy to use, and treatment can be completed in just months instead of years."
HealthOne Chief of Dentistry, Dr. Sunny Gill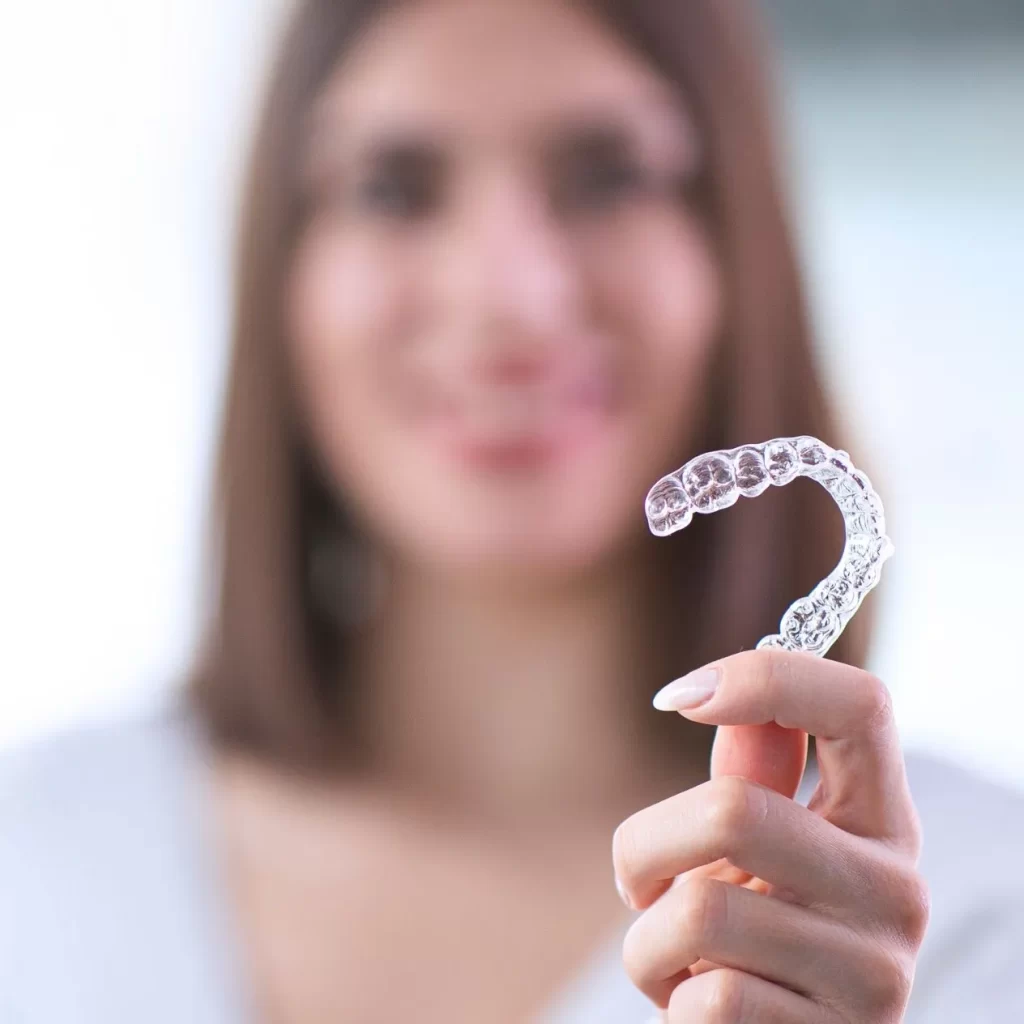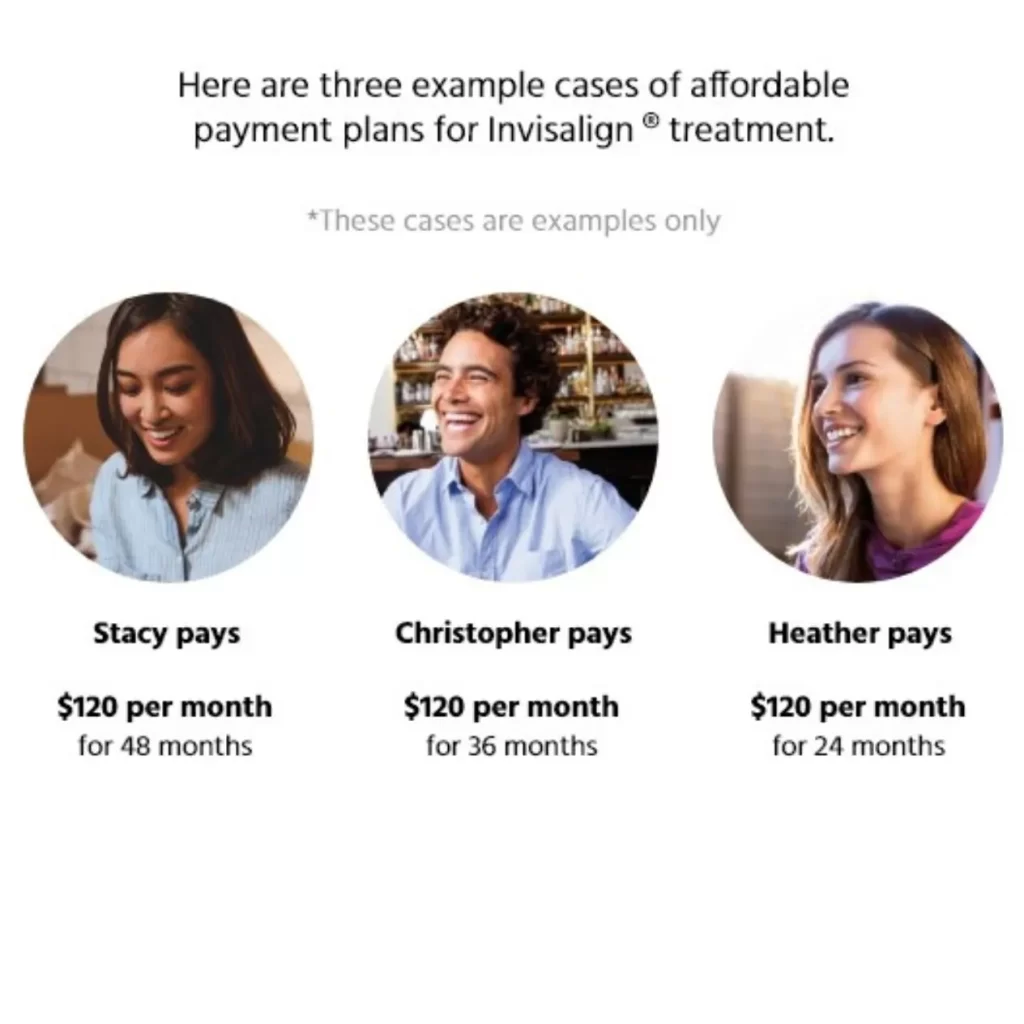 How Much Does Invisalign® Cost?
Below are the factors that determine how much Invisalign treatment will cost for your specific case.
All prices depend on your individual needs. For example, very crooked teeth or a mouth with an overbite will require more time to slowly move the teeth into an ideal position, whether you use Invisalign or traditional braces. Financial options include:
Our team at HealthOne Dental understands that every budget is unique and will work with you to determine the best financing options available. Clients can qualify for up to $3,000 in coverage from their insurance company, and our team would be happy to call your insurance provider to determine if you have orthodontic coverage available.
Aftercare Costs of Invisalign®
Following your Invisalign treatment, similar to any orthodontics, you will use a retainer to keep your teeth in their new position. Following your dentist's recommendations for wearing your aligners is critical, and the maintenance of your new smile is equally as important.
Retainers can be either removable or attached to your teeth by your dentist. The typical cost is $100–$500, and many clinics hide this cost in the initial quote for your Invisalign, making them seem less expensive.
At HealthOne Dental, there are no hidden costs to your treatment. The price you are initially quoted includes all post-treatment fees, including your retainer. Adults who get Invisalign treatment and continue to wear their retainers regularly will maintain their new, Perfect Smile for a Lifetime.
Our Best Tips for Invisalign® Treatment
The following are HealthOne Dental's best tips for speeding up and getting the most out of your Invisalign treatment.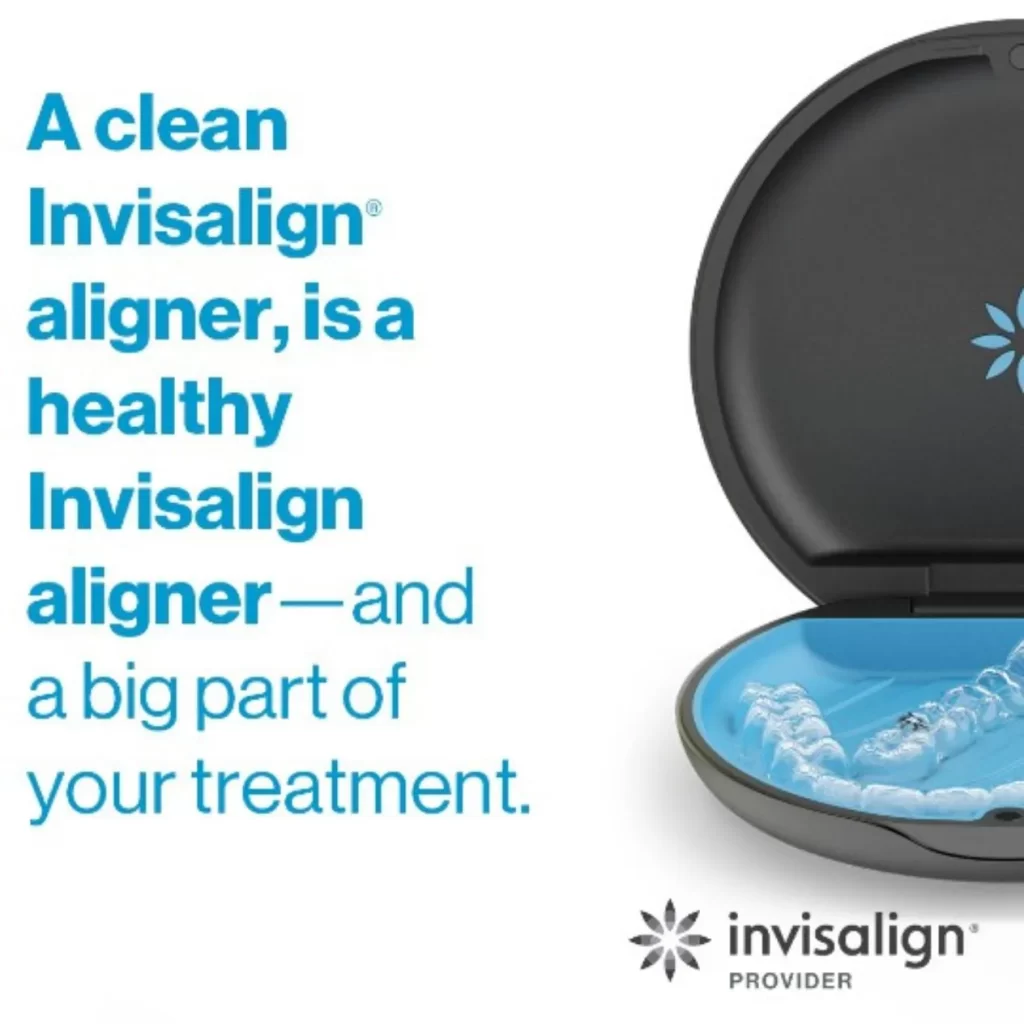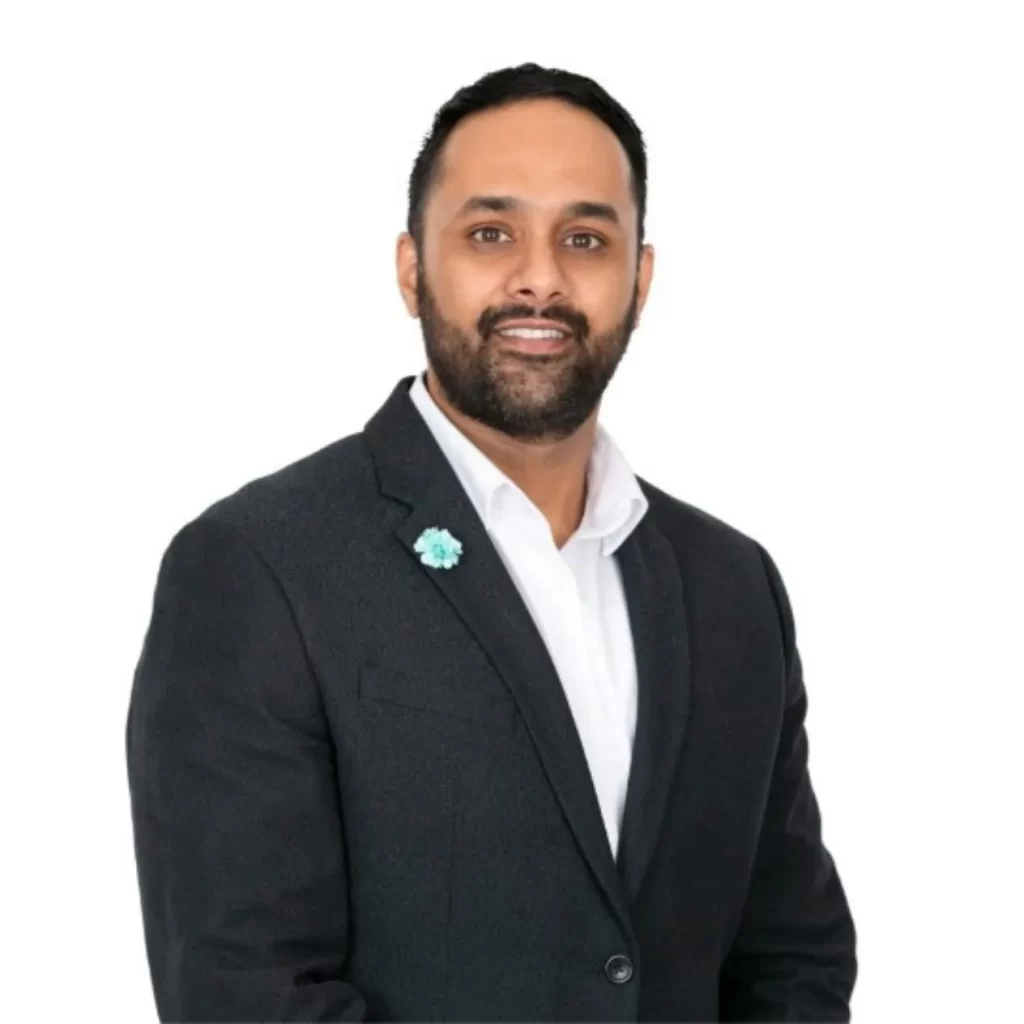 About Our Diamond Invisalign Provider and Chief of Dentistry – Dr. Rickinder (Sunny) Gill
Dr. Sunny Gill was born in Toronto and raised in Mississauga. He entered the University of Western Ontario and obtained an Honors degree in Health Sciences. His professional career began in 2003 in Detroit, Michigan at the University of Detroit Mercy. He has a wealth of clinical experience, providing dental care in Michigan, Vancouver, and throughout the GTA.
Dr. Gill is an active member of the Ontario Dental Association, Canadian Dental Association, and the Academy of General Dentistry. He is skilled in many areas of dentistry, but primarily focuses his practice on Invisalign clear orthodontics. He is also a member of the exclusive Galler Invisalign study club and the American Academy of Clear Aligners. Dr. Gill is currently a Diamond Invisalign provider in the GTA.
| 01 | Invisalign Diamond Provider |
| --- | --- |
| | Partner of Align Technology |
| | Member of the Reingage Galler Study Club for excellence in GP Clear Aligner Treatment |
| | Member of the American Academy of Clear Aligners |
| | 10+ years of experience in Invisalign treatments |
Dr. Gill believes strongly in continuing education to become a true leader in dentistry and has completed advanced training programs in Orthodontics, Periodontics, Endodontics, and Cosmetic Dentistry. Dr. Gill believes in developing strong, trusting relationships with each person he meets and will earn your trust with open, honest communication.
Dr. Gill knows that a healthy smile is foundational to overall health and confidence. A beautiful and healthy smile can change the energy in a room and help you be at your best. He loves to help his patients fully express the best version of themselves – that's what living an inspired life is all about!
"Everyone deserves a beautiful and healthy smile that they are proud of. We believe Invisalign is the best option to give our patients practical solutions that fit their needs. We pride ourselves on providing amazing and comfortable experiences for our patients and we get it done fast!"
Invisalign®, the Invisalign logo, and iTero®, among others, are trademarks and/ or service marks of Align Technology, Inc. or one of its subsidiaries or affiliated companies and may be registered in the U.S. and/or other countries.
Frequently Asked Questions
How does Invisalign work?
Invisalign treatment works by slowly shifting your teeth into their new positions. Each set of aligners is slightly different from the next one, which means every time you change your trays you are making small, incremental movements to your smile. These changes happen not only to the teeth visible above the gums, but to the underlying bone structures as well. Once Invisalign treatment is finished, you'll wear a retainer at night for the next 2 years to prevent the teeth from shifting back to their original positions.
How long do you wear Invisalign?
It's recommended that you wear your Invisalign clear aligners for a minimum of 22 hours a day. You should only remove your trays for things like eating, brushing your teeth, and flossing. It is necessary to wear them for this long so that the treatment can be as effective as possible.
Is Invisalign better than braces?
There are many notable benefits that Invisalign has over braces. It is clear, meaning it is less visible to other people than if you have braces on. It is also significantly more comfortable because Invisalign is made with a smooth plastic material, unlike braces that can have uncomfortable wires or metal pieces that can cause discomfort. Invisalign also has the advantage of being completely removable which makes oral hygiene more accessible as well as eating any foods you want. With that said, certain more complicated dental cases can only be treated using braces. A Dentist can complete a consultation with you to see what treatment would be the best fit for you.
Generally, Invisalign treatment does not hurt. It's normal to feel some discomfort when you first start wearing your trays because your teeth are being shifted into a new position, and therefore getting used to the pressure. The same thing may happen when you switch to new trays, but the discomfort will subside after a few days at most.
The Invisalign Timeline: Treatment Explained from Start to Finish
Curious about Invisalign? We sat down with our Dentist to learn more about treatment from start to finish.
Invisalign vs Braces: Which Teeth Straightening Option is Best?
Dreaming of a straighter smile? It can be difficult to choose the best treatment. We compared braces to Invisalign treatment in this blog post.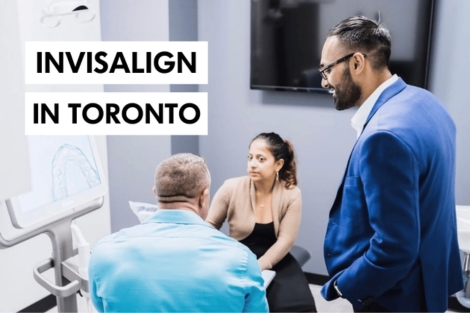 4 Important Things to Consider Before Getting Invisalign in Toronto
Searching for a dentist who provides Invisalign in Toronto? Look no further! Read these 5 important things to consider before deciding which dentist to visit.
HealthOne is a Unique Full-Service Medical Clinic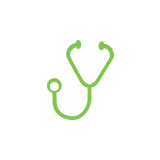 Medical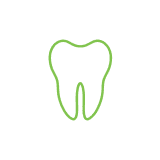 Dental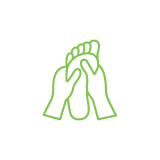 Rehab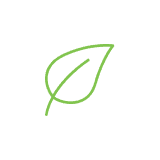 Wellness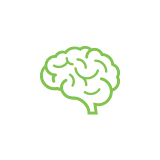 Mental Health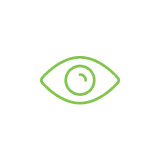 Optometry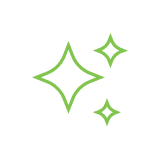 Skin Clinic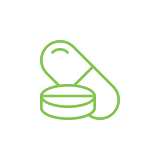 Pharmacy