110 Harbour St. Toronto, M5J 0B7
based on 78 Google Reviews
Rian Hamilton
September 19st 2022
Such a friendly environment with friendly staff to match. I truly feel like the people who work here care about my betterment. Everyone knows their stuff and I've seen huge improvements in my own health.
spencer f
July 28th 2022
I had multiple injuries and this place had helped me many times. I drive across town just to go to this centre. Amazing staff and always going above and beyond.
Mariana Ravazolli Martins
September 19th 2022
HealthOne Toronto is my go-to massage clinic! All the therapists are very professional and skilled, but DeShantee is my favorite! Relaxing environment and friendly front-desk team too!
What is massage therapy? Massage therapy is a hands-on treatment performed on the soft tissue structures of the body.
It can effectively alleviate pain and discomfort while returning the body to a state of relaxation. The thoughtful application of various massage techniques can greatly support your healing and overall health, whether you're recovering from an injury or want to reduce your levels of stress. At HealthOne, our registered massage therapists take an individualized approach with each patient so that we always provide a 5-star experience. We will develop a treatment plan specifically for your needs, taking into consideration why you came to visit us and the areas you'd like to improve. Many patients experience less pain in their muscles, connective tissues, ligaments and joints following massage therapy treatment, and these are benefits you can look forward to after you visit our rehab clinic. Our practitioners take a gentle yet effective approach that will leave you feeling renewed.

At HealthOne, we provide some of the most effective massage therapy in downtown Toronto. Through the use of our therapeutic hands-on massage techniques, we're confident that our services will bring you back to an optimal state of health and wellbeing. We look forward to providing you with an exceptional massage therapy experience at our rehab clinic!
About Our Registered Massage Therapists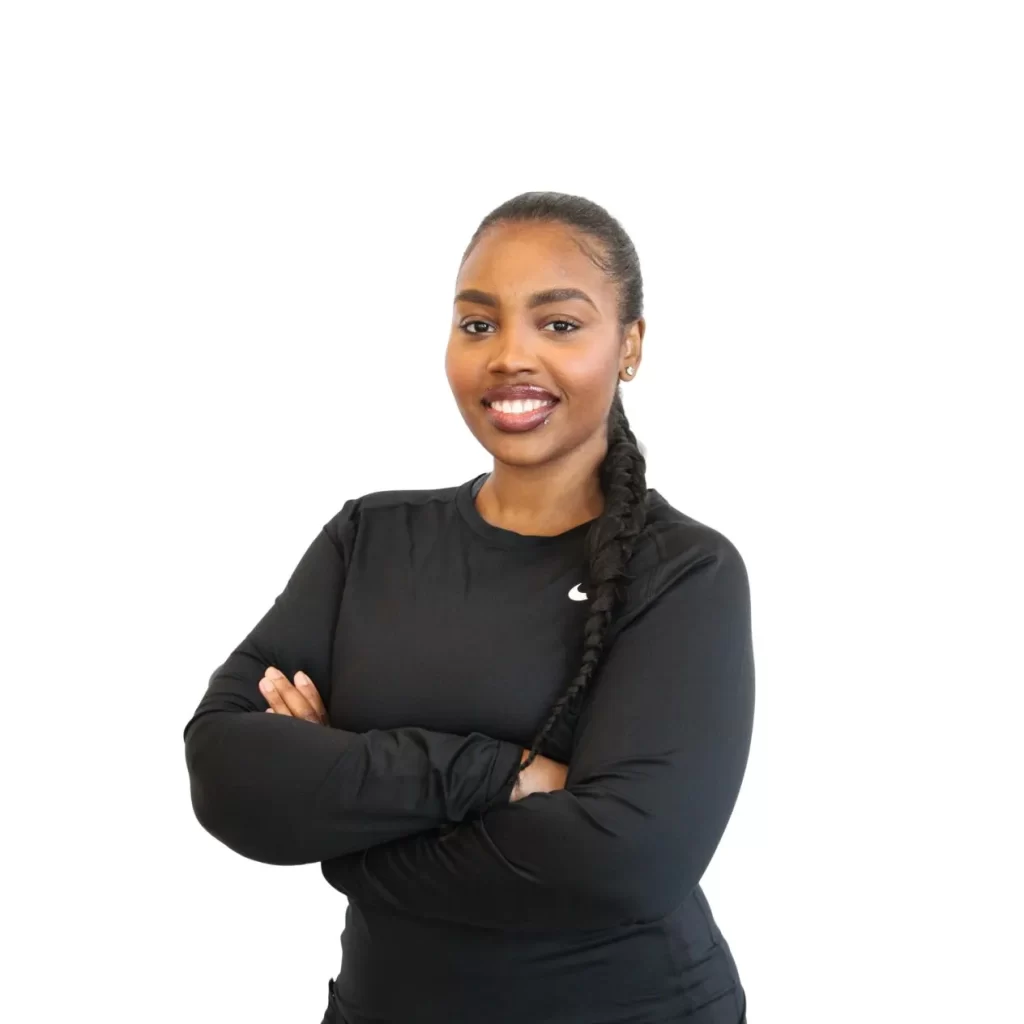 RMT – Registered Massage Therapist
DeShantée is a skilled Registered Massage Therapist who graduated from the Massage Therapy program at Georgian College. She is skilled in many types of massages including, Swedish, Deep tissue, Sports and Prenatal. She is dedicated to providing quality massages for overall health and wellness and customizes treatments for each individual based on their unique needs. DeShantée has always worked best with her hands and as her passion for helping others grew as she became a Registered Massage Therapist.

She is an advocate for living a healthy lifestyle and strives to have a positive impact on each individual. Outside of work, DeShantée likes to expand her knowledge through reading and learning new skills. She loves to try new things and is always up for an adventure!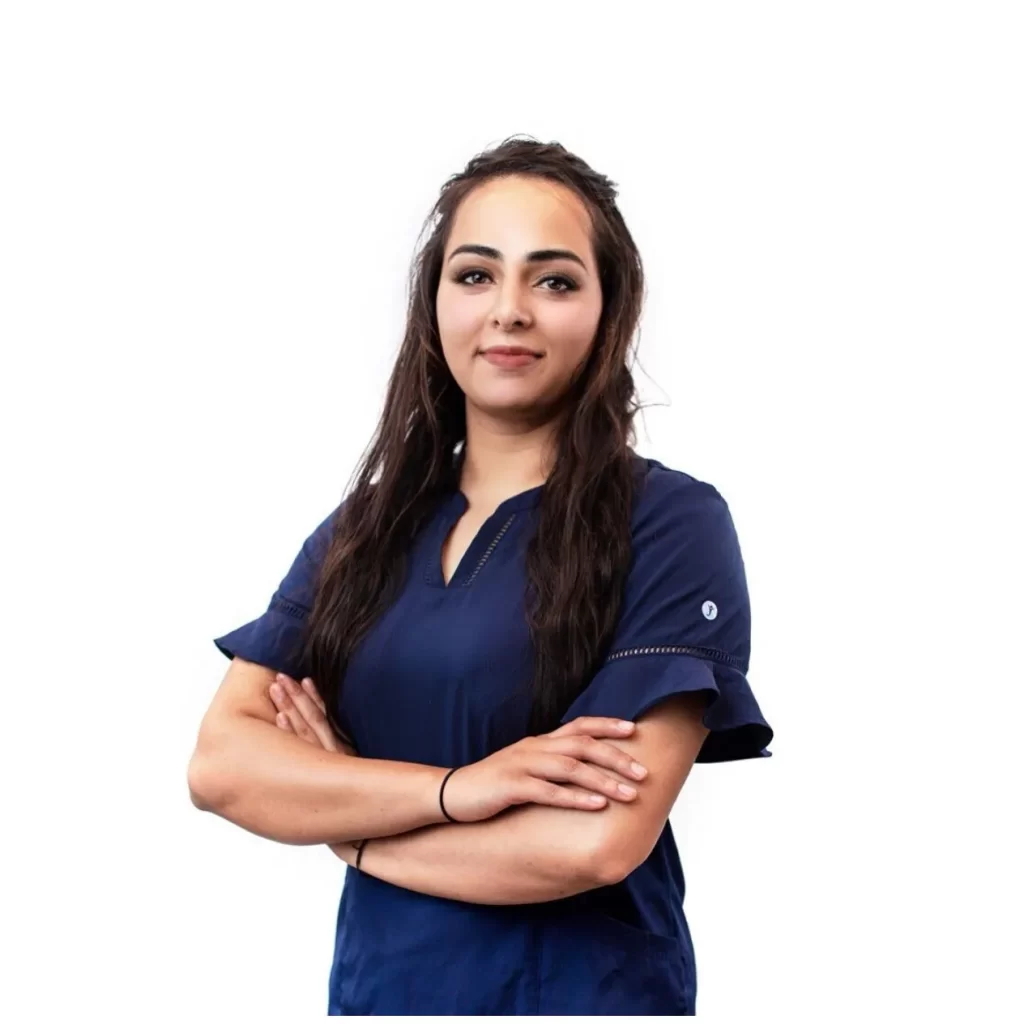 RMT – Registered Massage Therapist
Gurdev Vaid is a highly passionate and dedicated Registered Massage Therapist with many years of clinical experience. She has worked as a physiotherapist/occupational assistant, which increased her knowledge about treating orthopedic injuries such as sports injuries, MVA cases, and work injuries. Gurdev also enjoys working with clients to resolve their chronic pains, headaches, degenerative conditions, and inflammatory conditions. She is committed to providing the highest quality care to her clients by integrating patient-centered, evidence-based practice, and believes that team work is the key to success.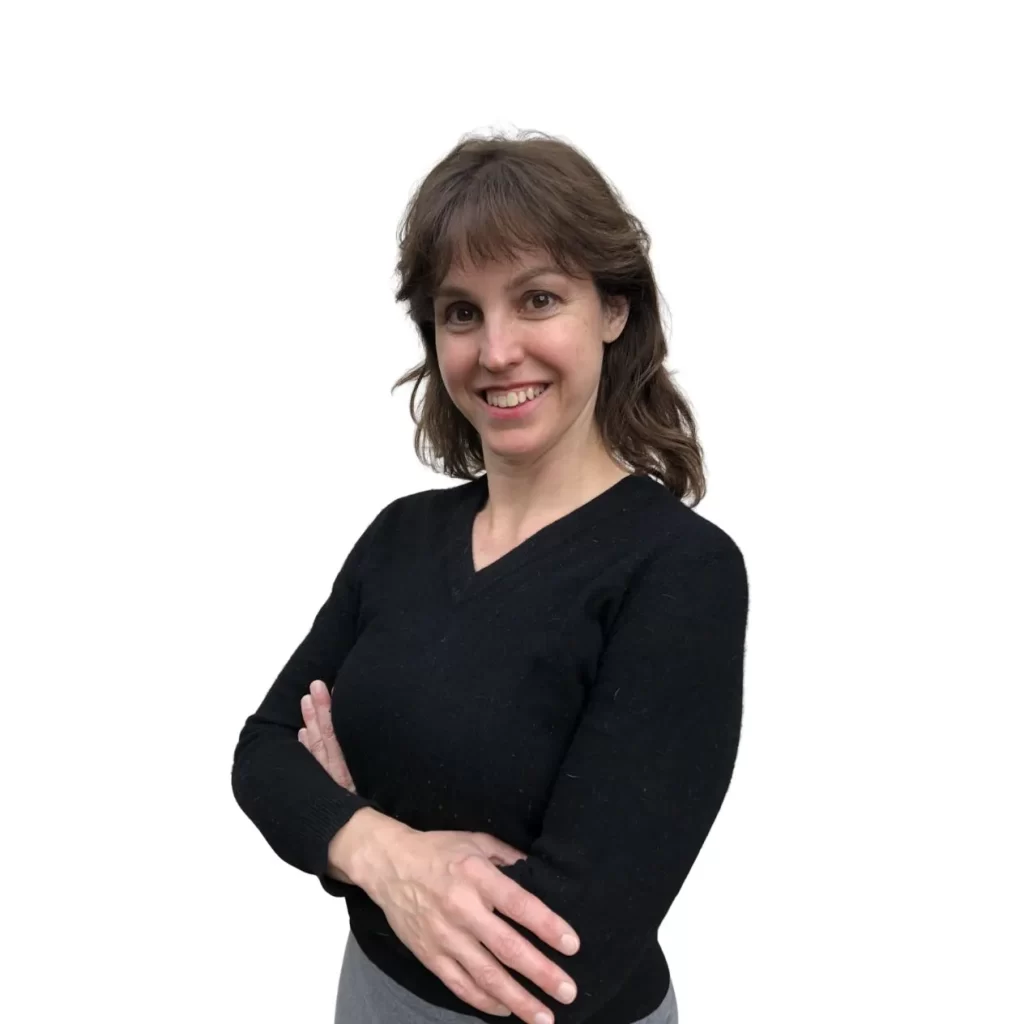 RMT – Registered Massage Therapist
Holly is a Registered Massage Therapist with a background in personal training and fitness instructing. Originally from Montréal, she attended École de Massothérapie Adam where she studied basic Swedish techniques. She then continued her education in Ontario and graduated from the Royal Canadian College of Massage Therapy. Holly is a member and in good standing with the College of Massage Therapists of Ontario (CMTO). Her aim is to provide treatment that is uniquely catered to each individual. She will listen to your needs and current condition, and then build a treatment plan that is perfect for you, your body, and your lifestyle. After visiting Holly, you will feel mentally and physically relaxed and rejuvenated!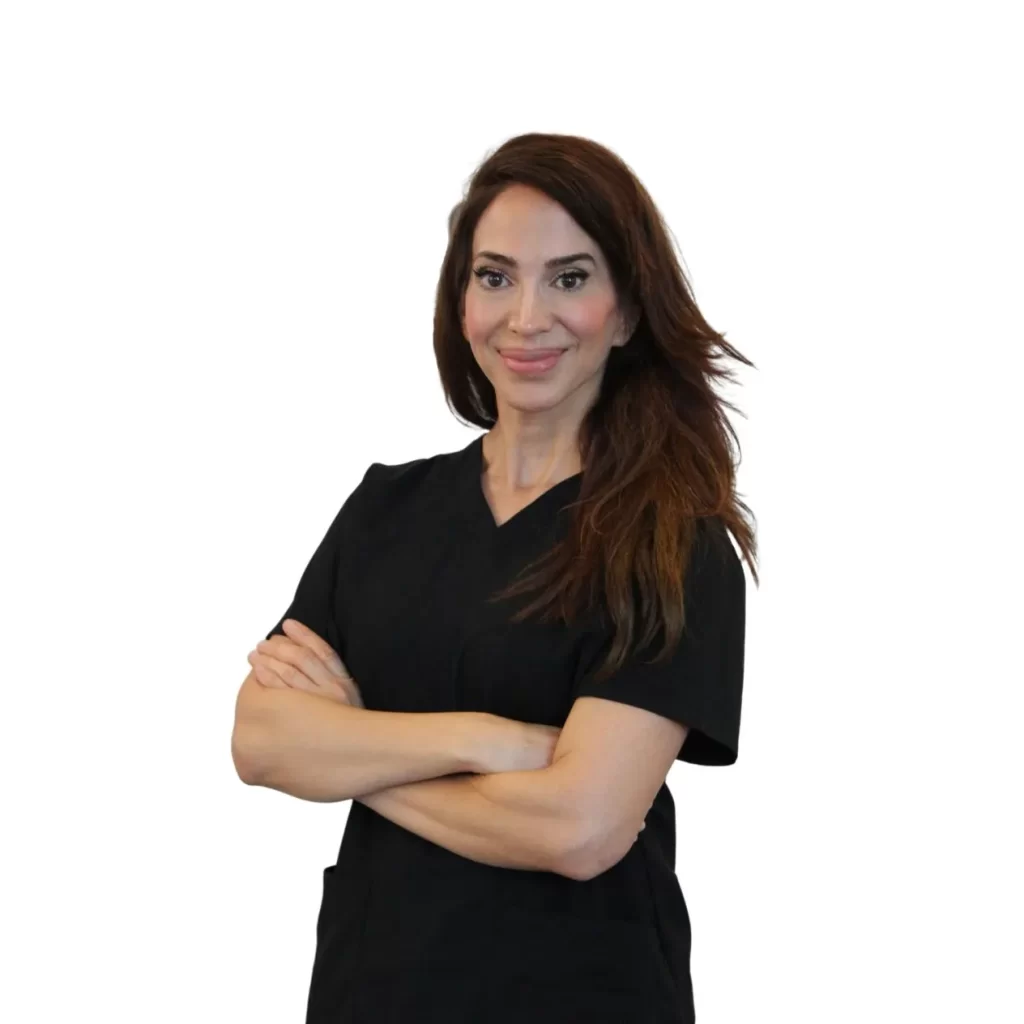 RMT – Registered Massage Therapist
Grace is an RMT who graduated from the Royal Canadian College of Massage Therapy in Toronto and is in good standing with the College of Massage Therapists of Ontario. She decided to pursue a career in massage therapy because she has a strong desire to help others and improve their quality of life. Grace tailors her massage to each client's unique needs with the intention of promoting their health, optimizing physical performance and preventing injuries. She also integrates a number of techniques into her treatment including Swedish massage, trigger point therapy, cupping, Thai massage, myofascial release, joint mobilizations and manual lymphatic drainage.
She is committed to making sure each client receives high-quality treatment to get them back on the path to feeling better.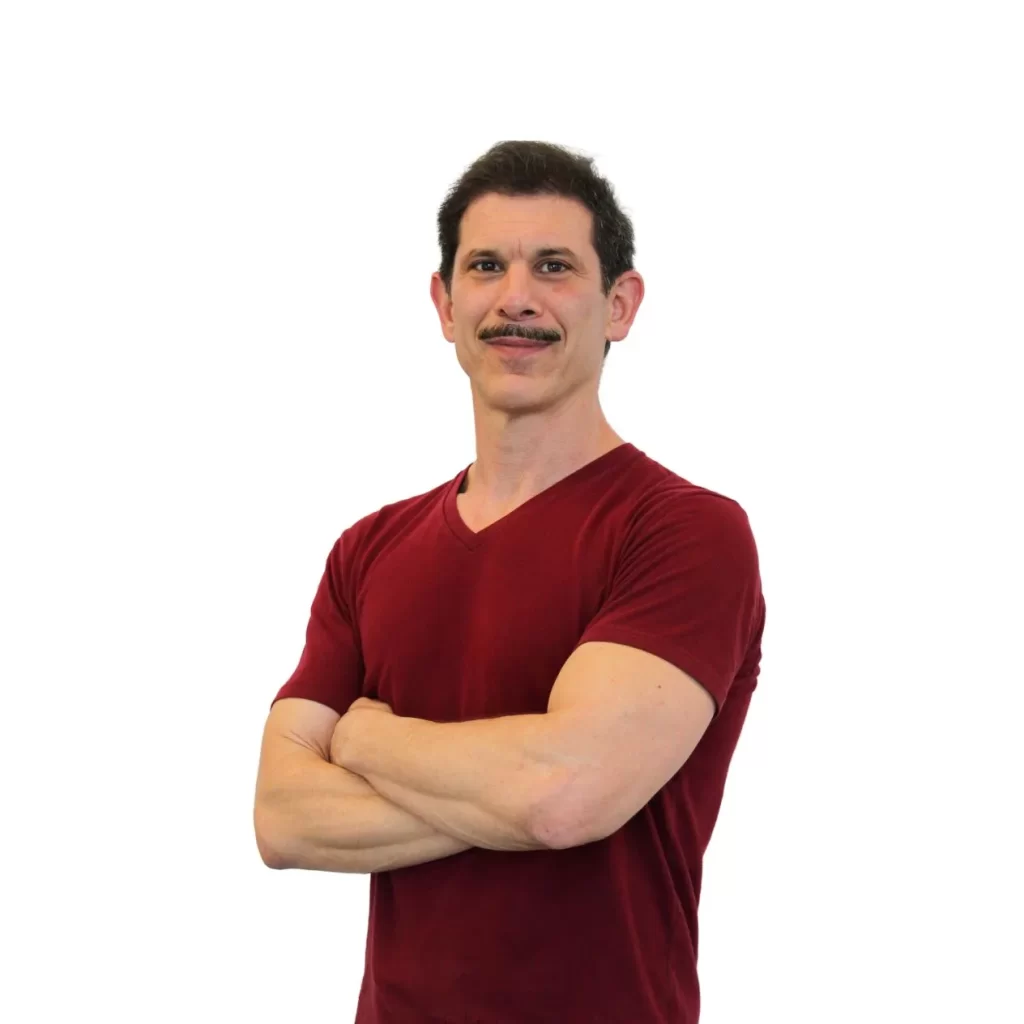 RMT – Registered Massage Therapist
Leslie is an experienced RMT who takes an individualized approach when treating each one of his patients. He is skilled in a variety of massage techniques including effleurage, petrissage, and myofascial release techniques. Leslie's treatment can have a variety of benefits including improved mobility, reduced overall body pain, and a more relaxed mental state. He is passionate about improving the overall health of his patients and reducing their levels of stress.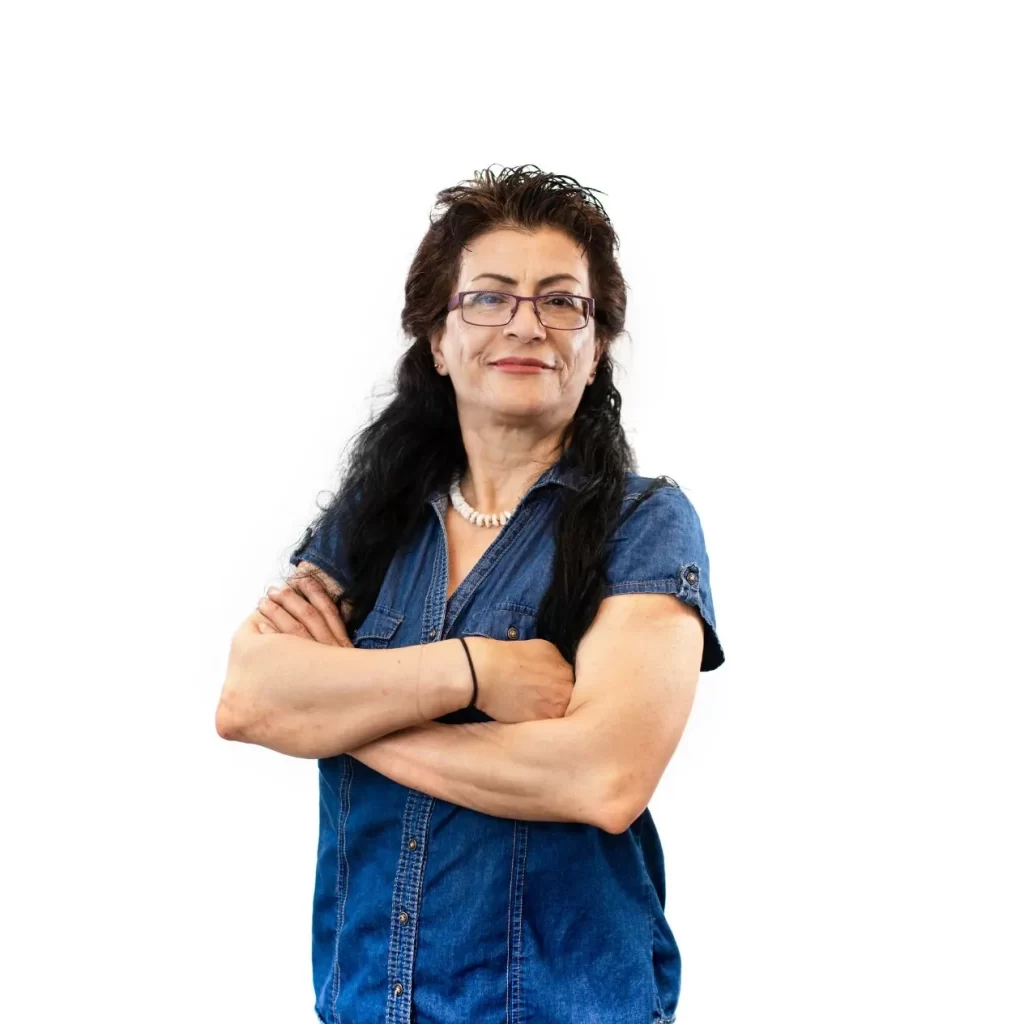 RMT – Registered Massage Therapist
Minoo began her career with a Bachelor of Physiotherapy and practiced for more than 20 years in the profession. After graduating in massage therapy, she worked in different environments and areas of massage therapy ranging from sports medicine rehabilitation clinics to luxury spas. This experience has translated into her work providing her a combination of techniques in both the therapeutic and relaxation realms. Minoo is a great believer in postural, ergonomic, and exercise education and imparts this knowledge to her clients as part of her on-going care. She has a passion for knowledge expansion which has encouraged her to further her education in the areas of medical massage, advanced massage therapy, therapeutic exercises, joint manipulation, and mobilization.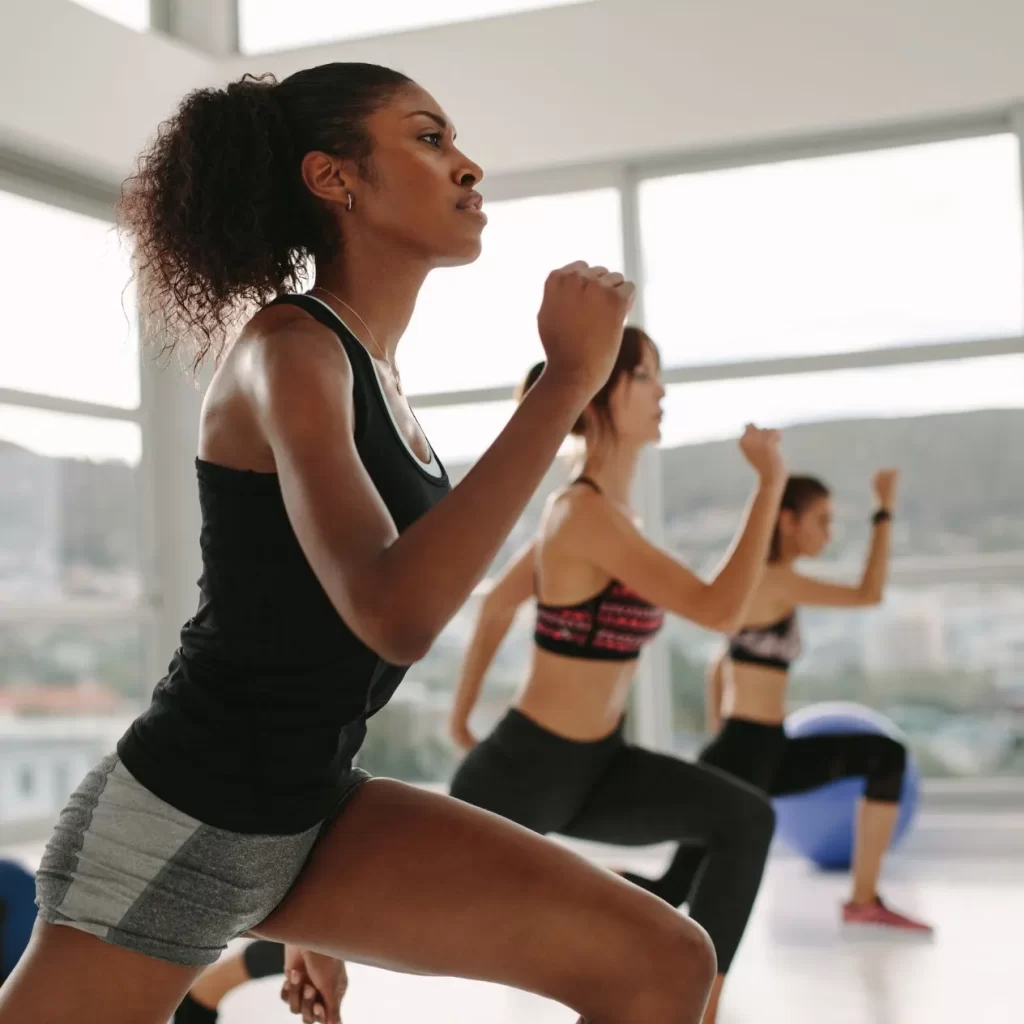 Physical Health and Wellbeing
Chronic Pain Management and Relief
Be it stress, tension, or pain from an injury or pre-existing condition, there are many reasons why you may seek massage therapy to improve your physical health. Hands-on massage techniques can provide targeted relief of pain, discomfort, and stiffness in the body that may be hindering your day-to-day life. Our massage therapists are skilled in identifying the root cause of your discomfort, allowing them to accurately treat it using a unique combination of techniques. Some people may have a specific condition they wish to have treated, whereas others may simply want to improve their general health through the process of a hands-on massage. Many patients benefit from massage therapy as an ongoing component of their care approach to maintain their physical health and wellbeing throughout their life.

Massage treatment is also an effective option for people who suffer from chronic pain because it can improve circulation and increase joint mobility, resulting in less pain. At HealthOne, we understand how challenging it can be to deal with ongoing pain and will do our best to reduce your symptoms. Our massage therapists will knead, move, and apply pressure to the affected body part and surrounding areas. This can provide direct relief of the chronic pain you experience while encouraging better healing and recovery.
Rest and Relaxation - Anxiety and Stress Management
Massage therapy can be an extremely effective way to promote feelings of rest and relaxation. In addition to seeing a massage therapist for treatment of a condition, many people also experience benefits of a soothing massage to support their mental wellness. A therapeutic massage is a relaxing experience where you can unwind and carve out time to look after yourself. Your massage therapist will use smooth, flowing movements that help to relax your body and mind. This type of treatment can reduce muscle tension, improve your sleep, and reduce pain in the back or neck felt from work or everyday tasks.

Massage therapy can also be used to help manage feelings of stress and anxiety. It has been shown that this type of treatment can greatly reduce these symptoms by calming the nervous system and putting the body into the parasympathetic, or "rest and digest", state. Along with improving nervous system activity, massage therapy can improve blood circulation, decrease your stress hormones, and increase your "feel good" hormones such as serotonin and dopamine. If you often feel stressed or anxious from your everyday life, visiting a massage therapist can be the exact type of care you need to unwind and start feeling better.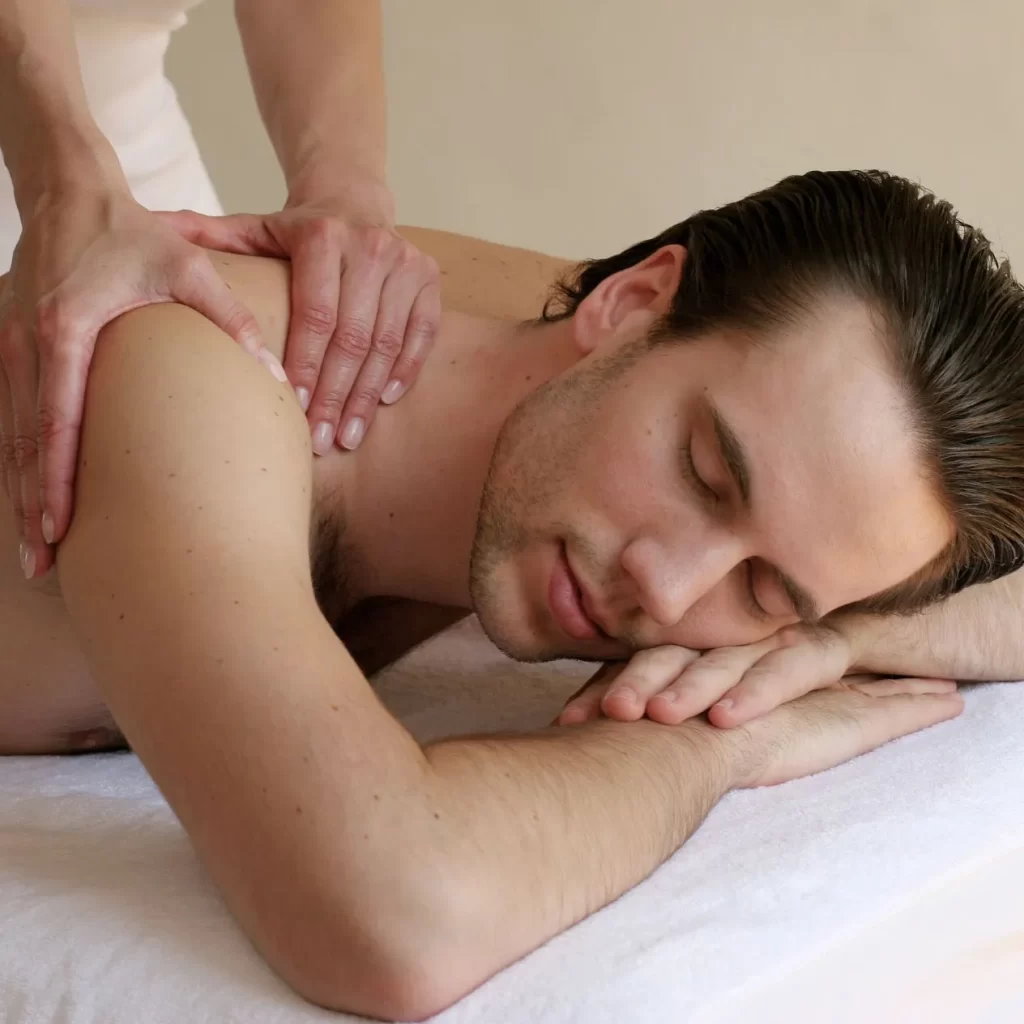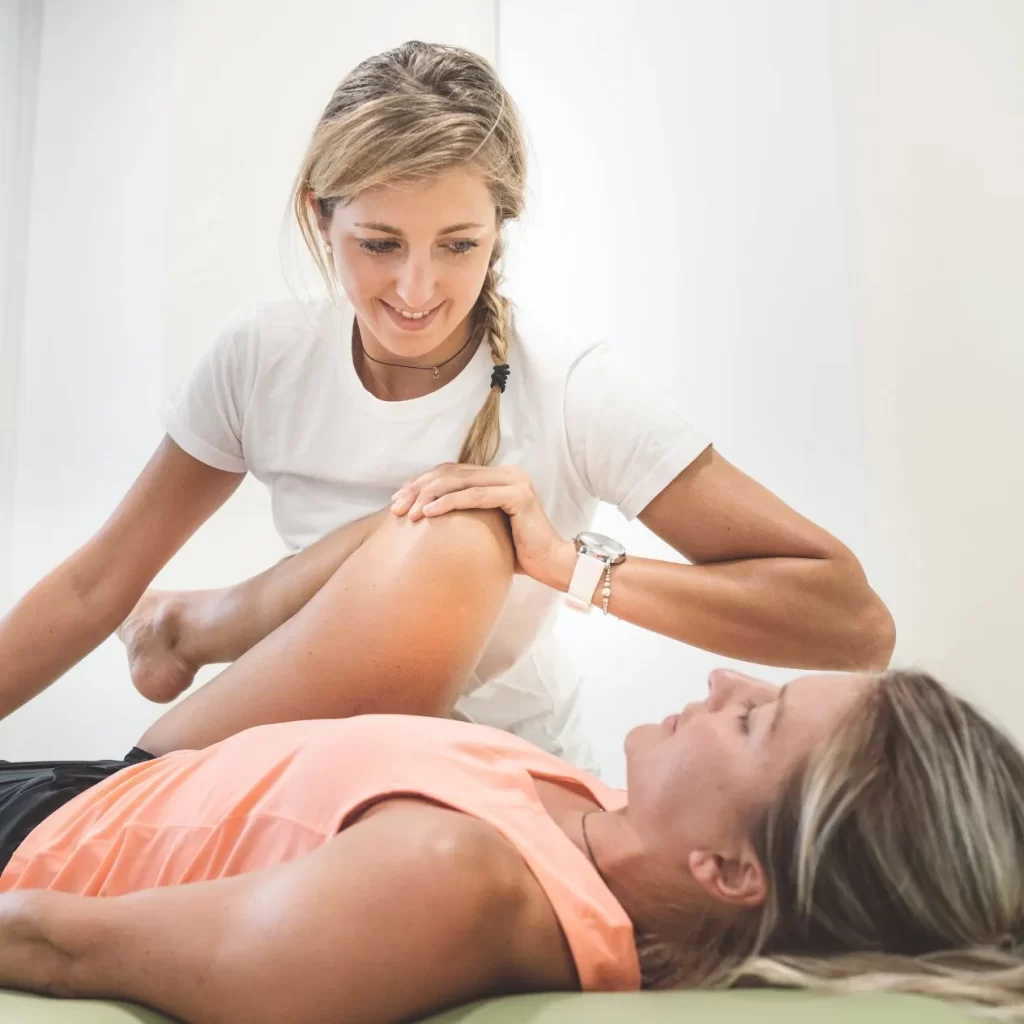 Women's Health – Pre and Post Natal Care
There are many changes a woman's body goes through while she is pregnant, many of which can cause uncomfortable symptoms and pain throughout the body. Back pain is extremely common as well as leg pain, foot pain, and general aches and muscle soreness. A soothing massage can be an excellent form of prenatal care that helps reduce these symptoms and promote feelings of relief. Before treatment, it's important that you advise your massage therapist that you are pregnant as this will influence their treatment approach. Our skilled team members will seek to understand how far along you are in your pregnancy and the symptoms you are experiencing to provide you with the most restorative experience possible.

Massage therapy can also be an enjoyable rehab treatment for mothers after they give birth. Aches and body pains often persist after having a baby, and many new moms may experience physical or emotional stress from caring for a newborn. A massage can help soothe any discomfort in the body and give you a chance to unwind and relax. Our massage therapists will carefully seek to understand your needs for pre or post natal care and support you through every stage of your motherhood journey.
At HealthOne, we have patients who come from a variety of sports and exercise backgrounds. From recreational players to professional athletes, anyone who participates in physical activity can benefit from the therapeutic benefits of a sports massage. Massage can be extremely impactful in treating muscle tension or spasms, and if you suffer from a sports injury, a massage can be a useful way to reduce swelling, pain and inflammation. These benefits are due to the fact that the variety of techniques used by massage therapists provide targeted relief to the strained muscles, allowing an increase in blood flow and a gentle stretching of the tense tissues.
We also recommend sports massages to patients to help them prevent injuries from happening in the future. Stretching is an important component of maintaining a healthy and capable body, and massage therapy is a great way to loosen your muscles and avoid tension and pain before they arise.
HealthOne also has a sports medicine doctor at our Medical & Walk-In clinic who offers specialized treatments that can also help your sports-related performance, including:
Injections that are created using the patient's own blood. PRP injections support the body's natural repair process.
They can be used to decrease the symptoms of orthopedic conditions including arthritis, tendinopathies, and bursitis. Cortisone injections help by reducing inflammation around injured tissues.
They can be used to treat osteoarthritis by using an injection of a hyaluronic acid solution. It can increase the cushioning and lubrication of osteoarthritic synovial, or joint, fluid.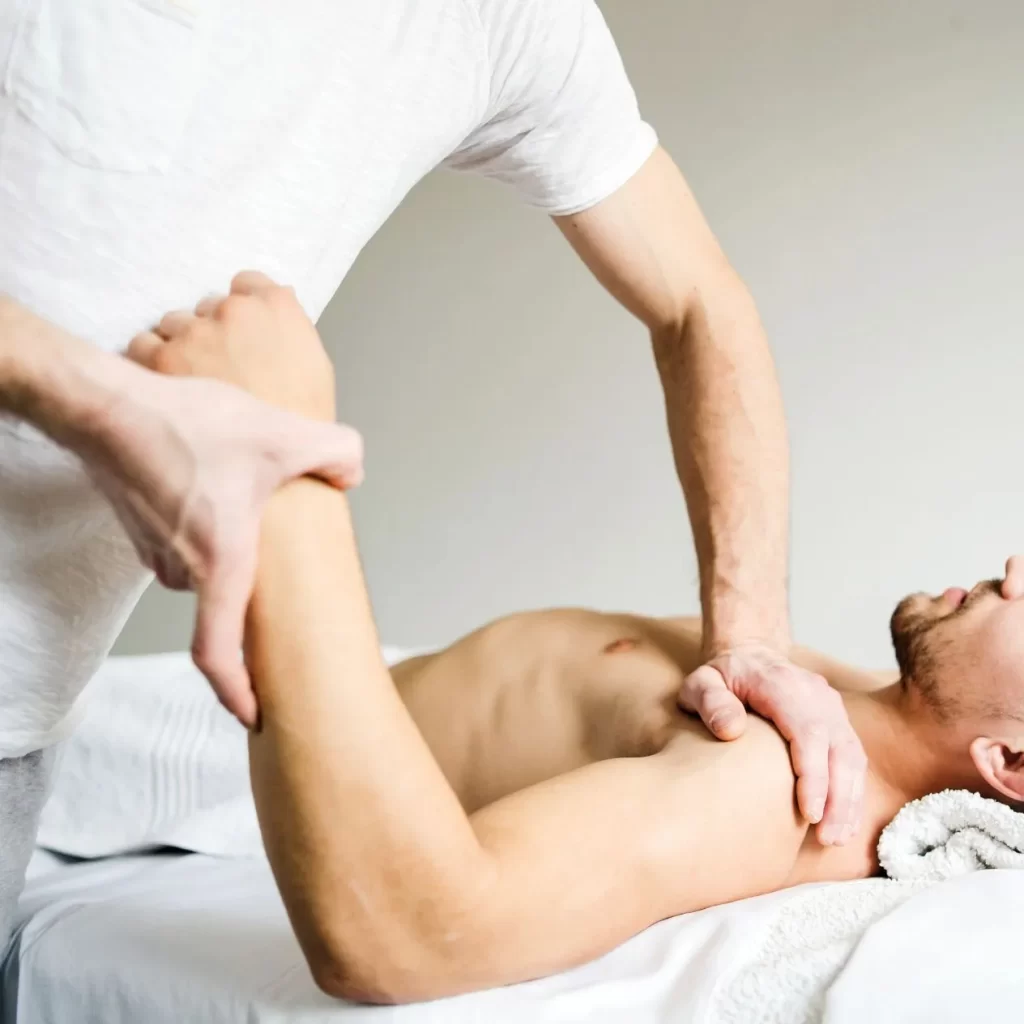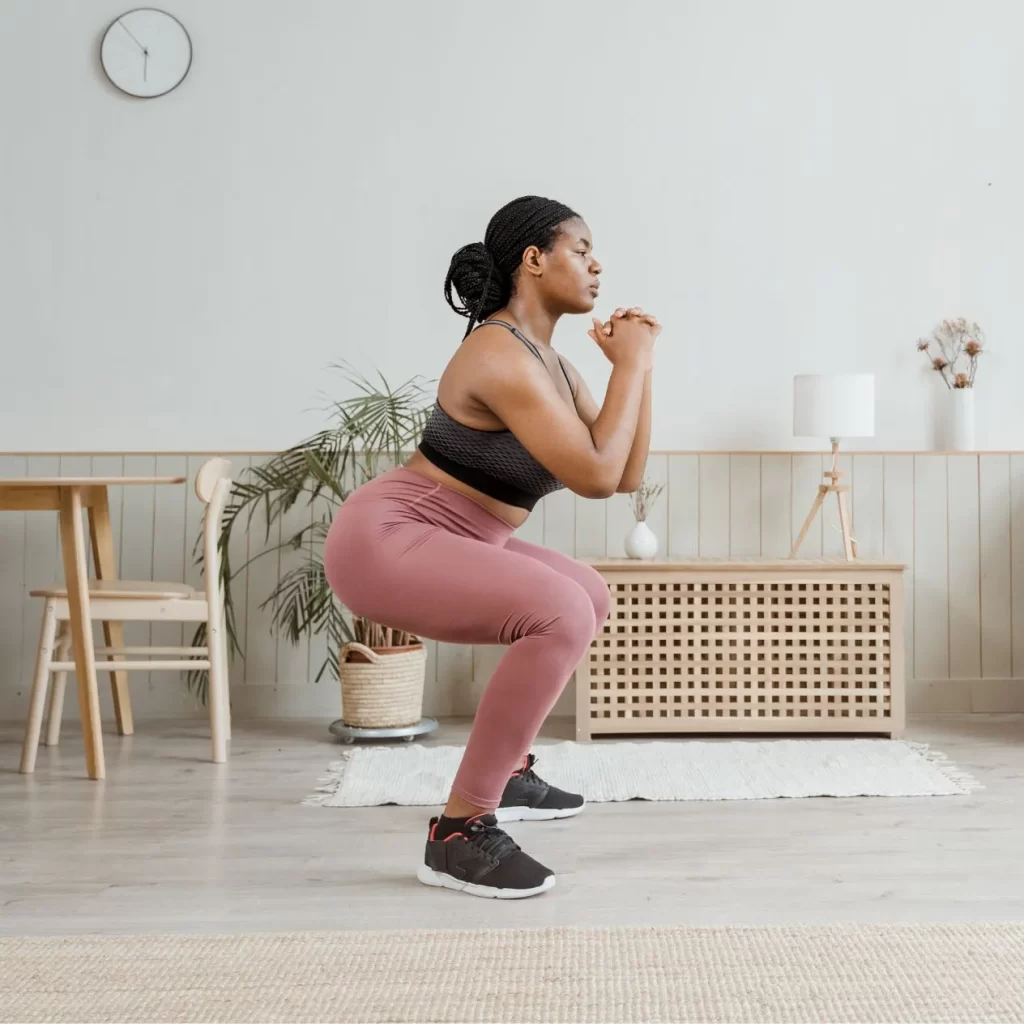 Fitness – Strengthening, Conditioning, Mobility
Whether you are an experienced athlete or starting a new fitness routine, massage therapy can help you move better and with less pain. Massage therapists use a variety of hands-on techniques to stretch, move, and apply pressure to the muscles of your body in specific ways. This can help you achieve your strengthening, conditioning, and/or mobility goals with ease.

In order to grow stronger muscles, you must keep them healthy and flexible. At-home stretching is a good way to achieve this, but additional care from a rehab professional can take your body's abilities to the next level. Regularly visiting a massage therapist can keep your muscles working properly and reduce any tension or areas of concern as they develop. People with goals of improving their flexibility and mobility can also benefit from massage therapy treatment.

At HealthOne, we also offer Functional Mobility Assessments (FMA) which are designed to give you a better understanding of your body's physical abilities and limitations as they relate to exercise. Our registered massage therapists may refer you to another rehab practitioner, such as our physiotherapist or kinesiologist, if you wish to complete an FMA and learn more about your body.
Pre and Post Surgery Rehabilitation
At HealthOne, we understand that undergoing a medical operation can be a stress-inducing experience. This is why we recommend massage therapy as part of your pre-surgery care approach. The relaxing, restorative motions performed during a therapeutic massage can have immense benefits on your mental wellbeing and help to reduce stress and anxiety. It has even been shown that a massage can reduce the levels of stress-inducing hormones in the body and boost your immunity. Regardless of the type of operation you undergo, having a strong, healthy body and immune system will increase the chances of your procedure going smoothly.

There are also many reasons why you may benefit from a therapeutic massage after your operation. Massage therapy techniques can help speed up the healing process and reduce how much scar tissue develops. Along with this, it can effectively reduce how much pain you feel throughout your recovery and encourage a healthier circulation of blood flow in the body. We encourage you to speak with your massage therapist about any upcoming surgeries you have, or any surgeries you may be recovering from, prior to your treatment. They will discuss the best treatment approach with you to support your body and functioning.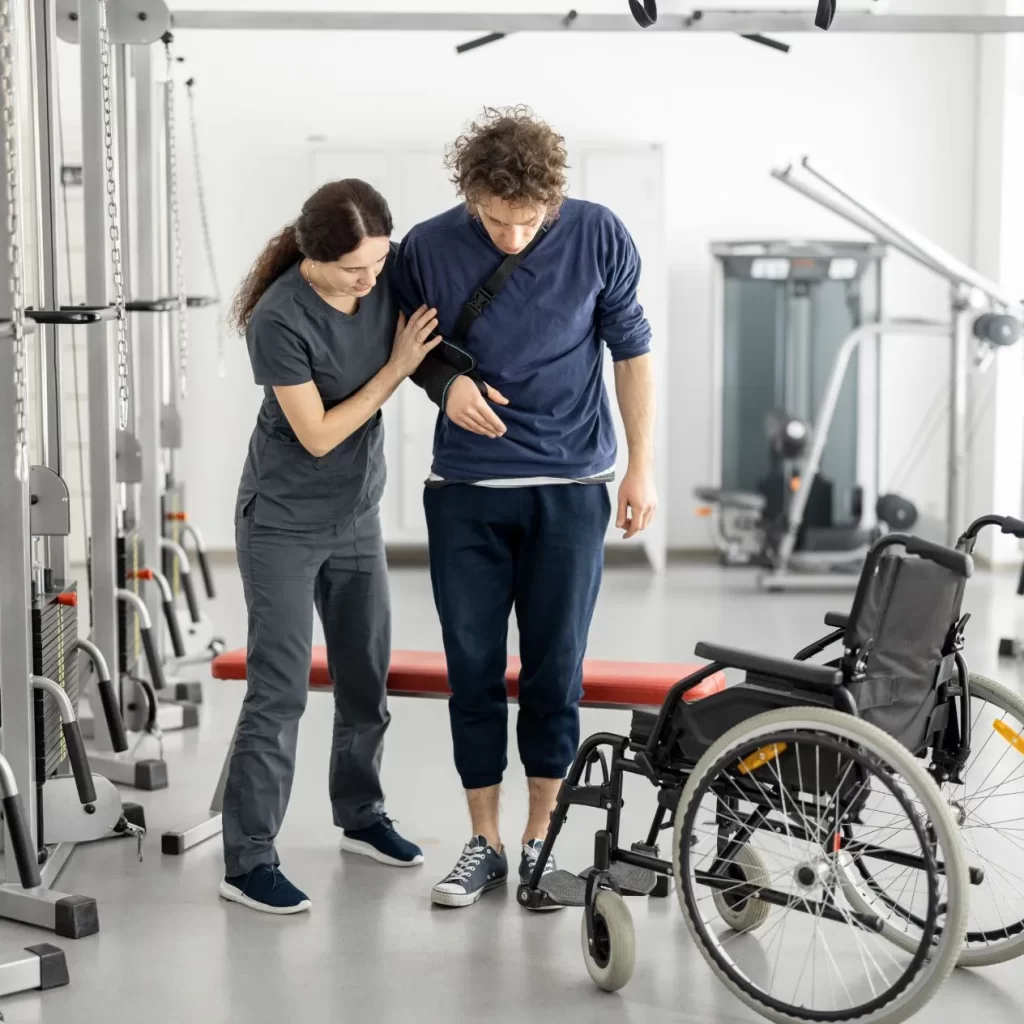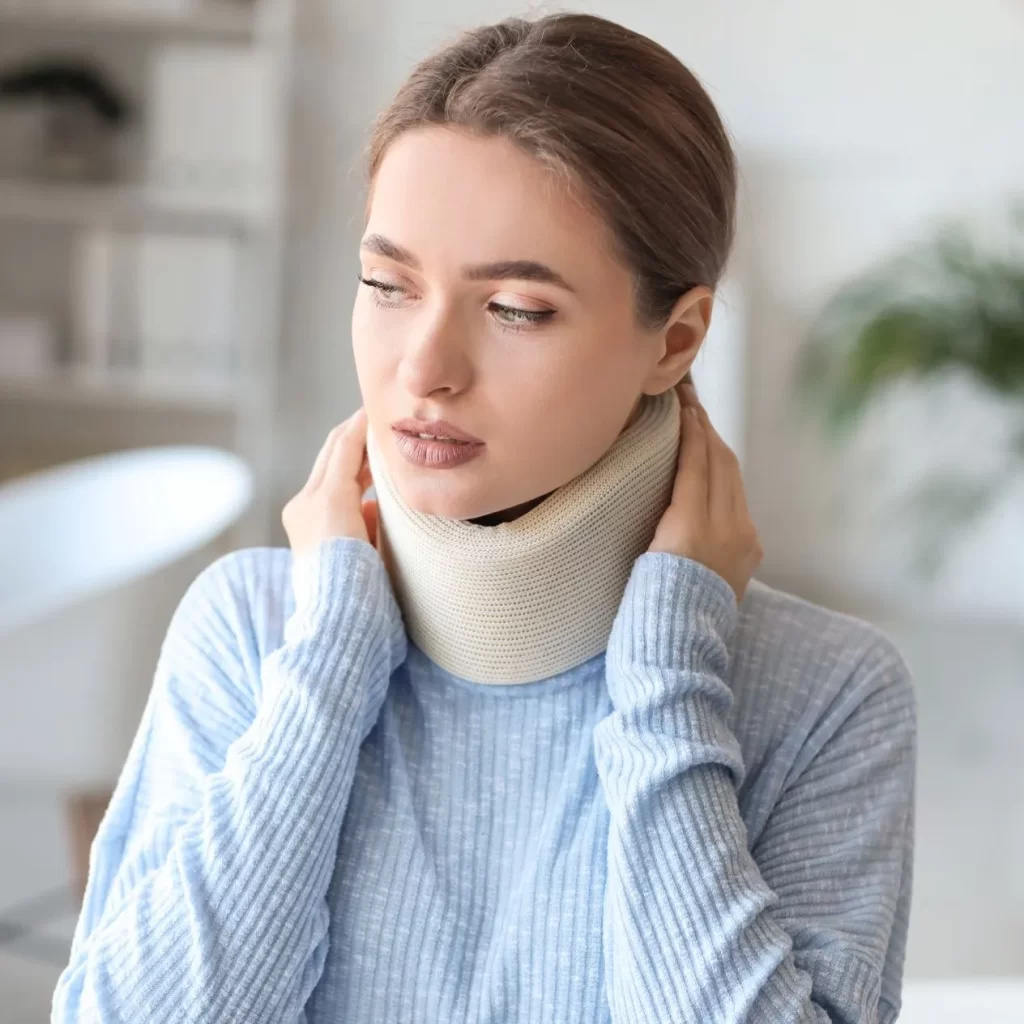 Rehabilitation (MVA, Workplace Injuries, Slip and Fall)
Rehabilitative care is especially important for people who suffer from a motor vehicle accident (MVA), workplace injury, or slip and fall injury. At HealthOne Rehab, it is our primary goal to support your recovery and make every step of the way a stress-free experience. 
Motor vehicle accidents refer to collisions between a car and another vehicle, object, or person. Rehab treatment for people who suffer from MVA's is usually covered by the auto insurer. Workplace injuries can happen to anyone, and treatment for these is covered by the Workplace Safety Insurance Board (WSIB). Slip and fall injuries are also common, and often occur as a result of unsafe conditions. Our team at HealthOne will carefully evaluate the nature of your injury so we can develop the most effective treatment plan for your needs. 
It's of utmost importance that you seek treatment quickly following any of the aforementioned injuries. An undiagnosed and untreated condition can quickly become worse and impact your quality of life. We have a variety of rehab professionals including physiotherapists and chiropractors who are highly knowledgeable about the mechanics of the human body. Visit our rehab clinic in North York to learn more about how we can assist you following an MVA, workplace injury, or slip and fall injury. 
Benefits You Can Experience From Massage Therapy Treatment
Reduced muscle tension
Quicker healing and recovery from injury
Improved flexibility and joint mobility
Greater feelings of relaxation
Increased circulation and blood flow